According to the 2010 Census, almost one in five Americans, or about 56.7 million people, have a disability. Over half of these Americans (or one in ten) reported that their disability was severe. The Centers for Disease Control and Prevention (CDC) reported that half of all adults, about 117 million people, had one or more chronic health condition. Rehabilitation nurses are the ones who try to help patients recover from injuries or learn how to navigate life with a disability.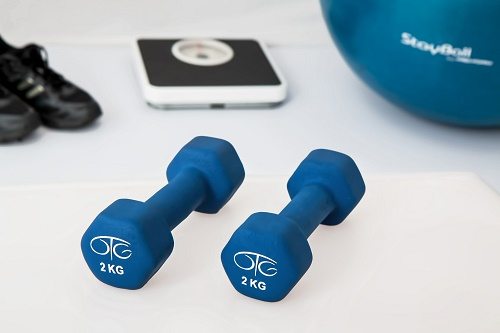 IMAGE SOURCE: Pixabay, public domain
DegreeQuery.com is an advertising-supported site. Featured or trusted partner programs and all school search, finder, or match results are for schools that compensate us. This compensation does not influence our school rankings, resource guides, or other editorially-independent information published on this site.
Education for Rehabilitation Nurses
To begin your journey as a rehabilitation nurse, you must first become a registered nurse (RN). Typically, you can become an RN by earning either an associate's degree in nursing (ADN) or a Bachelor's of Science in Nursing (BSN). However, aspiring rehabilitation nurses will ultimately need a bachelor's degree to practice in this specialty of nursing. Once you earn your BSN degree, you need to take and pass the NCLEX-RN exam
Some RNs choose to advance their careers even further by going to graduate school and becoming an advanced practice registered nurse (APRN). The National Council of State Boards of Nursing (NCSBN) states that APRNs will need a Master's of Science in Nursing (MSN) degree or higher. Some students might even find programs geared towards rehabilitation, such as a Master of Science in Rehabilitation Science program. In a rehabilitation science program, students might take courses such as pathokinesiology, rehabilitation program design and ethical issues in healthcare professions.
However, students may want to consider earning a Doctorate of Nursing Practice (DNP) or a Ph.D. in nursing, because the American Association of Colleges of Nursing (AACN) is proposing that APRNs be required to attain a doctorate degree rather than a master's degree. This recommendation has led to some schools to begin transitioning their MSN programs into DNP programs. Once you become an APRN, you can work as an advanced practice rehabilitation nurse.
An MSN or DNP degree can lead to becoming an advanced practice rehabilitation nurse with a median salary of $90,928 and the potential to earn $122,118, according to PayScale.
Certified Rehabilitation Registered Nurse (CRRN) Credential
While rehabilitation nurses do need a BSN to practice, they do not need to have a certification. However, some employers might want you to have a CRRN. This credential proves that the nurse is dedicated to helping patients and promoting, restoring, and maintaining their patients' health. To be eligible for the CRRN examination you must have two years of experience working as an RN in rehabilitation nursing within the last five years. The other path to eligibility is one year of experience as an RN in rehabilitation nursing and one year of advanced study in nursing within the last five years.
One of the best ways to prepare for the exam is to review the CRRN examination content, which can be found online, before taking the exam.
Rehabilitation Nurse Duties
Some places of employment for rehabilitation nurses include hospitals, outpatient rehabilitation centers, assisted living facilities and even the patient's home. Regardless of where they work, one of the most important duties of rehabilitation nurses is educating the patient. Rehabilitation nurses must teach their patient about the patient's diagnosis and treatment plan as well as how they will need to adapt to their disability and limitations. This education also extends to the patient's family, since a rehabilitation nurse must prepare them for possible lifestyle changes that will need to be made during recovery and after.
Rehabilitation nurses also work with patients to help a patient return to their normal lives. This can be through self-care skills the patient can do on their own to move towards full rehabilitation. Another duty is to collaborate with the rehabilitation team to maximize the patient's recovery. Rehabilitation nurses also have the duty to advocate for their patient as well as listen and help go through the grieving process for any loss of abilities or roles the patient might have.
Advanced practice rehabilitation nurses also perform these duties, but they might branch out into a few different roles. Advanced practice rehabilitation nurses might take on a more research-focused role. This will enable them to communicate research results with their colleagues or even contribute to or conduct their own research activities. Advanced practice rehabilitation nurses could also take on a manager role where they would oversee operational policies and procedures. In this capacity, advanced practice rehabilitation nurses would also be responsible for selecting, evaluating and guiding the staff employed by the institution.
There are a few specialties that rehabilitation nurses could choose to pursue. One specialty is geriatric nursing. Geriatric nurses work with patients over 50. While working with seniors, nurses need to be knowledgeable about the injuries and illnesses that specifically affect this age group. Another specialty is a hospice nursing. Hospice nurses care for patients who are facing the end of their life. This field of nursing really draws on the nurse's communication abilities and compassion for both the patient and the patient's family during this emotional time. One last specialty option is an occupational health nursing. Occupational health nurses focus on helping patients get back to work. They work with the patient regarding how to deal with tasks and hazards on the job and to safely return to work.
Registered nurses, including rehabilitation nurses, earn a median annual salary of $70,000, according to the Bureau of Labor Statistics (BLS).