Now is the time to pursue a degree in behavior analysis. Since the field first saw the rise of job growth begin in the 1990s, the occupation has become more well-known and more highly regulated through both state licensure and professional credentialing procedures. Thanks to these regulations, it is more important than ever that aspiring behavior analysts get the right education, experience and credentials needed to practice in this field.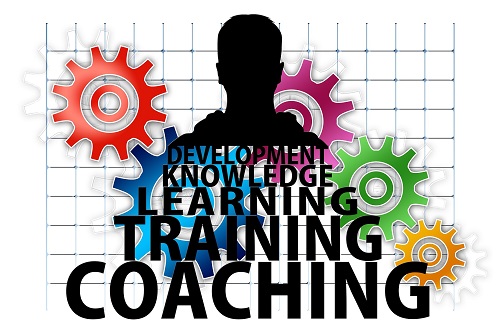 IMAGE SOURCE: Pixabay, public domain
The Early Days of Behavior Analysis
During the 1930s, long before applied behavior analysis as a therapy or approach to behavior intervention was ever a thought, psychologist B.F. Skinner identified behavior analysis as the natural science that focuses on behavior. Not until the 1950s and 1960s did practitioners, with clinical psychologist Ivar Lovaas as the most widely recognized, really establish applied behavior analysis as an effective form of treatment. The earliest use of ABA was to treat patients with autism through intensive behavior intervention. Although its use in treating autism spectrum disorder and other developmental disorders is still what the field of applied behavior analysis is best known for, it is far from its only implication. In fact, today the Behavior Analyst Certification Board lists 12 subspecialties of applied behavior analysis, each of which has its own smaller subfields of focus.
Although there is still plenty of work to be done in researching and treating autism spectrum disorder, modern behavior analysts work in a variety of fields that range from helping addicts stop substance use to promoting healthy lifestyles and wellness.
The Need for Coursework, Certification and Licensure
Over the first few decades of research and practice – not to mention, the growing body of empirical evidence showcasing the discipline's effectiveness – growth in the field of behavior analysis remained modest. It wasn't until the early 1990s that job growth in the field really took off, the Association of Professional Behavior Analysts reported. As a result of the rapid increase in the demand for skilled ABA professionals, it became clear that some form of credential was required. Otherwise, clients had no way of knowing which of the people holding themselves out as trained professionals were actually qualified to practice ABA and which ones had less than respectable backgrounds and intentions.
In 1998, the Behavior Analyst Certification Board became the first organization in the United States to set credentialing standards for behavior analysts. Today, the organization awards not only the Board Certified Behavior Analyst (BCAB) credential, with and without the doctoral designation (BCBA-D), but also the Board Certified Assistant Behavior Analyst (BCaBA) and Registered Behavior Technician (RBT) credentials. As of 2019, the Behavior Analyst Certification Board has certified 36,000 behavior analysts and upwards of 55,000 behavior technicians across the globe.
States, too, have been working toward setting standards for practicing in the growing field of applied behavior analysis. The Behavior Analyst Certification Board identifies 30 states which license or otherwise regulate behavior analysts, although other states may have legislature on licensure pending. Surprisingly, most of these states didn't adopt licensure requirements until 2010 or later. Some states include board certification as one of the requirements to acquire and maintain in good standing a license to practice.
Protection of the public – also called the client or the consumer – has generally been viewed as the primary goal of credentialing standards and licensure laws.
Job Growth by Credential
The growth that started in the 1990s and continued through the 2000s is still going strong. Over a span of just two years, the number of job listings in the field of behavior analysis doubled. Generally, BCBAs saw the largest increase in opportunities. Overall rates of growth for BCBAs were at 116 percent, compared to just 39 percent for BCBA-Ds and 76 percent for BCaBAs, although job listings that expressed a preference for the BCBA-D credential rose by an astounding 186 percent in that same time period.
It's no coincidence that these fast-growing roles require a degree, rather than mere on-the-job training, in behavior analysis. The Behavior Analysis Certification Board requires specific coursework to meet credentialing standards. For BCBAs and BCBA-Ds, the master's or doctoral degree itself must be in a relevant subject, although BCaBAs may have a bachelor's degree in any subject as long as they later complete coursework in each content area of behavior analysis.
Although job prospects for behavior analysts specifically may not match trends seen in the broader field of psychology, the Bureau of Labor Statistics expects jobs for psychologists to grow by 14 percent, double the average growth rate for all occupations in the U.S.
Additional Resources
How Do You Become a Certified Behavior Analyst?
What Is a Good Salary for a Behavior Analyst?
What Makes Someone a Good Behavior Analyst?
How Advanced Does My Degree in Behavior Analysis Need to Be to Get a Good Job?