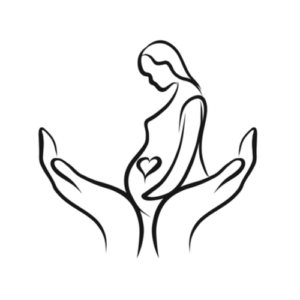 Are you in midwifery school? Are you about to start? Did you just sit for your certified nurse midwife (CNM) boards and have no idea where to apply for a job? Today, there are a variety of places you will find midwives practicing. Where you choose to work will likely depend on a variety of factors, including your certifications, your personal preferences, and some of your professional strengths and weaknesses.
The Future of Midwifery
If you have landed in the midwifery career, you have made what appears to be a strong professional choice. Currently, the Bureau of Labor Statistics (BLS) reports that in the years 2018-2028 the job outlook for advanced practice RNs (APRN) is extremely positive, with growth expected at 26% (this is much faster than average). The midwife job outlook specifically is also extremely strong; in 2018 the BLS reported a 6.3% rise in employment. As the healthcare landscape continues to change, midwives are certain to continue to be a significant and much needed part of the care delivery system.
Earning Potential and Expectations
Though a healthy income may not be the primary reason you have chosen midwifery, it is still an important part of your professional choices. In 2018, the BLS reported an annual median midwife salary of $106,910 ($51.40/hour). The lowest annual reported wage was $70,000, while the highest annual wage reported was $151,00. These variations in income are dependent on many things, including the facility or organization you work at, level of education, certifications, and geographic location. Geography plays a significant role in both employment of midwives and income earning potential.
Job Opportunities for Midwives
Though geography may play a significant role in job opportunities for midwives, you will find some commonalities as you look at what is available across the country. Most CNMs and certified midwives (CM) will be able to find employment with physician offices, general medical-surgical hospitals, birth centers, or home practice. In 2017, 50% of CNMs/CMs reported that their place of employment was with a physician practice or a hospital or medical center. Currently, there is great need for women's healthcare in rural areas.
The American College of Nurse Midwives (ACNM) reported that in 2017, CNMs and CMs attended 351,968 births, or 9.1% of all births in the U.S. Of those births, 94.1% occurred in hospitals, 3.2% occurs in freestanding birth centers, and 2.6% occurred in homes.
It is important to note that while CNMs are integral providers of pregnancy and labor and delivery care, they spend a large majority of their time providing preventative gynecological care. The 2017 ACNM report referenced above states that over 50% of midwives reported reproductive care and primary care as their main responsibilities.
Private Practice: CNMs and CMs who work in private practice will spend a large amount of time in primary care and preventative care. They will also handle pregnancies and births. These midwives work collaboratively with their physician team to handle women's healthcare, education, and counseling needs. Typically, these practices have an affiliation with a local hospital and births and related care occur at that hospital. In 2018, the annual mean wage for a CNM affiliated with a physician's office was $103,260.
Hospitals/Medical Centers: Some midwives are employed directly by hospitals or medical centers. These men and women are employees of the organization as opposed to having an affiliation with a physician practice. In 2018, the annual reported wage for these midwives was $113,400.
Birth Centers: Midwives may also choose to work in a birth center. These can be freestanding facilities or may be attached to hospitals. Many midwives who choose to work in these locations are focused on fewer interventions and greater emotional labor support.
Home Practice: Home practice midwifery is comparable to a travel midwife job. These midwives have resources and tools that they bring with them into their patient's homes, traveling around providing prenatal, labor and delivery, and postpartum care. Homebirth midwifery requires low interventions and a high level of emotional support. Annual income for a homebirth midwife varies widely, dependent on both charge per birth and number of birth attended per month.
Regardless of employment location, whether or not midwives are able to practice without physician oversight is dependent on the state of licensure. If you desire full autonomy in your work, you can research your state's requirements for midwifery practice.
Non-Clinical Opportunities
APRNs have additional professional opportunities available to them, especially if they are ready to leave clinical practice and try something new. You will be able to find prospective employment in administration and research, international health, global and domestic health policy, or academic instruction. Some APRNs also enjoy a professional season working abroad.
Without question, the future of midwifery looks strong. As the U.S. continues to focus on preventative care and reversing their rates of infant and maternal morbidity and mortality, the holistic, low-intervention care of midwives will continue to prove valuable. As you begin to pursue professional opportunities, pay attention to your state's practice rules, income earning potential, geographical resources, and your preferences about care, birth, and professional independence. Each of these should factor into your choice of where to grow your midwifery practice.
Laura Mansfield
Master of Healthcare Administration (MHA) | Sacred Heart University
Associate's Degree of Nursing (ADN) | North Seattle Community College
Bachelor of Business Administration (B.B.A.), Marketing, Sales | University of Washington (Seattle)
November  2019
More Articles of Interest: