In the hospitality and tourism industry, you are limited only by the scope of your imagination. The world is full of wonderfully wacky themed hotels and restaurants, unconventional excursions and unusual tourism experiences. With all of the different possibilities, you might wonder if there are more specialized degree programs available that focus on different subsectors of the industry, from hotel management to leadership roles on cruise ships and in theme parks. Some hospitality management schools do offer these focused programs, which can help you gain valuable skills in your area of interest, but don't be deterred if you can't find a school that meets your needs and offers these rare programs of study. Part of the beauty of the hospitality degree is its versatility and the options it offers to help you customize your education.
Hotel Management Degree Programs
Students seeking a specialized program in hotel management are likely to have the best luck. These programs are more plentiful than more narrowly focused specializations, in part because hotels are so crucial to tourism worldwide. They also have a great deal of overlap with traditional hospitality management curricula, because full-service hotels typically have some sort of in-house kitchen or restaurant on site.
The biggest difference between a hotel management degree program and a general hospitality degree program is that you will complete more coursework specific to the different types of operations needed to run a profitable hotel. You may, for example, take classes like resort operations, international hotels and events, rooms division management and housekeeping. You should also expect to take classes relevant to both hotel management and other areas of hospitality, including customer service, spirits and wine lists, event and entertainment planning, convention services and sales and menu planning.
Of course, hotel managers also need introductory courses in the hospitality industry and experience, as well as business administration courses in subjects like accounting, finance and general management principles.
Degrees in Cruise Management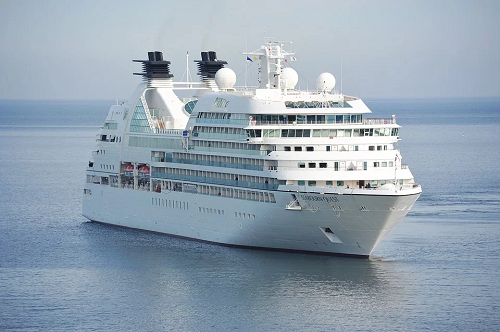 IMAGE SOURCE: Pixabay, public domain
As the cruise industry continues to evolve, colleges are adapting to better prepare students for management roles in this field by creating new degrees like the Bachelor of Science in Cruise Management. Business and hospitality management degree programs are also cruise line operations specializations and hands-on elective courses in the cruise ship industry.
When you study cruise management, you complete highly specialized courses such as Cruise Operations, Cruise Management Principles, Cruise Marketing & Sales, Cruise Experience and Dynamics of the Cruise Industry. Often, these programs include studies in other areas of hospitality and tourism, as well, with an emphasis on legal issues in hospitality, food and beverage management and marketing for the tourism industry.
Of course, no academic program in cruise management is complete without actual hands-on cruise experience. Some courses require you to complete a full internship in the field of cruise management, while others include only a brief onboard educational cruise excursion.
Theme Park and Attraction Management Programs
Have you ever dreamed of running a theme park? A college education that specializes in theme park management may help you reach this goal. New programs like the Bachelor's of Science in Resort and Attraction Management, developed in partnership with leaders in the theme park industry, can provide unique skills and experiences. If you aren't sure you want to narrow your education quite that much or want a broader option of programs to choose from, you might instead seek out a hospitality degree program with a specialization track in theme park management.
Your curriculum in a specialized program like this might start out with a course like Introduction to Resort and Attraction Management. Some courses are truly unique to the theme park industry, such as Facilities and Property Management for Resorts and Attractions and Risk Management and Safety for Resorts and Attractions. In classes like Operation Planning and Supply Chain Management for Resorts and Attractions, Managerial Accounting & Finance for Resorts and Attractions, Managerial Communication and Decision Making for Resorts and Attractions and Human Resource Management for Resorts and Attractions, you learn business administration foundations in the context of how they pertain to the theme park environment. You might also take classes in Entertainment and Event Management for Resorts and Attractions, Merchandise and Gaming Management for Resort and Attractions, Lodging Operations for Resorts and Attractions, Food and Beverage Operations for Resorts and Attractions and Guest Service Management for Resorts and Attractions.
Theme park programs may require numerous co-op and capstone experiences to help you learn to integrate your classroom studies with the real work environment of a theme park.
The Versatility of a Hospitality Degree
Not every school offers these specialized programs within the field of hospitality and tourism. However, you don't need a highly specialized degree to work in these fields. Students with a broader hospitality management background can certainly work as hotel managers, cruise ship managers or theme park managers. You can also tailor your education by taking a set of relevant courses as electives in your hospitality management degree program and by proactively seeking out an internship in your desired work environment.
Hospitality management programs sometimes include concentrations not in different industries within tourism but instead in different functional areas. For example, you might choose a concentration in hospitality entrepreneurship or hotel financial performance.
Additional Resources
What Is Hospitality Management?
What Personality Traits Are Most Important for a Career in Hospitality Management?
What Kind of Jobs Are Available to Someone With a Hospitality Management Degree?