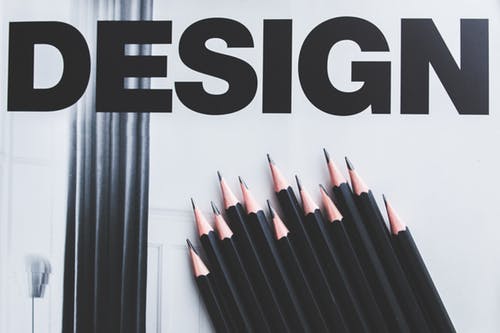 There is no exact best way to prepare for applying to undergraduate programs in graphic design because everyone's situation is different. There are some best practices, however, that can increase an application's likelihood of being accepted. Some of these are general advice when applying to an undergraduate program while others are more specific to the field of graphic design. A lot will also depend on the type of school the student is applying to. The following is an overview of the various factors that can improve and affect an application to a graphic design program.
Take Art Classes In High School
The classes a student takes in high school serve to prepare them for their undergrad work. Most high schools offer basic courses in various academic specializations that lay the groundwork for success at the college level. For aspiring graphic designers, students should plan on taking available art class electives. Some high schools may have classes specifically in graphic design, which should be taken. General art classes are also useful to learn the basics of good artistic design, the process that goes into making good art, basic art theory, principles and more. Classes on computing can also be very useful, as graphic artists will use computers and software to do the majority of their work.
Participate In High School Art Clubs
Extracurricular activities always look good on a college application, and ones relevant to a student's desired degree program are even better. Involvement in an art club in high school shows a college that the student has a passion for art and works to better themselves as artists outside the classroom. Students can display leadership ability, organizational skills and other valuable traits in these clubs. Art clubs also give students more opportunities to hone their craft, prepare for creating artwork at the college level and create more pieces to include in a portfolio.
Do Well On Standardized Tests
While standardized college admissions tests are no longer as important as they used to be, with many schools not requiring the submission of scores at all according to U.S. News & World Report, it still does not hurt an application to showcase high scores. The SAT and the ACT are the two most widely accepted exams for undergraduate admission. There are countless study materials available for these tests. Students should be sure to check with the schools to which they are hoping to apply and thoroughly understand the admission requirements. Looking up information on the average test scores of admitted students is useful knowledge as well.
Do Freelance Graphic Design Work
Aside from creating pieces for a portfolio, freelance graphic design work will not usually impact the application process directly, but it has several advantages. Students who have already practiced making graphic art will likely be better equipped to turn in superior work during their college tenure. The extra income is nice as extra spending money in college or as a way to pay some of the cost of tuition. Students can continue this side gig through college to perhaps have built a successful freelance career by the end of it. Be careful not to allow work to interfere with grades and earning a degree, however. Finally, this experience can be a valuable addition to a resume when a student graduates and begins looking for full-time graphic design jobs.
Have A Portfolio To Show
While admissions to colleges that are not art schools do not often ask for a portfolio, applicants still may be able to provide one. Doing so often does not hurt as additional, optional material in a college application, though follow instructions and if additional materials are not wanted do not provide them. Students applying to art schools are much more likely to have a portfolio as one of their admissions requirements. As stated in the Houston Chronicle, portfolios should consist of a student's best work they have completed up until this point, which both shows off the breadth of their skills while still displaying the type of art they want to specialize in.
Plan On Backup Options
Students are never guaranteed to get into the school of their choice, so it is always best to apply to several schools and have backup options if a first choice falls through. This is especially true for prospective graphic design students hoping to get into highly competitive and prestigious art schools or universities. Students may even be accepted into their first choice but not be offered enough financial aid to be able to afford the program, as CNBC points out. It is best to apply to a diverse array of schools, some of which are easier to get into. Students should be realistic about their credentials and odds of being accepted at each school.
Related Resource: What Can I Do with a Graphic Design Degree?
Practice
Perhaps the best way to prepare for applying to undergraduate programs in graphic design is simply to practice. Artists only improve their skills, learn new techniques and get better at their craft when they put in countless hours of practice. Students should practice even if their work is not for school or a freelance gig. Formal classes help, but they cannot fully substitute for a passion to create and improve on one's own. Artists should always be striving to improve the overall quality of the work they produce, learn new techniques, familiarize themselves with new software programs and tools, and more. Demonstration that a student does this, such as outlining it in a personal essay, shows just how dedicated that student is to become an artist.
Putting together a college application is more art than science. Applicants must be sure to follow all requirements while still infusing some of their personality into their materials. Start preparing while still in high school to see the best results. The best way to prepare for applying to undergraduate programs in graphic design will ultimately depend on the student, their situation and the college to which they are applying.