Aerospace engineering is one of the highest-paying bachelor's degrees. Due to changes in the federal space travel activities of the United States, many prospective aerospace engineers are wondering about the job market in this field. Although jobs in aerospace engineering aren't growing as fast as you might hope, this is still a strong field to pursue. Space travel is continuing in different forms, including under new projects and endeavors launched under public-private partnerships, and other areas of the aerospace engineering field are growing.
Aerospace Engineering Employment By the Numbers
For 2018, the United States Bureau of Labor Statistics (BLS) counted 67,200 aerospace engineers employed in America. The aerospace product and parts manufacturing industry claimed 35 percent of this workforce, as the top employing industry for the profession. Both the engineering services industry and the federal government accounted for another 15 percent of the occupation. Another 10 percent of the profession worked in the manufacturing of navigational, measuring, electromedical and control instruments – which, given their importance in aircraft and spacecraft, makes sense. Scientific research and development roles encompassed 9 percent of the field.
For all occupations, the rate of expected job growth dropped to 5 percent for the decade, according to the BLS. Collectively, the job growth rate for engineering occupations matched this overall growth rate. However, aerospace engineering is currently expected to see slower than average job growth, at a rate of just 2 percent, the BLS reported. If jobs grow by that expected 2 percent, it will translate to 1,100 new career opportunities.
No one wants to hear that their intended occupation is seeing slower than average job growth. This isn't a reason to give up on your dream, but it is a reason to think critically about your plan. The job outlook is still good if you have the right skills and specialization.
Aerospace Engineers and the Future of Space Travel
It's been almost a decade since NASA officially ended its 30-year Space Shuttle Program on July 21, 2011, but that doesn't mean space exploration has come to a halt. As of 2020, NASA has several missions in the works. The government agency's ongoing space travel efforts include sending a man and woman to the moon by 2024 under the Artemis program, sending a rover to search the surface of Mars for evidence of past habitable conditions and microbial life and using the satellite OSIRIS-REx to return samples of the asteroid Bennu to Earth in 2023.
NASA is also working on developing a quieter form of its supersonic aircraft technology and celebrating the 20th anniversary of the International Space Station in 2020. The agency is also partnering with private space exploration and transportation service companies through the agency's Commercial Crew Program. Two commercial companies, SpaceX and Boeing, are planning manned flights, as well as delivering supplies to the International Space Station.
If you focus only on the space component of aerospace engineering, you're missing half of the field. Changes in the frequency and type of space travel and the players in the space travel industry don't affect the availability of jobs in aircraft design and development.
Where the Best Job Prospects for Aerospace Engineers Are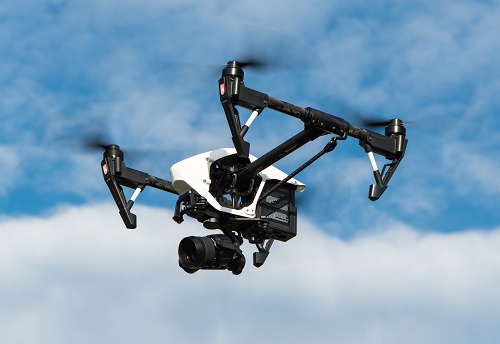 IMAGE SOURCE: Pixabay, public domain
Although a job growth rate that is below average may not be encouraging, the BLS offers reassuring news for aspiring aerospace engineers. Several aspects of the field are seeing positive growth. Instead of working on a space shuttle for NASA, you might get a job designing small satellites that can be used commercially or developing unmanned aerial systems (UAS), also known as drones, which can be used for everything from national security monitoring to commercial sales for personal use. A lot of modern aerospace engineers, especially those working in research and development, focus on improving existing aircraft designs so that they are quieter and operate more efficiently, using less fuel and, in turn, costing less money to operate.
Some of the most in-demand skills for aerospace engineers in the current job market, according to the BLS, are knowledge of the software used in the field, knowledge of C++ programming language and a background in stress analysis and structural engineering.
The biggest reason for disappointing job growth for aerospace engineers is a predicted decline in manufacturing jobs, the BLS reported. As aerospace engineers near retirement age, more jobs should open up for new hires, even if the number of jobs stays the same.
Additional Resources
What Degree Do I Need To Become An Aerospace Engineer?
How Advanced Does My Degree In Aerospace Engineering Need To Be To Get A Good Job?
What Classes Will I Have To Take For A Degree In Aerospace Engineering?
What Is The Benefit Of An Aerospace Engineering Degree Vs An Astronomy Degree?