With a master's in petroleum engineering, one of the highest-paying master's degrees, you're in a good position to work as a petroleum engineer. What you might wonder is what happens next, particularly when it comes to licensure. Engineers can be licensed by state licensing boards through a process that involves taking a sequence of professional exams administered by the National Council of Examiners for Engineering. For petroleum engineers, there are some specific factors to consider, including what exams to take and whether licensure is necessary for their career goals.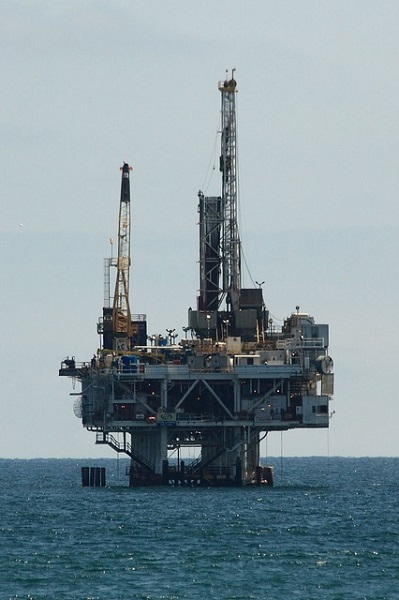 IMAGE SOURCE: Pixabay, public domain
The Engineering Licensure Process
The license awarded to engineers, regardless of their discipline, is called the Professional Engineering (PE) license. To get your PE license, the United States Bureau of Labor Statistics (BLS) reported, you generally need to meet four qualifications. First, you need to earn an engineering degree from a program accredited by ABET (the Accreditation Board for Engineering and Technology). This doesn't have to be a master's degree. Most engineers seeking licensure will begin the process shortly after, or even while, completing their bachelor's degree.
You must pass two professional exams for licensure. The first of these tests is the Fundamentals of Engineering (FE) exam. Between passing your first exam and taking the second exam, you need to gain professional work experience as an engineer. Most states require a minimum of four years of work experience before engineers can sit for the second exam, according to the BLS.
The second engineering exam is called the Principles and Practice of Engineering exam or the Professional Engineering exam and is abbreviated as the PE exam. Depending on your state, you may need to pass an additional jurisdiction-specific exam, get a letter of reference from an established engineer or live in a state for a certain period of time before you can be a fully licensed engineer.
Getting your Professional Engineering license is a milestone, but you still need to keep learning. In fields like engineering, where new innovations are always advancing the field, continuing education is required to stay abreast of developments and to maintain a license.
The Professional Engineering License for Petroleum Engineers
Both the Fundamentals of Engineering licensing exam and the Principles and Practice of Engineering licensing exam are offered in different disciplines. For new and aspiring petroleum engineers, this can be confusing. The National Council of Examiners for Engineering and Surveying offers the Principles and Practice of Engineering exam in 16 different disciplines, including one specific to petroleum engineering. However, there are only six distinct discipline-based Fundamentals of Engineering exams, plus a seventh exam option for "other disciplines."
As an interdisciplinary branch of engineering, petroleum engineering draws on theories and techniques used in mechanical, civil and environmental engineering. Engineers practicing in this field often come from these backgrounds when they weren't able to major in petroleum engineering specifically or if they wanted to keep their options open with a broader undergraduate degree.
There's no hard and fast rule regarding which Fundamentals of Engineering exam petroleum engineers should take. Some, especially those who majored in a broader branch of engineering, choose to take the exam that aligns with their college major. Other test-takers opt for the other disciplines version of the exam.
What matters most is that you earn a passing score on this test so that you can proceed with your engineer in training (EIT) or engineer intern (EI) experience and the rest of the licensure process. For the period from July 2020 through December 2020, pass rates for the Fundamentals of Engineering exams ranged from 65 percent to 76 percent. Environmental engineering had the highest pass rate, followed by mechanical engineering (75 percent), chemical engineering (74 percent) and electrical and computer engineering (72 percent). Among takers of the civil engineering exam, 69 percent passed, as did 68 percent of test-takers in the "other disciplines" exam category and 65 percent of those in the industrial and systems exam.
If you're contemplating the other disciplines test, be aware that you may need to brush up on engineering fundamentals outside of your specific area of study. The pass rate for the other disciplines Fundamentals of Engineering exam varied drastically depending on the test-taker's degree. While 87 percent of test-takers who had studied naval architecture and marine engineering passed this exam, only 33 percent of those who earned a petroleum engineering degree passed. Fortunately, the pass rate among first-time test-takers of the Principles and Practice of Engineering exam in the petroleum engineering category was much higher at 63 percent.
At the bachelor's degree level, ABET recognizes just 43 programs in petroleum engineering worldwide (30 in the United States).
When Does a Petroleum Engineer Need a License?
Earning your PE license isn't something petroleum engineers have to worry about right away. Entry-level positions in this field don't require licensure, although you might need a license later on if you want to work in a leadership role or an independent capacity, the BLS reported.
For example, you would be required to have a license if you chose to serve the public directly, such as by acting in a consulting role or starting your own engineering firm that offers services to the public. Licenses are sometimes required for leadership positions in which an engineer supervises other engineers. While licensure is popular and common in certain engineering disciplines, like civil and environmental engineering, fewer engineers seek licensure in many other disciplines, including petroleum engineering.
Although you don't need a license as a new graduate, it doesn't hurt to start preparing for this future possibility by taking the Fundamentals of Engineering exam early. Engineering students can take the Fundamentals of Engineering exam as early as their senior year of undergraduate study if they choose. Many students choose to do so because the exam content is closely related to the fundamentals of the field that you study during your undergraduate engineering core coursework.
Licensure also offers engineers in all disciplines additional prestige and authority, more opportunities for career development and flexibility, a higher earning potential and better job security, according to the National Society of Professional Engineers.  
Additional Resources
What Certifications Are Available for Petroleum Engineering?
Is Continuing Education Important for Petroleum Engineering?
What Job Opportunities Are Available After Graduation for Petroleum Engineering?