Manufacturing engineering is one of the highest-paying bachelor's degrees, even though it's not among the most common engineering disciplines out there. Internships in the field of engineering are important because employers value hands-on experience – so much so that around half of engineering internships lead to full-time job offers and engineering students with internship experience command higher salaries than those without it. As a student of manufacturing engineering, you may pursue an internship in a variety of different settings and be responsible for many different types of projects that revolve around improving engineering and production.
A Breadth of Possibilities for Manufacturing Engineering Interns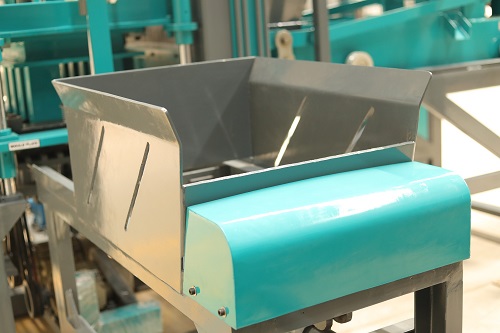 IMAGE SOURCE: Pixabay, public domain
Manufacturing engineering applies to a broad selection of different industries, but it focuses on one aspect of engineering: manufacturing production. While engineers in other disciplines may focus on the innovation or optimization of a product – like a machine, chemical compound or software application – manufacturing engineers instead work to optimize the production of manufactured goods. This means that almost any company involved in manufacturing could have a need for manufacturing engineers and, in turn, manufacturing engineering interns.
Students of manufacturing engineering find internship opportunities in the pharmaceutical industry, the oil industry, the plastics industry and the food and beverage industry. They may be hired by companies that make consumer goods or parts for commercial services – from aviation and automotive parts to the glass jars used by candle companies.
Internships in manufacturing engineering can vary a great deal. Some manufacturing engineering internships require travel overseas, as far away as China, while others are based out of companies local to the student's school or home. An internship in this field may take as little as five weeks or as long as six to twelve months. Some manufacturing engineering programs strictly require more than one highly structured internship, while others merely encourage students to gain some amount of experiential knowledge in the industry.
Manufacturing engineers find work as direct hires of factories and manufacturing plants and as part of professional engineering groups that consult with these companies.
Types of Projects in Manufacturing Engineering Internships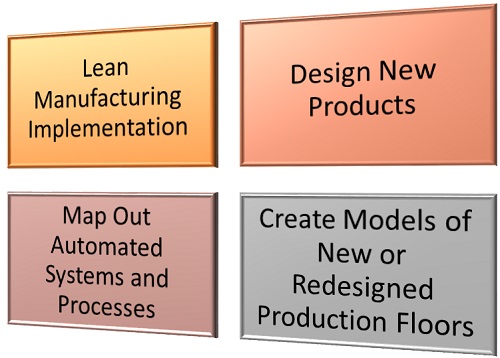 The primary focus of manufacturing engineers is the design of the automated systems and components of manufacturing processes, according to the United States Bureau of Labor Statistics, which classifies the occupation as part of industrial engineering. Although many manufacturing engineering internships will emphasize the development of robots and computer networks used in manufacturing systems, the field is actually somewhat broader. Depending on the needs of the company that hires you as an intern, you might be asked to develop both low-tech and high-tech machines or contribute to the design of entire manufacturing facilities.
A manufacturing engineering internship often focuses on a specific project. One of the most common projects for interns in this field of engineering is lean manufacturing implementation, according to MECOP Inc. (the Multiple Engineering Cooperative Program). Lean factory transformation and implementation projects revolve around optimizing manufacturing processes and systems to improve productivity and efficiency and reduce wasted time, money and materials. Because lean manufacturing processes result in cost savings for companies and for consumers, many manufacturing plants strive to follow lean manufacturing principles.
Other projects you may complete as part of your manufacturing engineering internship include the design of new products and the fixtures and mechatronics used in a factory to make, process and store materials and finished products. Skills in mechanical engineering are particularly helpful in these aspects of engineering that are more directly focused on building and design. Many other projects focus instead on systems and processes. Manufacturing engineering interns may help map out automated systems and processes and even use computer-aided design software to create models of new or redesigned production floors. Job duties in process improvement, production tracking, project management and even operations management may fall under the scope of a manufacturing intern's responsibilities.
There's a good deal of overlap between manufacturing engineers and the other kinds of engineers found in the field of manufacturing, such as industrial engineers and production engineers. Generally, manufacturing engineers focus more on designing systems and processes and less on operating them or on working with the employees whose jobs are part of those systems.
Plenty of career roles in manufacturing engineering are leadership positions, O*NET reported. As your career progresses, you may find yourself ascending to roles like Advanced Manufacturing Vice President or Manufacturing Engineering Director.
 Additional Resources
What Can I Do With an Aeronautical or Manufacturing Engineering Degree?
What Is the Difference Between a Degree in Mechanical Engineering and a Degree in Industrial Engineering?
What Kind of Job Can You Get With a Degree in Mechanical Engineering?