The field of packaging science and engineering is among the highest-paying bachelor's degrees, but many prospective students have never even heard of this major. At first glance, this multidisciplinary field of study might sound like it would be as focused on business as it is on engineering principles and applications. However, the primary focus of packaging engineers and packaging scientists is to design the form and function of packaging rather than the visual art and strategic campaigns used to market the product. Your curriculum will bring together classes in engineering, general science and mathematics, the specialized field of packaging science and a variable amount of business coursework.
Core Studies in Engineering
Engineering is the field that focuses on using mathematical and scientific principles to solve real-life problems. In the area of packaging engineering, solving problems often means designing and develop the packaging that does the best job containing and allowing for the use of a product. Because the retail world consists of such a wide variety of products – from food to pharmaceuticals, from cleaning supplies to personal care products, from children's toys to office supplies – the needs a packaging engineer must meet and materials and design forms they turn to can vary widely.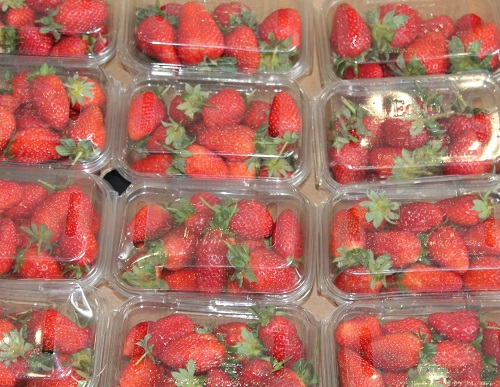 IMAGE SOURCE: Pixabay, public domain
Packaging engineers are responsible for developing design ideas backed by scientific and mathematical calculations, choosing the ideal packaging materials and figuring out the logistics of large-scale production of packaging. To do this, packaging engineers need a background in the foundations of disciplines like mechanical, chemical, industrial and materials engineering. Core engineering courses in a bachelor's program in packaging engineering may cover topics like statics, dynamics, mechanics, innovation and design and the use of engineering software and computer-aided design tools.
Sustainability in packaging engineering is an important issue today, so many programs require or allow students to take classes on sustainable packaging engineering or sustainability in engineering more generally.
A Blend of Science and Math Coursework
If you don't think of packaging science as a "real" science, one look at the curriculum is likely to change your mind. General chemistry, analytical chemistry, the chemistry of materials and organic chemistry are all common fields of study for aspiring packaging engineers. You should also be prepared to take a sequence of laboratory physics courses as well as a biology course, such as the study of microbiology. Don't forget about mathematics, either. For this major, you're likely to take numerous calculus courses and at least an introductory class in statistics. The reason you need such a strong background in math and science is because these fields form the underlying principles you use in engineering design.
There's some overlap in science and engineering, so your precise course list may vary from school to school. A class like the chemistry of materials may be offered as a straight chemistry course at one institution but a chemical engineering course at another school.
Specialized Major Coursework in Packaging Science
A lot of what you need to know to work as a packaging engineer or packaging scientist is unique to this field of study. While your curriculum blends coursework from multiple established disciplines, it consists of a lot of classes unique to the major, as well.
An introductory course in packaging may give a high-level synopsis of the history, functions, processes, considerations and types of packaging. In packaging design courses, students develop the hands-on skills used to create product packaging designs, including creating technical sketches and using software for modeling and testing structure designs. There are courses devoted to studying different types of packaging materials, including metals, glass, paper and plastics.
Students learn about the different types of containers and practice designing their own containers. You might also learn about the packing regulations businesses must follow, the process of and considerations for developing protective packaging that prevents damage to the product and how to design packaging for distribution in different types of shipping and storage environments. Students often take courses in specific types of packaging, like food packaging, and in parts of the packaging process, such as packaging manufacturing.
Hands-on experience is important in packaging engineering. You should expect to gain experience using computer-aided design and modeling software, working in packaging laboratories and through industry experience gained in an internship or co-op program.
Where Business Fits Into Packaging Engineering
Majoring in packaging engineering doesn't necessarily mean you will develop a broad background in business. While some of your packaging engineering and science courses cover the needs of businesses in their packaging designs, these courses are usually more technical in nature and focus on specific aspects of packaging in business.
You probably won't touch on business topics like finance, accounting, human resources or general business administration in this program of study. However, you may take some business-related classes, operations management, microeconomics, the packaging supply chain and business and technical communications. Marketing and product packaging intersect, so you may also study marketing principles, the marketing of product packaging and product placement.
If you would like to have more of a business background, you might benefit from minoring in business administration, marketing or advertising. If the visual elements and signage printed on product packaging interest you, a minor in graphic design may be a good fit.
Additional Resources
Where Can I Work With a Degree in Industrial Design?
Which Degree Is More Beneficial-Product Design or Industrial Design?