Superintendent, the top educational leadership role in a school district, is a position that comes with some big responsibilities. As the educational equivalent of a chief executive officer (CEO), the superintendent is in charge of such high-level responsibilities as budget management, ensuring that students meet educational achievement goals and overseeing the operations of the entire district, the United States Bureau of Labor Statistics (BLS) reported. Both interpersonal and business skills are necessary to meet these challenges, but students often wonder which skill set they should focus on most heavily. Based on the job duties superintendents must perform, leadership and management skills are of the utmost importance, but skills in interpersonal communication and beyond remain significant, as well.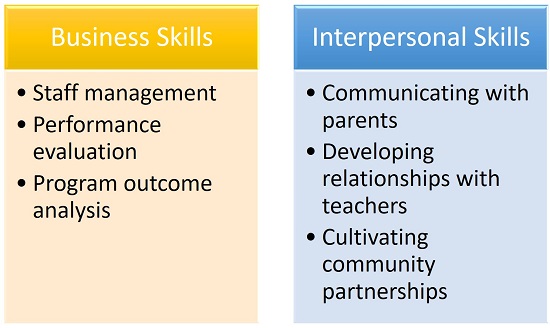 The Most Important Tasks of Superintendents
Although it's easy to speak of different sets of skills and abilities in a vague sense, a more concrete way to compare their importance is to look at the most important work superintendents. The skills that play the biggest roles in those job duties are the most important skills a superintendent needs.
The most crucial tasks of education administrators, including superintendents as well as principals and vice principals, is to evaluate curriculum standards, educational programming and teaching strategies to make sure students receive a high-quality education. Similarly, other essential tasks include observing teaching methods, standardizing curricula, directing and collaborating with teachers and support staff, enforcing rules and setting and planning to meet educational goals. All of these roles relate closely to business abilities, including management of staff, employee performance evaluation, analysis of program outcomes and guiding the direction of the school district.
Other job duties place a higher priority on interpersonal skills. For example, skills like listening and communicating effectively are valuable when meeting with parents and developing strong working relationships with teachers and staff.
Despite a tendency to separate out business skills and interpersonal skills as distinct sets of abilities, soft skills like interpersonal communication, leadership and negotiation abilities are integral to success in the workplace, Business Insider reported.
A Focus on Leadership
Although both interpersonal skills and business abilities matter for the success of school superintendents, the job is, at heart, a management position. The BLS classifies superintendent as a type of top executive. As such, leadership abilities – part of the business-related set of skills – are paramount. If you had to choose between the importance of interpersonal skills and the importance of business abilities, the importance necessary leadership skills would be a reason to favor skill sets in business.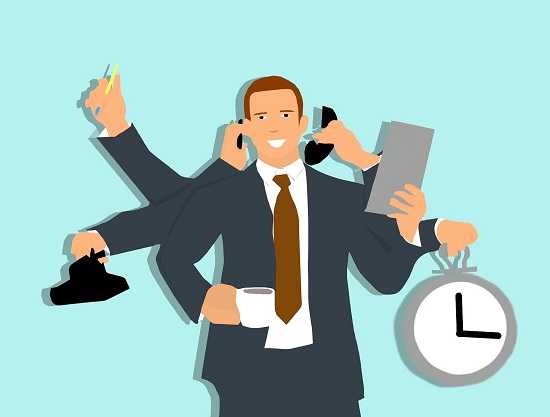 IMAGE SOURCE: Pixabay, public domain
Your studies in educational leadership and administration can help you develop these skills. Superintendents are often required to hold a master's degree, if not a doctorate. The curriculum of a master's degree program in educational leadership might include courses in school financial leadership, systems management and school operations, leadership foundations and ethics and leadership pertaining to curriculum design and instruction. Often, students in these graduate programs complete hands-on experience through practicum and capstone courses.
A superintendent's leadership responsibilities encompass the management of people – teachers and support staff – as well as programs, policies, and resources such as funding, according to the BLS.
Skills Needed Beyond Interpersonal and Business Abilities
Business and interpersonal skills are far from the only qualities you need to perform well in the role of school superintendent. Since you will be responsible for making high-level decisions on a regular basis, it is important that you develop strong decision-making skills. You must become good at identifying and assessing the choices available to you and then taking decisive action confidently.
In any managerial role, problems will arise that will be your responsibility to address. Cultivating strong problem-solving skills can go a long way toward helping you succeed in this position without burning out from the stress. Effective problem solvers excel at identifying issues, putting in the work to understand their causes and crafting solutions that address those causes. If you fall into traps like denying problems exist or passing blame rather than finding solutions, it might be worthwhile to actively work to develop your problem-solving skills to their full potential.
There are never enough hours in the day, particularly when you're bearing the burden of responsibility for an entire school district. If you want to be a superintendent, exercising your time-management skills will help you get through your workload more efficiently.
Additional Resources
Is It Useful to Have Your MBA If You Want to Get Into an Administrative Position?
What Are Some Good Skills or Qualities for a Person Who Specializes in Curriculum Creation?
How Much Does a Ph.D. Help Me With Finding a Job in a School?