With a master's degree in reading and literacy, one of the 50 highest paying master's degrees, you could become an educator who specializes in helping students who have trouble with reading and writing. If you're considering this career path, you might wonder whether you need prior teaching experience to apply. Many reading and literacy programs are intended for licensed and experienced classroom teachers. However, you can find some options in this field of graduate study that welcome applicants changing careers as well as those designed for education majors without teaching experience.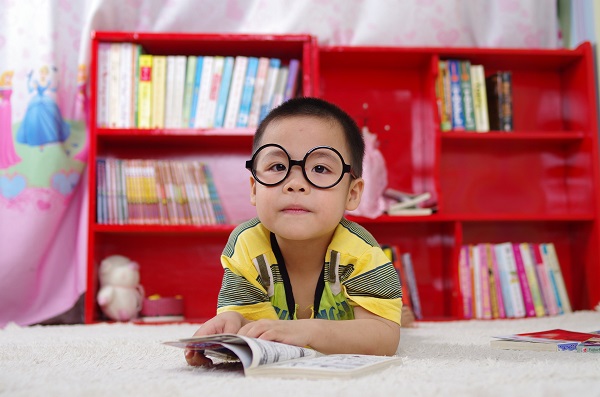 IMAGE SOURCE: Pixabay, public domain
Reading and Literacy Programs for Experienced Teachers
For most reading and literacy master's degree programs, you need at least some amount of teaching experience. Some programs go so far as to specify a precise minimum number of years of experience, such as two years of full-time teaching experience, to be considered for admission to a graduate literacy education program. Other master's in literacy programs may not explicitly require teaching experience but do require applicants to have an active teaching certification. Master's in reading and literacy programs may also necessitate current employment in a school setting to accommodate a practicum program that is to be completed at the teacher's employing school.
Why does experience matter so much for graduate programs in reading and literacy? The coursework in this program is more specialized than a general master of arts in teaching program. While many master's in teaching degree programs offer a path to initial teaching certification for candidates who are new to the field, that's not usually the case with reading and literacy programs.
The literacy-focused coursework of this master's degree program builds upon experienced teachers' general knowledge of instructional methods, classroom management, curriculum planning and grading and assessment. This knowledge was gleaned from a combination of the coursework teachers completed in their undergraduate education studies or their alternate-route certification coursework and their real-world experience of teaching in the classroom. Students who are lacking this background may also lack the foundational knowledge to understand the specialized and advanced concepts of literacy instruction that make up the graduate curriculum.
Even your application essay to a master's degree program in reading and literacy often revolves around your teaching experience, your view of effective methods of literacy instruction and how you have helped students overcome challenges in literacy learning.
Transitioning to Education With a Master's in Reading and Literacy Degree
If you want to make a complete career change to become a reading and literacy specialist, you're going to have to look a lot harder for a degree program that fits your needs. However, there are some master's in literacy programs that accept career changes into the program. Often, these programs expect applicants from various academic and career backgrounds to stand out in their prior profession and have a clear idea of how their skills and experiences can be put to work in the function of literacy instruction.
Career changers may be able to leverage their background and skills in the field of education in more ways than they expect. Perhaps you started as a paralegal – a job that requires plenty of reading and writing – but found that you weren't fulfilled. Maybe you witnessed the importance of clear communication and the problems that failures in reading comprehension can cause in the real world as a healthcare administrator, a financial advisor or a business owner. Whatever the case, career changers need to be ready to
If you don't have your initial teaching certification, you'll have to find a program that will help you achieve certification or take additional courses for alternate route certification. Besides taking additional coursework, you must meet student-teaching requirements.
Getting Your Master's in Reading and Literacy Fresh Out of College
Most master's degree programs in reading and literacy are intended for applicants who have considerable work experience, whether that experience is in teaching or in another field. You won't find many standalone graduate programs looking for education majors who just graduated and have no teaching experience yet. There is one exception, though: dual-degree options that allow undergraduate students to begin working toward their graduate literacy degree while still in school for their bachelor's degree.
Another benefit of a dual-degree program that awards a bachelor's in education and a master's in literacy degree is that it accelerates your path to graduation. These degrees typically take five years to complete and allow certain credits to count toward both degrees.
Additional Resources
What Traits Does an Admissions Office Look for in Candidates for Reading and Literacy Master's?
What Do Admission Officers Want to See in a Personal Statement If I Want a Master's in Reading and Literacy?
What Do You Typically Study in a Master's Program for Reading and Literacy?