Early childhood education, one of the 50 highest paying master's degrees, can be a more varied field of study than you would expect. Many graduate degree programs in this field of study require certain core courses and let students round out their curriculum with electives. However, others include specializations, or sequences of courses that students can use to build an area of specialized knowledge. Some of the specializations you may find in the field of early childhood education include leadership and administration, curriculum development, language acquisition and children's literature.
Leadership and Administration in Early Childhood Education
Probably the specialization of early childhood education that is most commonly available is educational leadership and administration. A graduate of a leadership and administration concentration would be well-suited to rise to a high-level role like elementary school principal, a preschool program director or a daycare director.
In addition to the core coursework for early childhood education, students pursuing a specialization in leadership and administration of early childhood education will take several classes specific to administration. Students of this program might complete coursework in the management of early childhood programs, personnel management and staff development and leadership, innovation and social justice in the area of early childhood education.
Other relevant coursework for leadership and administration includes classes in action research and inquiry in education and the development of family and community partnerships.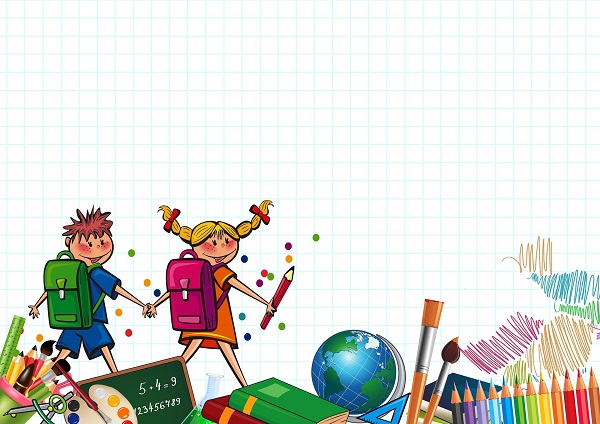 IMAGE SOURCE: Pixabay, public domain
Curriculum and Methods in Early Childhood Education
To some degree, every master's in early childhood education program will cover curriculum development in some capacity. Effective teachers must be able to come up with learning activities and lesson plans to present information to their classes. However, a degree program that emphasizes curriculum and instruction in early childhood education is different because it makes the development of curriculum plans and materials a major focus of the course of study.
Students pursuing this specialization might take classes in curriculum mapping, research-based instruction, technology integration and techniques for instruction exceptional learners. When developing curriculum standards and materials for the early childhood age group, it's important to understand how children at this age and development stage learn – often, through play.
This area of specialization would be ideal for an aspiring instructional coordinator. Instructional coordinators, also called curriculum specialists, are responsible for the teaching standards, overall curriculum and educational materials teachers cover in class.
Language Acquisition and Development
Early childhood is a critical time for the development of language skills. Although students will continue developing and improving their writing skills and style throughout the upper elementary grades, middle school, high school and beyond, it's during these early years that children first begin to hear, make sense of and practice using language.
With a concentration in language and literacy, language acquisition or a similar area of study, prospective teachers can prepare to help young children develop their language skills to their full potential. Coursework in a specialization in language acquisition may include studies in reading and writing for the preschool, kindergarten and early elementary grade levels as well as literacy as it pertains to new language learners.
You might also opt for a specialization in bilingual or English as a Second Language (ESL) teaching for the early childhood grade levels.
Children's Literature Studies
There's a lot more to children's books than most adults realize. If you love to read and can't wait to share your passion for stories with the children you teach, a master's degree specialization in children's literature could be a perfect fit for you. From the simplest board books and picture books to early chapter books, children's literature provides young kids with their first experiences with the written word and can set them up for a lifetime of reading for both education and entertainment.
To develop a strong foundation for studying children's literature at the graduate level, you might take required courses in research in children's literature, reading materials for children and issues in children's literature. Students also take more fun elective coursework in different kinds of literature, including storytelling techniques, poetry and wordplay, myths and folktales, nonfiction literature for children and environmental literature.
Teachers at the early childhood education grade levels don't teach just one subject the way high school teachers do. Since you will teach every subject to your class, you might also study the use of writing and literature in teaching subjects like history, science and math.
Additional Resources
Can I Typically Combine Study in Early Childhood Education at the Same Time as Another Area?
Should I Look for a Ph.D. Program to Make Me More Desirable for Positions in Early Childhood Education?
I Am Looking at Changing Career Paths Into Early Childhood Education. Will My Age Affect My Chances of Getting Into a Program?