In the United States, the federal government is not responsible for setting the requirements to obtain a teaching certification. Instead, states establish their own requirements for public school educators and award certification. However, for licensed teachers who are planning to relocate, considering the consequences of a move out of state can cause a great deal of anxiety. Before you start worrying too much that relocating will mean having to start your career from scratch, you should know that most states have a lot of similarities in their teacher certification requirements, and many states have agreements for transferring teaching licensure.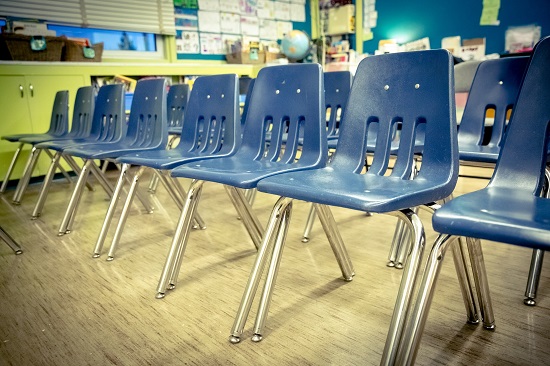 IMAGE SOURCE: Pixabay, public domain
How Different Are Teaching Certification Requirements?
A teaching license or certification is required in every state in America, according to the U.S. Bureau of Labor Statistics (BLS). Every state is responsible for granting its own teaching certifications based on the requirements it has established. In some ways, this emphasis on states' authority is a good thing, because it allows states the freedom to set the requirements that fit their unique needs and values. When this state autonomy limits the mobility of teachers and their families, though, it can prove problematic.
Teachers understandably worry when faced with the prospect of having to acquire a teaching certification all over again, but often, transferring certification often is not as grueling as it sounds. While it is possible that an established teacher would need to put in a lot of additional work, in the form of college coursework or studying for a new certification exam, it is also possible that transitioning from a teaching role in one state to an equivalent role in another state will be easier than you expected.
Many states have common basic requirements for attaining a teaching certification. Often, these requirements include a bachelor's degree, student-teaching fieldwork experience, a passing score on an examination and a background check, the BLS reported.  The bachelor's degree, student-teaching experience and background check results shouldn't change purely because you moved. Relocating teachers most often have to pass the certification exam commonly used in their new state to meet licensing requirements, but in some instances, they may need to complete a few college courses in teaching to meet any specific coursework requirements adopted by the state.
Some states now require educators to pursue a master's degree after attaining their initial teaching certification to remain in good standing. If you move from a state without this requirement to one with it, you will have to go to graduate school.
Interstate Transfer Agreements
Doesn't it seem like there must be an easier way for established teachers to transfer their hard-earned credentials to a new state? The National Association of State Directors of Teacher Education and Certification (NASDTEC) believed so, and that's why it created an Interstate Agreement to help facilitate reciprocity.
In general, reciprocity as it pertains to teacher certifications means that one state has agreed to grant a teaching license to an educator who already holds an active certification in the state with which the agreement has been made. Although individual states have the authority to make their own compacts with other Departments of Education, reciprocity agreements made on an individual basis makes for a convoluted system that is difficult for teachers considering relocation to navigate. The NASDTEC Interstate Agreement in an agreement between numerous states and entities.
As of 2019, 47 states – plus Washington, D.C., Guam and the Department of Defense Education Activity – have signed the NASDTEC Interstate Agreement. The association's online platform makes it easy for teachers to see at a glance which states, territories and entities participate in the agreement and access detailed information about the reciprocity process with any state they are considering relocating to.
Although each of the states participating in the NASDTEC Interstate Agreement has some form of certification reciprocity, it's important for teachers to know going into a move that transferring a teaching license isn't a seamless process. Not all areas participate in the agreement on what's called a "full reciprocity" basis, in which teachers with a certification in one qualifying state automatically get the same license in another state. Instead, they accept the teacher's out-of-state license with conditions known as Jurisdiction Specific Requirements.
This means educators may need to complete additional coursework or take a state-specific certification exam to be able to transfer their old out-of-state teaching license into a new certification issued by their new state of employment.  There are also limits on reciprocity agreements. Established teachers with full teaching credentials benefit from the Interstate Agreement, but educators with a provisional license who are just starting a teaching career through alternative route certification could lose the progress they have made so far in this occupation if they have to move. The Interstate Agreement typically does not apply to temporary certifications, only full ones.
Only New Mexico, New York and South Dakota haven't signed the NASDTEC Interstate Agreement as of November 2019.
Additional Resources
Do Different States Have the Same Expectations in Order to Receive a Teaching Certificate?
Do Private Schools Have Different Requirements to Teach Than Public Schools?