If you're thinking about a career as an art therapist, a school that offers a bachelor's degree program in art therapy may seem like the ideal choice. While there are benefits of majoring in a specialized program of study like art therapy, including meeting graduate school prerequisites and building a strong academic foundation, students should expect to get a job as an art therapist upon earning their bachelor's degree. A master's degree is required to work in clinical practice, while the career options you have with a bachelor's degree alone include recreational therapist, recreation worker and assistant and technician roles in education and mental health counseling.
Why You Can't Be an Art Therapist With a Bachelor's Degree Only
If you don't take the time to thoroughly research the career of art therapist before enrolling in a bachelor's degree program in this field, you may be very disappointed when you graduate. With only an undergraduate degree, you're not qualified to be a practicing art therapist, according to the United States Bureau of Labor Statistics (BLS). A master's degree is the minimum level of education accepted for entry-level work in this field, the American Art Therapist Association reported. Every credential awarded by the Art Therapy Credentials Board – even the Provisional Registered Art Therapist designation – requires candidates to hold a master's degree.
In states that license art therapists, either as their own profession or generally as professional counselors and therapists, a master's degree is part of the licensing requirements.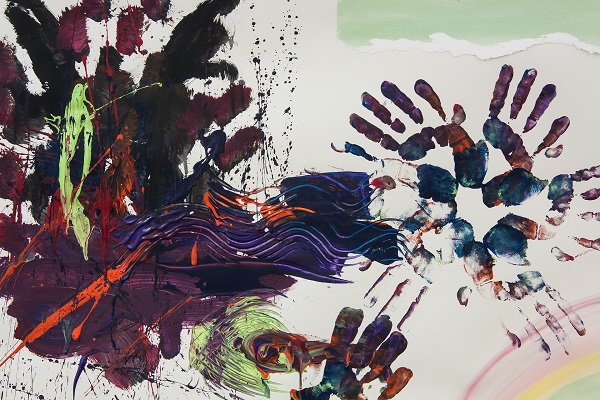 IMAGE SOURCE: Pixabay, public domain
Preparation for Graduate School
Due to these demanding education requirements, prospective art therapist students may prefer to think of their major as a pre-art therapy program. Just as a pre-medicine program would prepare you for further medical studies but not qualify you as a doctor and a pre-law major would prepare you for law school but not culminate in an attorney license, undergraduate art therapy programs provide only a foundation to build on, not professional competency.
Are you wondering whether a bachelor's degree in art therapy is worth it, since you have to go to graduate school anyway? It may help to consider your prerequisites and what you want out of your undergraduate education.
Master's degree programs in art therapy don't necessarily restrict admission only to art and psychology majors, but they typically do have some prerequisites that involve studio art courses and studies in psychology. Because a bachelor's degree in art therapy curriculum usually includes a hefty dose of art coursework in a variety of artistic media as well as numerous courses in psychology, this major will help you meet these requirements to get into a graduate school program. On the other hand, you can also meet these requirements through your elective and general education coursework while pursuing another major, such as liberal arts, communication or social work.
A pre-art therapy program of undergraduate study is comparable to earning a bachelor's degree in art with a minor in psychology.
Job Opportunities With Only an Undergraduate Degree
Although most students who major in art therapy as an undergraduate plan to go to grad school eventually, there are jobs you can hold with a bachelor's degree in art therapy as your highest level of education. Generally, these jobs are support roles in the fields of education, mental health and the helping professions, such as social work and counseling. Some of these positions, such as teacher's aide, childcare worker and mental health technician, don't require a college education at all. As a result, they often offer a comparatively low salary, more on par with jobs you could get without a degree than with ones that typically need a bachelor's degree.
Among the job roles graduates of a bachelor's degree program in art tend to find more fulfilling are positions like recreational therapist, activities director and recreational worker. These roles allow you to draw on your education in art and in guiding creative processes as you develop and oversee activities for groups that range from children at day camp to senior citizens in nursing homes. Artistic activities such as arts and crafts projects are just one type of activity you would be responsible for planning and carrying out in this position. You might also incorporate sports and athletic or fitness activities, card or board games or other forms of creative expression to develop programs your audience enjoys.
The biggest difference between recreation workers and recreational therapists is their reason for the work they do. While the primary goal of recreational workers is to get participants to have fun, recreational therapists utilize recreational activities as part of a treatment program to help patients who have some form of illness, injury or disability. Recreation workers fall into the category of personal care and service occupations, often don't require a college degree and earn a median wage of just $25,060, the BLS reported. Recreational therapists are healthcare professionals with responsibilities that include reviewing medical records and developing treatment plans. They typically do need a bachelor's degree and earn considerably more, with a median salary of $47,860, according to the BLS.
Recreational therapist is a much smaller occupation than recreation worker, accounting for just 19,800 jobs compared to 408,300 jobs in the United States.
Additional Resources
What Degree Should I Get to Become an Art Therapist?
Do I Need a Master's Degree to Become an Art Therapist?
Should I Earn a Post-Master's Certificate in Art Therapy?