For a career in art therapy, you need an advanced education. Yet, the more you examine your options, the more confusing choosing a graduate school program may become. A master's degree is the required education for an art therapist, according to the United States Bureau of Labor Statistics (BLS), and it's also the most common path into the field. Why, then, are post-master's certificate programs in art therapy becoming popular? Often, these programs serve a slightly different purpose than a traditional 60-credit master's degree program in art therapy because it is intended for a different audience of professionals who already hold a master's degree.
The Purpose of a Post-Master's Certificate
Not every art therapist starts out in this specialized niche of mental health services. The post-master's certificate in art therapy is a program designed for professionals who already work in counseling or therapy in some capacity. Because these professionals have already studied the theories and applications of psychology and counseling during their previous time in graduate school, they have already met some of the educational requirements art therapists must complete. The coursework in studio art and specialized art therapy topics fill in the gaps, allowing these mental health professionals to cultivate skills in the therapeutic use of art and qualify for professional credentials in the field without starting their education over.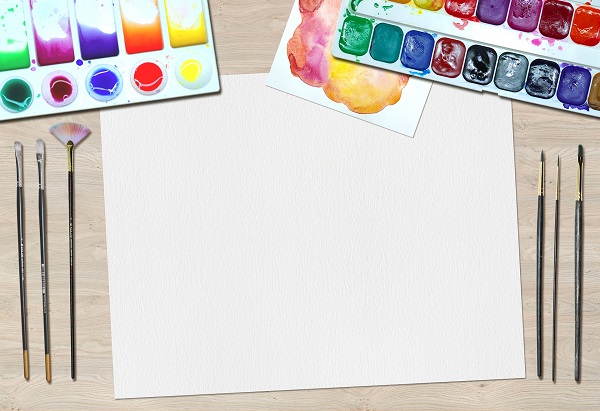 IMAGE SOURCE: Pixabay, public domain
The Art Therapy Credentials Board recognizes marriage and family therapy, general counseling, addictions counseling, social work, psychology, psychiatric nursing and psychiatry as related disciplines in which a master's degree can count toward a credential. If your master's degree is in another field of study, you may not have enough of a background in counseling, psychology and mental health treatment for a post-master's certificate program to be a good fit.
You may also need to meet studio art prerequisites to be admitted into a post-master's art therapy certificate program, since these programs may not include studio art courses.
Post-Master's Certificate Curricula
The curriculum of a post-master's certificate in art therapy program generally mirrors that of a master's degree program in the subject but strategically drops the coursework that professional counselors and therapists have already completed. As a result, the remaining required classwork heavily emphasizes specialized courses in art therapy. Students learn about art-based assessments as well as the methods, theories and applications used in art therapy. Some courses, such as cultural and social diversity, professional practice, group process and treatment of children and adolescents, will seem familiar. Students likely took courses in these subjects previously, but this time, they will be studying them from the new perspective of an art therapist.
Many certificate programs also include studies in the history and development of the field. Often, students also choose one or more electives from topics such as the use of art therapy in treating trauma as well as general counseling subjects including grief, crisis counseling and substance abuse counseling. Besides your coursework, you will also have to complete hundreds of hours of required internship experiences to graduate.
Although master's degree programs in art therapy often require 60 credits to graduate, post-master's certificate programs that build off of what you have already learned may take closer to 36 credits – slashing the amount of work needed almost in half.
Practicing Art Therapy Without an Art Therapy Degree
Nearly one-quarter of all art therapists report having a post-master's certificate. That means that many of the professionals holding job titles like art psychotherapist and even Registered Art Therapist or Board Certified Art Therapist never actually earned a degree in art therapy specifically. Instead, they discovered a need for a deeper understanding of the creative process as a therapeutic intervention in the course of their professional practice in counseling.
You don't need a special degree or credential to encourage clients to incorporate art into their healing process or their efforts for personal growth. However, art therapists do so much more, developing specific activities as part of a treatment plan, guiding clients through the creative process and helping them gain insights and understanding of symbolism as it pertains to the art-making process. Counselors who are seriously interested in making more extensive use of art as a therapeutic tool can really benefit from studying it further, and a certificate program often offers the knowledge they need most to get started utilizing creative expression in their practices.
Many counselors who go on to earn an art therapy post-master's certificate don't make a complete career change. Rather, they may hold a job title such as Art Therapist/Licensed Professional Counselor, in which they practice both art-focused and traditional therapy.
Additional Resources
What Degree Should I Get to Become an Art Therapist?
What Can I Do With a Bachelor's Degree in Art Therapy?
Do I Need a Master's Degree to Become an Art Therapist?