As you explore career options in the areas of psychology and the social and natural sciences, one unexpected profession you may encounter is in the area of applied behavior analysis. This field focuses on applying the principles of behavior analysis, the scientific study of how factors in the environment influence behavior, to real-world situations. There are many fields of clinical practice which employ the techniques of applied behavior analysis to change problem behavior and improve individuals' lives. If you're drawn to work in this intriguing field, you're in luck. The discipline is growing and offers career opportunities for candidates at every level of education, from those with only a high school diploma to those with a doctorate.
Applied Behavior Analysis in Clinical Practice
The field of psychology, the study of thought and behavior, is fairly well-known. Behavior analysis is a somewhat less recognized discipline that focuses on behavior as a phenomenon that is influenced by variables in an individual's environment. By understanding how these factors affect behavior, manipulating those variables and using intervention strategies, professionals working in behavior analysis can guide and reinforce positive behaviors while reducing unwanted behaviors. Although there is an important research side to the field of behavior analyst, much of the focus of the field is on clinical interventions and outcomes, which is why the term "applied behavior analysis" (ABA) is used so often in this field. The end goal of applied behavior analysis interventions is to improve clients' lives, the Behavior Analyst Certification Board reported.
ABA principles can be applied to many fields, including the treatment of developmental disorders, substance abuse, and lifestyle factors that affect chronic medical conditions. ABA is most famous for its applications related to treating autism spectrum disorder.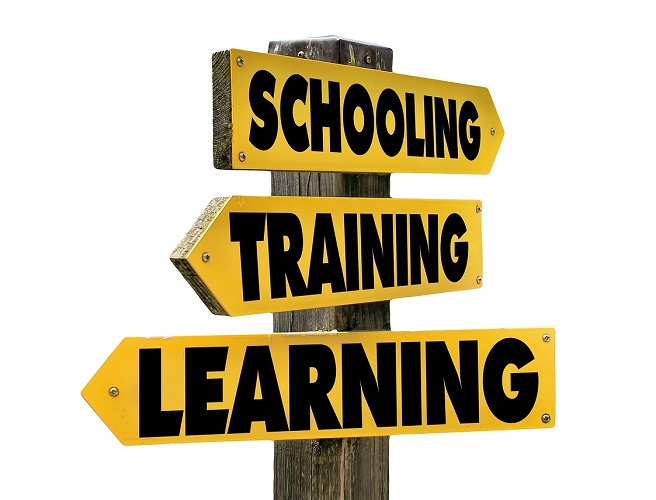 IMAGE SOURCE: Pixabay, public domain
Careers in Behavior Analysis
Credentialed professionals who practice behavior analysis are called Board Certified Behavior Analysts (BCBAs). They handle the full responsibilities of the field, from conducting assessments through administering interviews and questionnaires to designing and adjusting the intervention plans and programs used to treat an individual's harmful behavior. As fully educated and credentialed practitioners, BCBAs can practice independently and don't require supervision. The average annual salary for behavior analysts is around $57,354, The Houston Chronicle reported, although wages in the range of $70,000 to $80,000 are not out of the realm of possibility for those with experience who move into leadership roles. If you want to acquire board certification as a behavior analyst, you will need a minimum of a master's degree.
For candidates without a graduate school education, the Board Certified Assistant Behavior Analyst (BCaBA) credential is an option. BCaBAs perform many of the same functions as BCBAs, but they aren't authorized to practice independently. Instead, they work under the supervision of a BCBA. PayScale reports an average annual salary of $43,364 for this career path. Although a bachelor's degree in any subject meets the degree requirements for certification, you need to complete approved coursework to become a BCaBA. This coursework can be taken at either the undergraduate or graduate level, but only BCaBA coursework taken at the graduate level can later be applied toward meeting BCBA certification requirements.
It's possible to begin your career in applied behavior analysis even without a college degree. The Behavior Analyst Certification Board also awards a credential called Registered Behavior Technician (RBT). High school graduates ages 18 and older can pursue this designation once they complete 40 hours of training in behavior analysis. The job duties of RBTs are more limited in scope compared to those of BCBAs and BCaBAs, with the primary difference being that behavior technicians focus on implementing intervention plans rather than developing them. For Registered Behavior Technicians, PayScale reports an average salary of $33,507.
A common question is where the front-line ABA therapists, the ones whose primary job is to provide direct ABA therapy service, fit into the field. Although BCBAs can implement interventions themselves, they usually don't do this work, which can be as intensive as 20 to 40 hours of direct service per week with a single client. Instead, they supervise trained therapists, who often hold either a bachelor's degree or a master's degree and may also have the BCaBA credential. PayScale reports an average wage of $34,961 for applied behavior analyst therapists.
Behavior analysts with a doctoral degree hold the designation BCBA-D.
Additional Resources
What Does a Behavior Analyst Do?
What Kind of Fields Can Use a Behavior Analyst?
What Is the Difference Between Careers in Behavior Analysis and Psychology?