Marriage and family therapists (MFTs) provide counseling services and assistance to couples and families facing challenges that range from relationship problems and stressful life events to traumas, losses and mental health disorders. Thousands of marriage and family therapists work for themselves in private practice settings. Self-employment ranks as one of the largest fields of employment for this workforce, but finding success in private practice isn't always easy. The path to profitable self-employment includes not only licensure as a marriage and family therapist but also the development and implementation of a business plan, and self-employed MFTs have other challenges to contend with that their colleagues working in established organizations won't face.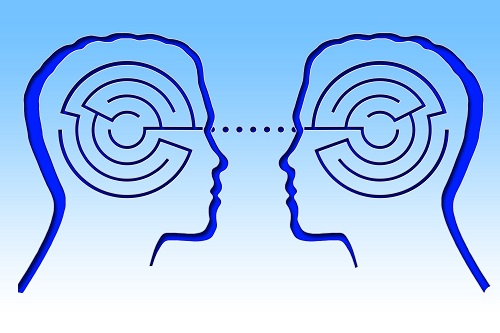 IMAGE SOURCE: Pixabay, public domain
Self-Employment for Marriage and Family Therapists
Eight percent of marriage and family therapists in the United States are self-employed, according to the Bureau of Labor Statistics (BLS), which makes self-employment the fifth-largest industry of employment for this occupation. Yet, because marriage and family therapist is a small occupation that accounts for just 41,500 workers, the number of self-employed MFTs is around 3,320.
Self-employed marriage and family therapists start their own private practices. Because MFT encompasses individual therapy from a family-centered approach as well as couples and family therapy, it's not only marital counseling that you can offer in a private practice. Self-employed marriage and family therapists counsel individuals as well as couples and family groups, but unlike counselors from other approaches, they place more emphasis on family dynamics and roles and the impact of family on mental health concerns.
For all marriage and family therapists, time spent directly with clients represents only part of the work, with some time devoted to recording patient notes and progress. Self-employed MFTs have more responsibilities regarding billing, business administration and marketing.
The Path to Private Practice
All marriage and family therapists, not just those in private practice, must be licensed, according to the BLS. MFTs planning for self-employment follow the same path to licensure as MFTs in other employment settings, including completing an accredited master's degree program and a post-graduate supervised internship or residency.
Beyond the license, much of getting started in private practice is about business planning. You will need to plan for your initial business expenses, which will likely include office space and basic furnishings, utilities, a phone line, a website and marketing efforts to begin attracting clients. It can take time to get a private practice up and running, especially with a full caseload. Many counselors, including MFTs, start working in private practice part-time as a secondary job before making it a full-time career.
There is a lot to know about working in private practice as a marriage and family counselor. You will most likely have to spend more of your time on tasks outside of direct client service than you do in other work settings. Contracting with behavioral health insurance companies, handling billing and overseeing the administrative functions like scheduling will all fall on you, unless you choose to hire personnel to take on these tasks.
The road to self-employment can be bumpy, but there are resources to help. In fact, some of the Continuing Education courses available – of which MFTs must complete enough credits to maintain a license – focus on guiding MFTs in establishing private practices.
What MFTs Need to Know About Life in Private Practice
There are other factors to think about when contemplating self-employment, as well, Psych Central reported. Taxes are higher on self-employed workers than on workers employed by organizations, which can reduce your income. While salaried marriage and family counselors might not see a loss in earnings just because clients have canceled or left the practice, self-employed therapists aren't as insulated from the financial losses.
It's important for traditionally employed marriage and family therapists to stay abreast of prompt billing and client notes, but this work is particularly crucial for MFTs in private practice, who won't get paid otherwise. Although the flexibility of self-employment is one of its benefits, it also can make it difficult for marriage and family therapists who work in private practice to set and maintain firm boundaries that allow for a positive work-life balance and the necessary time for self-care.
Of course, there is a lot to love about working for yourself as a marriage and family therapist, as well. Self-employed MFTs enjoy the freedom of having control over their workload, areas of focus, schedule and other aspects of their day-to-day work.
Additional Resources
What Is the Fastest School for a Marriage and Family Therapy Degree?
What Classes Will I Take for a Degree in Marriage and Family Therapy?
What Is the Salary Potential for Someone With a Marriage and Family Therapy Degree?
What Is the Difference Between a Marriage and Family Therapy Degree and a School Counseling Degree?
How Do I Prepare for Marriage and Family Therapy Degree While in High School?