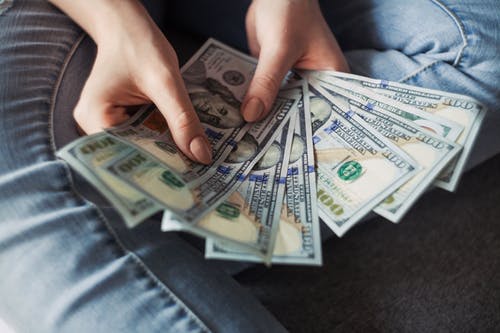 Individuals who are technology-minded with an interest in fixing computers and making them run better often wonder what the typical starting salary is for a tech support specialist. Wages for tech support specialists can vary by many factors, including education, training, work experience, location and even employer. Tech support specialists collaborate with other professionals to determine an organization's technology needs; they then develop a solution to meet the company's needs. The typical starting salary for a tech support specialist is about $40,000, but salaries can fluctuate.
DegreeQuery.com is an advertising-supported site. Featured or trusted partner programs and all school search, finder, or match results are for schools that compensate us. This compensation does not influence our school rankings, resource guides, or other editorially-independent information published on this site.
What is a Tech Support Specialist?
Also known as a computer support specialist, a tech support specialist is a trained professional who provides assistance and help to organizations and computer users. They may offer help to computer users or provide support to computer networks. Tech support specialists initiate an organization's disaster recovery plan and perform backup files for the company. They may provide their services in person, through email or over the phone. Their duties include:
Testing and analyzing current network systems
Talking with clients to determine where the issues are
Providing maintenance to keep the network systems operating efficiently
Troubleshooting internet systems, wide area networks and local area networks
Maintaining the entire computer system and running routine reports
Training users on computers, computer software and applications
Set up computer systems and computer hardware and equipment
How to Become a Tech Support Specialist
Becoming a tech support specialist can be obtained through several career paths. While one individual may complete postsecondary courses or earn an associate's degree, others may earn a bachelor's degree. Although this career may not necessarily require a degree, the candidate should possess a high level of computer knowledge. The education requirement for tech support specialists depends a lot on the employer. Regardless of whether the individual has a degree or not, he or she must complete continuing education courses to be able to keep up with the constantly changing technology.
Tech support specialists may also obtain certifications from various vendors. Certification may or may not be required by an employer. The certifications may be offered through software companies when the specialists use their products, such as Microsoft, Cisco, CompTIA and Linux to name a few. Tech support specialists may also advance their education and become software developers, computer systems administrators or computer support managers.
Wages for Tech Support Specialists
Tech support specialists have the potential to earn very high wages once they've obtained work experience. PayScale indicates that the average annual wage for tech support specialists was $50,890 as of December 2019. They also have the potential to earn additional wages of $2,000 to $3,500 or more through commissions and bonuses. These additional wages will depend on the company in which the tech support specialist works.
According to PayScale, wages can range from $35,000 to $79,000. The typical starting wage for an entry-level tech support specialist is about $43,000. Wages can increase as the specialist obtains work experience. Average wages with work experience include:
1 to 4 years experience – $46,000
5 to 9 years experience – $52,000
10 to 19 years experience – $59,000
20 years or more experience – $69,000
Here are the states where tech support specialists earned the highest wages according to a 2018 report by the U.S. Bureau of Labor Statistics.
District of Columbia – $88,700
New Jersey – $84,890
Massachusetts – $84230
Washington – $81,270
Connecticut – $79,880
States where computer support specialists earned the lowest annual wages in 2018 are as follows.
Arkansas – $46,170
South Dakota – $48,080
Idaho – $50,020
Kansas – $50,690
Vermont – $51,570
Career Opportunities for a Tech Support Specialist
Tech support specialists may choose to spend their careers working as tech support specialists or may choose to branch out into another area of work once they've obtained work experience. Here are some possible career choices for tech support specialists:
Computer programmer
Computer and information systems manager
Customer service representative
Computer network architect
Information security analyst
Computer systems analyst
Database administrator
Web developer
Network and computer systems administrator
Choosing to work as a tech support specialist may involve more than just looking for a high wage career. Most tech support specialists enjoy working on computers and also enjoy keeping up with the latest technology. When they can find a company that offers a good starting salary for a tech support specialist, they're often on their way to a lucrative and rewarding career doing what they love.
Related Resources:
What Is the Benefit of a Degree in Cybersecurity vs. Network Security?
Is There a Difference Between Tech Support and Customer Support?
Do Many Companies Allow Their Programmers to Work Remotely?
What Is the Benefit of a Degree in Cybersecurity vs. Network Security?
What Degree Do I Need to Be an Information Technology Specialist?