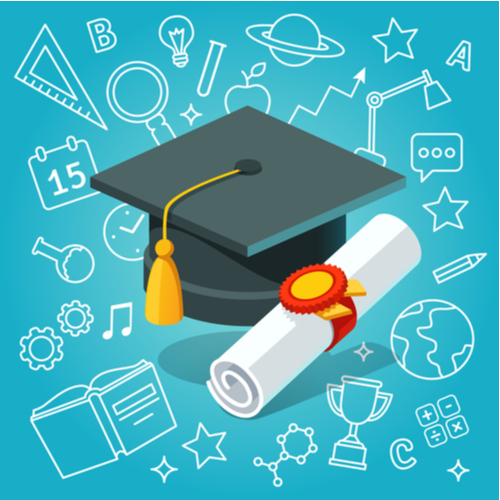 Computer systems analysts are professionals who are highly educated in computer systems and what they need to run efficiently. Many people interested in this career wonder if they need to have a master's degree to become a computer systems analyst. With the entire knowledge and technical skills computer systems analysts possess, it's easy to believe that they would have the highest degree level possible. While some computer systems analysts do have master's degrees, it's still possible to have this career with a bachelor's degree.
Educational Requirements
The U.S. Bureau of Labor Statistics (BLS) indicates that computer systems analysts should have at least a bachelor's degree. The bachelor's degree may be in information science or computer science. Some organizations will also hire a computer systems analyst with a liberal arts or business degree if the candidate has skills or experience in computer programming or information technology.
With the increasing effect cloud computing has on businesses today, many aspiring computer systems analysts find a bachelor's in management information systems to be a good educational choice. At the very least, the major should be in a computer-related field. Because analysts are very involved with the business side of things, it's beneficial for the analyst to take as many business courses as possible.
What About a Master's Degree?
Although a bachelor's degree is generally the most common degree for computer systems analysts, some employers prefer or require their analysts to have a master's degree. Even if it's not required, some candidates choose to earn a master's degree to better their career opportunities. Two popular paths towards this career are the master's degree in business administration with a concentration in information systems or a master's degree in computer science.
Both of these degree programs prepare students for careers as computer systems analysts. Analysts with a master's degree may choose to work in research or academia. Their extensive education and training also qualify them for promotions to positions like chief technology officers or IT directors. Here are some possible graduate degree programs for aspiring computer systems analysts.
Master of Business Administration in Information Technology
Master of Science in Cyber Security
Master of Science in Software Development
Master of Science in Computer Science
What Do Computer Systems Analysts Do?
Computer systems analysts are often referred to as the brains behind an organization's computer system because they're the professionals in charge of ensuring the system works efficiently and effectively. They also take care of the security side of things by installing and monitoring security software. Computer systems analysts analyze the company's current computer system and make recommendations on what the system needs to increase efficiency and productivity, decrease expenses and meet their many business goals.
The analysts may also design and code computer system updates and work with other members of the IT system. Their duties may include:
Monitoring the computer's performance
Running cost-benefit analyses
Researching and implementing new technologies
Developing and designing new computer systems
Troubleshooting problems before and after implementation
Collaborating with management and members of the IT team
Educating users on the computer system
Career Outlook
According to a May 2018 report by the BLS, computer systems analysts are in demand and will continue to be in demand in the foreseeable future. These professionals are expected to see job growth of nine percent during the 2018-2028 decade. The increasing reliance organizations have on information technology is the biggest factor in positive growth.
Computer systems analysts' wages ranged from $54,360 to $142,220 in 2018. Various factors can affect wage potential, including education, years of experience in this field, employer, industry and location. The average annual wage was $93,610. Computer systems analysts who have a master's degree often have higher-level positions and have the potential to earn higher wages.
When given the choice, more people choose to earn a bachelor's degree than a master's degree because it's less money and less time spent in college. The sooner a student is out of college, the sooner he or she can join the workforce. However, many candidates interested in this career choose to earn a master's degree because of the potential of more career options, better pay and the pride in possessing a graduate degree.
Related Resource: What Can I Do With a Computer Science Degree?