Many master's in journalism degree programs require students to submit a document known as a statement of purpose. Even though it isn't difficult to understand what this document is – a chance for you to state your purpose for applying to graduate school – many prospective students do find it difficult to figure out what to write. Generally, your statement of purpose should encompass topics like your professional goals in journalism, your educational and professional background and your interests in graduate school. It should also give admissions personnel a glimpse of your skills as a writer and storyteller.
Your Professional Goals
If accepted into your intended journalism program, what will you do with your education? Graduate school faculty work hard to help students reach their full potential as journalists, so before you're admitted, you need to show that you have plans to use what you learn in your classes. Your professional goals should be an important part of your statement of purpose.
What professional goals will a master's in journalism degree help you attain? Do you long to bring to light injustices and wrongdoing through investigative exposés that make a difference in the real world? Are you an established journalist who aims to leverage a master's degree to rise to upper management roles like managing editor?
Journalists can work in many different environments and specializations. If applicable, you should include specifics like these details in the goals you express in your statement of purpose.
Your Background
Whether you have a lot of journalism experience or no professional journalism experience, your statement of purpose is your opportunity to talk about your background. If you are an established journalist, you might expand upon your accomplishments in the newsroom. For example, you might note any stories that won awards, garnered significant attention or praise or were important in other ways. You might talk about the different publications you worked for and beats you covered, as well as any promotions or career advancements you made.
If you are new to the field of journalism, it's still important to talk about your background in your statement of purpose – especially if you plan to draw from that non-journalism background as a reporter. To get a master's degree in journalism, you need to have a bachelor's degree of some kind. You might devote some of your statement of purpose to discussing what your undergraduate major was and how this program has prepared you for graduate study and a career in journalism.
If relevant, you might explain how your professional experience in areas outside of journalism or other areas of knowledge can be applied to a career as a reporter.
Your Interests in Graduate School
Another thing your statement of purpose should contain is information about your interests in graduate school. As you pursue your master's degree, you will have an opportunity to cultivate new skills and delve deeper into areas of academic and professional interest. In your statement of purpose, you might talk about specific skills you want to learn or flesh out and about areas of specialization you hope to explore. Of course, your statement of purpose for a graduate school program should align with that specific program to which you're applying.
Using your statement of purpose to discuss an interest in an area of specialization that the school doesn't offer or emphasize may suggest to admissions personnel that you aren't really a good fit for the program.
Your Writing Skills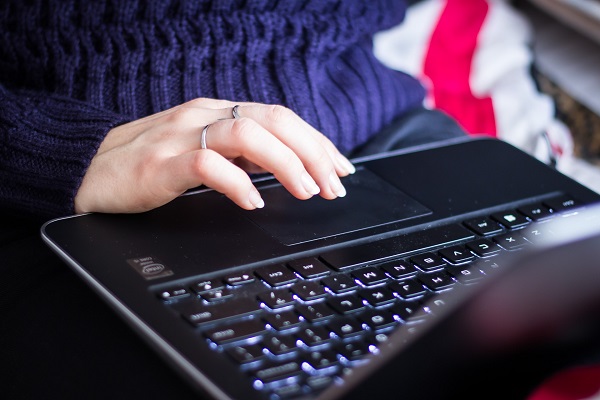 IMAGE SOURCE: Pixabay, public domain
A statement of purpose is typically a short text. You may be limited to 1,000 words or, at some schools, even 500 words. Covering so much ground in such a short word count is difficult to do. However, journalists routinely have to stick to tight word count limits as they work to tell complex stories. In particular, print journalists have little leeway in word count limits because their stories must fit in the allotted space in a newspaper or magazine.
How skillfully you manage and share this information about your suitability for the master's degree program informs admissions personnel's impressions of your writing skills. Are the stories and anecdotes you share fleshed out enough to have meaning without babbling on unnecessarily? Are the examples you gave detailed and specific enough to make your points, or are they too vague to be effective? Do you transition smoothly from point to point, or is your essay jarring and difficult to read? Your statement of purpose is important enough that it is worth revising, even multiple times, until you feel that it reflects your best writing skills.
The statement of purpose isn't your only chance to showcase your writing skills, which you will do with your portfolio or your work samples. However, you should still treat this application requirement as an important test of your writing abilities.
Related Resources: 
Am I Better Off Getting Letters of Recommendation About My Ability to Write or About Potentially Being a Journalist?
What Kind of Examples Are Best When I Submit Work Samples for a Master's in Journalism Program?
Am I Likely to Be Accepted Into a Journalism Master's Program If My Undergrad Degree Is in Another Field?
For Further Reading: