Graduate school is challenging, but some ambitious students wonder if they could pursue two master's degrees simultaneously: one in journalism and one in another subject, like public relations. It's certainly possible to pursue two master's degrees at once. Students who aim to do so might be better off searching for a graduate school that offers dual degree programs as a collaboration between different academic departments and schools rather than separately applying to multiple programs. While public relations is one option, journalism students can seek a second master's degree in any number of other subjects, too.
DegreeQuery.com is an advertising-supported site. Featured or trusted partner programs and all school search, finder, or match results are for schools that compensate us. This compensation does not influence our school rankings, resource guides, or other editorially-independent information published on this site.
Earning Dual Degrees in Graduate School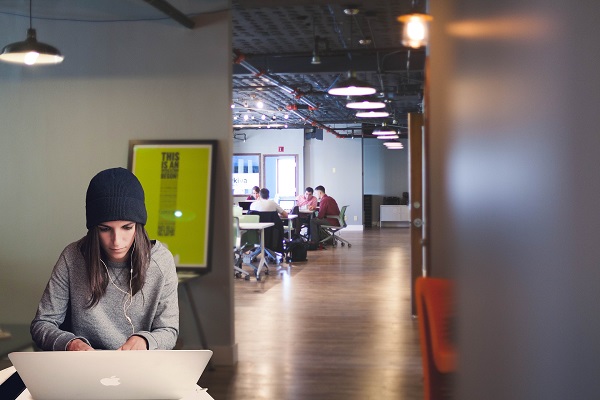 IMAGE SOURCE: Pixabay, public domain
The process of earning dual degrees in graduate school is easy enough to understand, even if it isn't easy to do. Schools that offer joint master's degree programs admit students into both programs. The graduate student completes two sets of degree requirements, often structured so that at least some of your coursework counts toward both degrees. Typically, the student takes classes in both topics during the same timeframe and graduates with both master's degrees simultaneously.
In certain situations, the non-journalism graduate degree you're seeking may not be a master's degree. For example, if studying both journalism and medicine, you might start your journalism studies two years into medical school and ultimately graduate with a doctorate in medicine.
Your non-journalism degree can be as specific as meteorology and graphic information technology or as general and interdisciplinary as sustainability.
Studies in Public Relations and Beyond
Public relations is a field that shares a lot of overlap with journalism, so it makes sense if this is the first topic of study that comes to mind for prospective graduate students of journalism. After all, public relations specialists pitch stories about their clients or companies to reporters, editors and other journalists to achieve media coverage. Journalists often work with public relations specialists. Building a rapport is beneficial for both parties, since the reporter gets the "scoop" on a breaking story and the PR professional gets the publicity their client is seeking.
However, the commonalities that connect journalism and public relations are so strong that some students may find that it's better not to earn a master's degree in both of these topics. Earning a complete master's degree in each program, rather than just taking a few courses in the topic outside of your major, could actually be redundant. While you can and should consider studying public relations specifically to work in a PR role, the United States Bureau of Labor Statistics (BLS) reported that a journalism degree can also be sufficient for starting this career path. In other words, you can use your journalism master's degree to pursue either a journalism career or a public relations career, even if you don't earn a second master's degree.
Instead, you might be better off exploring graduate programs that have less in common with journalism. For example, some journalism graduate schools offer dual degree options in fields like computer science, international public affairs, law, business and religion. You might combine graduate-level journalism studies with a focus on specific places and cultures, like Latin American studies or Middle Eastern and North African studies, or with bilingual journalism.
The downside of earning two very different master's degrees is that you may have to take more graduate coursework overall, since you may not have many classes that count toward both degrees. However, the impact on your career opportunities will be bigger.
Why Earn a Dual Degree as a Graduate Student?
There are multiple benefits of acquiring a graduate-level education in not just one subject but two. For one thing, it allows you to keep your career options open. With a background in two distinct fields, you're eligible for consideration for a much greater number of potential careers. Even if you prefer one field over the other, having a fallback plan in place can be reassuring, especially in tough economic times.
The job outlook for journalists, reporters and correspondents isn't particularly favorable, with the BLS expecting opportunities in these professions to decrease by 11 percent between 2019 and 2029. Staking your future on a career path where sharp declines are anticipated may seem risky, especially when you're spending the money to go to graduate school. A dual degree path that allows you to broaden your opportunities without spending a lot more money can seem especially worthwhile in light of this bleak news about the journalism industry.
Instead of viewing a graduate education in two subjects as an either-or decision, you can also look at the intersection between those topics. The field of journalism encompasses storytelling of news that pertains to all topic areas. Whatever second graduate degree you choose, the knowledge you have of that field can help make you a better journalist, particularly when writing about that topic.
Not all reporter jobs specify a certain focus or specialization, but many do, including job titles like education reporter, criminal justice equality reporter, public safety reporter, business reporter and political reporter.
Additional Resources
Can I Get as Much Out of an Online Degree in Journalism as I Can From a Classroom-Based Degree?
Are There Different Areas to Study in a Master's in Journalism?
Am I Likely to Be Accepted Into a Journalism Master's Program If My Undergrad Degree Is in Another Field?