Online programs of study are more widely available than ever before, a fact which has many prospective graduate students seriously considering a distance learning path. However, wise students know that there are tradeoffs to every alternative, and they might wonder whether they will get as much out of an online graduate program – academically, professionally and personally – as a traditional program. There are differences between online and on-campus master's in journalism programs, but one isn't necessarily better than the other.
DegreeQuery.com is an advertising-supported site. Featured or trusted partner programs and all school search, finder, or match results are for schools that compensate us. This compensation does not influence our school rankings, resource guides, or other editorially-independent information published on this site.
Earning the Same Degree Online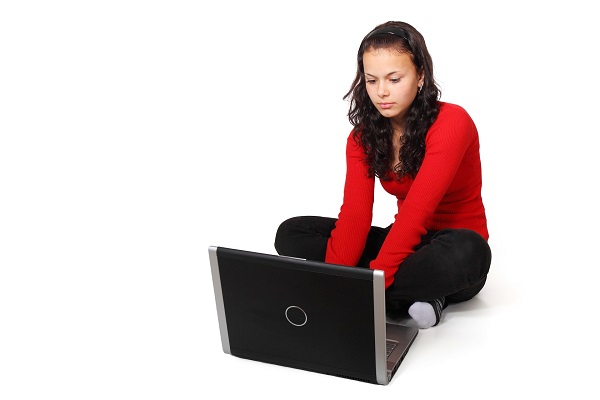 IMAGE SOURCE: Pixabay, public domain
Whether you choose to study journalism on campus or online, pursuing a master's degree in this subject will allow you to develop advanced skills and, if desired, knowledge of an area of specialization. Many online graduate degree programs cover the same coursework as traditional classroom-based programs, and they are often taught by the same faculty.
Both online and classroom-based graduate students of journalism typically take classes in research and investigation, writing and storytelling in other media, communication practices and laws and ethics in journalism, according to U.S. News & World Report. Core courses in an online master's in journalism program might include media research and analysis, news writing and reporting, feature writing, specialty reporting, multimedia reporting, civic journalism, technology tools for journalism and media law and ethics. You might also be able to choose electives to customize your online journalism degree program.
Some students want to earn a master's degree as fast as possible. Others want to complete their coursework in more manageable chunks. Online master's programs may offer flexibility to graduate in one year, one and a half years, two years, or a longer timeframe.
What You Miss With Online Learning
What about the graduate school "experience"? It's true that students sometimes report a different level of camaraderie with their peers when studying online rather than in person. Further, online students might not have the same classroom-based and extracurricular opportunities as students who set foot on campus regularly.
This doesn't mean that choosing online learning means resigning yourself to an isolated, hands-off educational experience. You might just need to put in a little more of a focused effort to make professional networking contacts and get involved on campus. For example, you might need to search for, or coordinate, online meetup opportunities with fellow online students and alumni.
Participating in a school newspaper can be difficult if you're studying online from hundreds of miles away. You won't just happen across a meeting while strolling through the student center one afternoon. However, college newspapers that have a long history of print editions are increasingly adding digital editions.
If you don't have a lot of journalism experience as an entering graduate student and you need experience as a reporter or editor of a school newspaper for your resumé, find out whether the school newspaper has space for contributors from the online program. Don't be afraid to ask what other extracurricular opportunities would be available to you as an online student.
Some journalism schools boast a full-service television and multimedia facility on campus that students use to develop a range of skills and learn new technologies. If you're studying strictly online, this selling point may, unfortunately, not be available to you.
The Benefits of Online Learning
Not every graduate student of journalism is looking for extracurricular opportunities. One of the biggest advantages of learning online is that it opens up a graduate education to working professionals in the field. If you're already an established journalist, continuing to work your beat and add high-quality stories to your portfolio and your professional reputation may be a lot more important than contributing unpaid stories to a college newspaper.
Online journalism degrees tend to attract students with experience in the field and multiple obligations going on, including an established career and family or personal responsibilities. These students may be looking to get something different out of graduate school than career changers and students who are fresh out of an undergraduate degree program.
A traditional, full-time on-campus master's degree program might interrupt your career. If your school isn't close to the area where you have built your professional reputation as a journalist, going back to school might mean uprooting your life. Studying online allows you to keep moving up in the field of journalism and stay relevant in your geographical area and your specialization because you can complete your coursework on your own time, from anywhere.
Some areas of the journalism field, like digital journalism, lend themselves particularly well to online study. Programs that focus on digital journalism are more likely to emphasize aspects of a modern reporter's work specific to online channels, like coding skills, multimedia storytelling and social media.
Prospective students who are comfortable working in digital journalism are likely to do well with online learning, as well, in part because they are likely to be tech-savvy enough to solve technical issues that arise.
Additional Resources
Is It Possible to Get a Master's in Journalism as Well as Another Subject, Such as Public Relations, at the Same Time?
Am I Likely to Be Accepted Into a Journalism Master's Program If My Undergrad Degree Is in Another Field?
What Counts as Journalism Experience for Graduate School Admissions?