Although a Master of Business Administration (MBA) is one of the highest-paying master's degrees, it's not the only graduate degree option to consider. If you find that you gravitate toward the analytical side of the business world, a Master of Science (MS) degree in the field of business analytics may be of interest. Graduate students interested in business analytics can earn either an MBA or an MS degree, but they need to choose wisely. Some differences between MBA and M.S. in business analytics degrees include their distinct curricula and the type of student background expected.
A Curriculum That Emphasizes Breadth Vs. Depth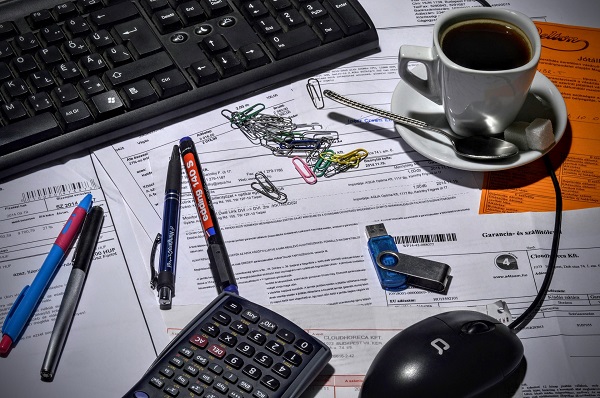 IMAGE SOURCE: Pixabay, public domain
Featured Programs
The biggest question to answer when comparing the MBA and MS degrees in business analytics is whether you want to focus more on building general business knowledge or gaining specific knowledge of data analysis.
The MBA is known for the breadth of its curriculum. Students would take a sequence of courses in business analytics to round out their graduate studies in areas of business that include management, marketing, business strategy, human resources and finance. If the versatility of your degree in the business world is important to you, then an MBA might be a better fit. You could use your business analytics coursework to work in this area, but you also have enough knowledge of other business subjects to find work in other functions and capacities.
If you're committed to the field of data analysis and are more interested in developing deeper knowledge in this specific area, the MS is a better option. Most of your coursework in an MS in business analytics program is in data analysis and related technical areas rather than general business topics.
Students in an MS in business analytics program may take some courses that focus on more general business areas, such as management, business fundamentals for analytics professionals and business communication for analytical decision-making. However, their curriculum is opposite of what you would find in an MBA program, which devotes a greater share of the curriculum to core business studies and only a small portion of it to specialized business analytics coursework.
In MBA programs, business analytics is a concentration or specialization track within the business administration curriculum. Business analytics is not the full focus of your MBA degree, as it would be in an MS program.
A Focus on Practical Skills or a More Comprehensive Approach
Business analytics students in MBA and MS programs typically have different interests in the field. MBA students tend to look at data analytics as the means to an end: making strategic business decisions based on data. As such, they're more interested in practical skills in data analysis and their business applications. On the other hand, MS students tend to be data analysis professionals first and business professionals second. They are typically interested in the theoretical concepts underlying the field of business analytics as well as the practical applications of these concepts, so their curriculum tends to be more comprehensive.
In an MBA program in business analytics, you will probably study data management and data mining, as well as applications of data analysis to different areas of business. These courses usually revolve around developing practical skills, not learning the theories of data analysis.
The topics you cover in an MS program in business analytics are likely to encompass data management, software engineering, programming in languages like R and Python and the methodologies of machine learning and optimization. Some of the more data-heavy and math-heavy classes you might find in a Master of Science program include probability and statistics, statistical foundations of business analytics, machine learning fundamentals, optimization for prescriptive analytics and data management, exploration and visualization. What ties these studies to the field of business is coursework in the applications of analytics in finance, supply chain management and marketing.
With your MS in business analytics degree, you're prepared to advance to a role like senior business analyst at a data analytics company. An MBA degree in the same subject is more likely to prepare you for a consulting role in business in fields like analytical marketing or financial data analysis.
A Program for Students With a Business Background or a Technical Background
When you're asking which degree option is better, you need to take into account your own skills, strengths and background. These factors are particularly important because, despite the similar names, MBA and MS degrees in business analytics generally cater to students with different backgrounds. MBA students are usually business professionals who want to develop new skills in business analytics as well as advancing their knowledge of other areas of business. Students in an MS program in business analytics are more likely to have a technical background.
This doesn't mean that business students can never get into an MS program and those with technical skills can't pursue an MBA. It does, however, speak to the foundation you will need to succeed in these programs. Formal admissions requirements might be different between MBA and MS programs.
Additional Resources
What Is the Difference Between an MBA and a Business Master's?