To earn your master's in human resources, one of the highest-paying master's degrees, you'll need to complete at least 30 credit hours – and possibly as many as 54 credit hours – of graduate study. Your coursework will generally consist of high-level core and foundation classes in human resources management, coursework in electives and concentration areas and a capstone course or experience that pulls together everything you have learned.
Graduate-Level Core Studies in Human Resources Management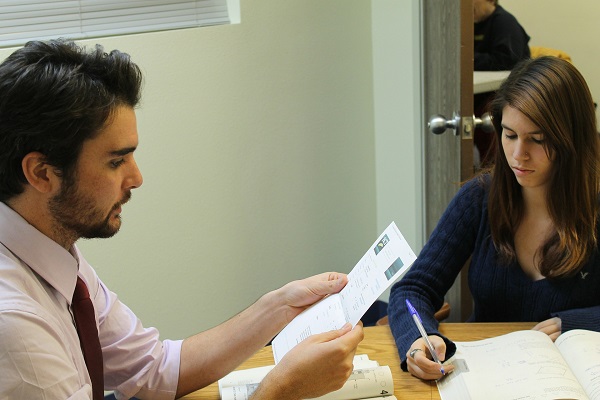 IMAGE SOURCE: Pixabay, public domain
All master's degree programs in human resources management will include some core and foundational coursework in graduate-level studies in human resources management. How much of your curriculum these courses will account for depends on the specific school and program you choose. Some master's in human resources management programs require only a few specified core and foundation courses and devote much of the curriculum to elective coursework. In other HR master's degree programs, you may choose only a couple of electives, and most of your curriculum is predetermined for you.
Some of the core and foundational coursework you might take in a master's degree program in human resources revolves around strategy, decision-making and the management of talent, risk and organizations. Human resources graduate students might learn about strategic management of human resources and how it fits into the broader business strategy. Coursework in making financial decisions and other data-based decisions in human resources may also have a place in your curriculum. Part of both strategizing and decision-making is being able to measure and make sense of data in HR. To facilitate this competency, students in a master's degree program might take a class in human resource metrics or human capital and talent analytics.
Human resources managers supervise HR specialists and support staff, according to the United States Bureau of Labor Statistics, but the performance of these personnel isn't all they manage. It may come as no surprise that many of a graduate HR student's courses focus on management in some capacity. The curriculum of many master's in HR programs involves taking a graduate-level course on the foundations of human resources management that delves deeper than an undergraduate class would.
Students in these programs may also learn the theories and practices of managing organizations, managing workforce flow, managing risk, managing talent through the employee lifecycle and managing the rewards systems used to compensate and incentivize workers. Throughout their coursework, students of HR management graduate programs learn how to develop human capital and put together teams of workers.
Courses in HR employment law and ethical leadership are part of many master's programs in this field. Some programs emphasize the economics of labor markets, while others focus on cultivating interpersonal relations skills or knowledge of research methodology.
Electives and Concentrations in HR Management
Your elective courses, or the courses that you get to choose, are the ones that give you an opportunity to customize your education. You might select a grouping of electives that allows you to pursue a formal academic track or concentration or simply pick and choose the classes that appeal to your professional interests and strengths. If you would love to work in a specialized area of HR management, such as compensation and benefits, then you might choose classes in executive compensation, employee benefits and total rewards. If the data aspects of HR appeal to you, classes in human resources analytics and HR information systems could prove useful.
You might complete a series of courses in talent development that includes talent acquisition, coaching skills in human resources, maintaining high-performance organizations and navigating organizational change. Some HR management students focus on inclusion and diversity, taking courses in the theory and practice of diversity, equity and inclusion, as well as in cultivating a climate of inclusion, managing diversity and upholding expectations of ethics and corporate social responsibility.
Graduate-level electives in HR can be as specialized as corporate governance and human resources management and health administration or as broad as human resources consulting skills and the future of human resources management.
Capstone Courses in HR Management Master's Programs
While a written academic paper called a thesis is required to earn a master's degree in many fields, master's degrees in human resources are more likely to require a capstone course or project. At many universities, a research-based thesis can fulfill the requirements of a capstone course, but it is only one of a few possible options students can consider. Many students in a graduate program in HR are seeking a practice-focused education rather than a research-focused one, so a capstone experience that focuses less on research and more on real-world work experience may be a better fit.
What should you expect out of a capstone course in a master's degree program in HR management? If you choose a non-thesis program option, you're likely to work on a project that ties in all of the different content you have covered over the course of your graduate education. Some master's in HR capstone projects involve hands-on consulting collaborations with industry partners.
In addition to capstone experiences that have a hands-on component, some programs also allow students to complete paid HR internships for credit, acquiring real-world human resources management work experience while networking with professionals in the field.
Additional Resources
What Classes Will I Have to Take for a Degree in Human Resources?
Can I Get My MBA in HR Management?
Is There a Direction in Undergrad Courses I Should Take If I Want to Get Into Human Resources?