One way to break into the healthcare field is with an associate's degree in medical transcription. Like the fastest online associate's degrees available, this education can get you ready for a new career, often in as little a year and a half – or even less. However, if you are ready to move on from the associate's degree level to the bachelor's degree level of studies, you might wonder what comes next. There aren't a lot of bachelor's degree programs in medical transcription, and even if there were, advancing your education in this same area of study may not increase your job prospects or earning potential in a meaningful way. However, you could go back to school to earn a degree that will help you work in management or consulting roles, move into more advanced healthcare positions or teach the next generation of transcriptionists, according to the United States Bureau of Labor Statistics (BLS)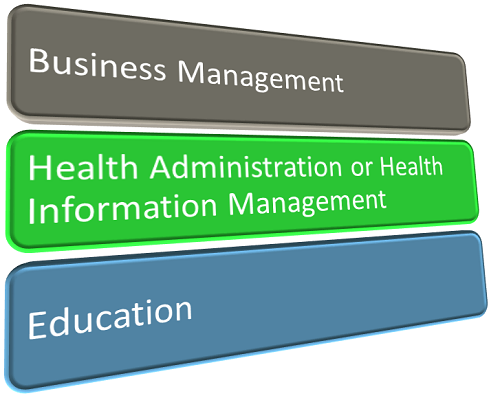 Business Management
A bachelor's degree in business management, business administration, entrepreneurship or a similar program of study could help you take an established medical transcription degree to the next level. If you work for a physicians' office, a hospital, a medical or diagnostic laboratory or a transcription service – which are among the top employing industries for medical transcriptionist, as the BLS reported – then an opening for a transcription supervisor may catch your interest. Medical transcription supervisors manage staff and handle administrative duties that include scheduling workers for shifts, training and evaluating employees and potentially even budgeting responsibilities. Business courses such as operations management, human relations administration and strategic management and policy can help you succeed in this supervisory role.
If you have an entrepreneurial mindset, a business or entrepreneurship degree may help you advance your career in other ways. You could launch your own transcription company or strategically grow your self-employed career through freelance home-based work. Some business-savvy medical transcriptionists go into consulting roles, in which they may advise doctors and the administrators of medical offices on matters involving the retention, training and management of in-house medical transcription staff and the improvement of transcription procedures.
Although you may not have any business courses to transfer to a four-year degree, the general education coursework you took while pursuing your associate's degree should help you fulfill the general education requirements for your bachelor's degree program.
Health Administration or Health Information Management
As an experienced medical transcriptionist, you have developed a strong foundation in medical terminology. You can leverage this background to help you move into other non-clinical roles in healthcare administration. A bachelor's degree in health administration, health information management or a similar field of study can help you build upon what you already know to work in roles like health information technician, medical coder and, with a little more experience, a highly-paid role in medical and health services management.
Bachelor's degree programs in health administration and health management usually combine studies in health topics with studies in business administration. Although you already have a grasp of medical terminology, studies in health information systems and hospital organization will likely cover topics you aren't familiar with already.
Some of the job titles you might hold if you move up into a role as a medical and health services manager include Health Information Management Director, Practice Administrator and Program Manager, O*NET reported.
Education
IMAGE SOURCE: Pixabay, public domain
If you'd like to give back to the medical transcription community, teaching courses in medical transcription could be an excellent opportunity to do so. Pursuing a bachelor's degree in education – especially adult education – can help you achieve this goal. As a medical transcription instructor, you would be responsible for passing on your knowledge of the profession to classes of aspiring transcriptionists. Courses such as adult learning theory, classroom instructional methods and delivery, instructional design and learning assessment and evaluation can help you develop the skills you need to create and teach effective lessons and grade assignments and tests. Often, bachelor's degree programs in education require hands-on experience gained through student teaching, as well as your classroom instruction.
Becoming a medical transcription instructor doesn't always mean a complete career change. Many instructor roles are adjunct positions. You might continue to perform transcription work yourself while you teach one or two courses.
Additional Resources
What Is a Typical Salary Range for a Medical Transcription Position?
Are Certification Tests Mandatory for Me to Be Able to Get a Job in the Field of Medical Office Management?