If you want to become a medical administrative assistant or ultimately rise to the role of medical office manager, your first step may be earning an associate's degree in medical office management or a similar program of study. Not only is this option among the fastest online associates degrees, but it also prepares you for a career with a much faster than average rate of job growth, according to O*NET. Professional certification may also be another important step on your career path. Prospective students may wonder if one or more of the possible certification tests available to graduates of these programs are required for employment in medical administrative roles or if they are optional.
Not Mandatory, But Valuable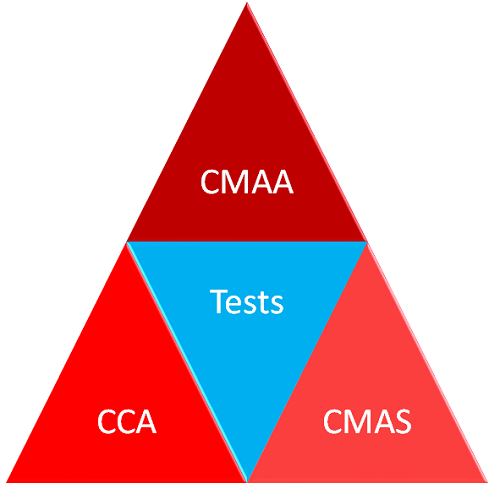 Professional credentials like the Certified Medical Administrative Assistant (CMAA), Certified Coding Associate (CCA) and Certified Medical Administrative Specialist (CMAS) designations can add a lot to your resume. Taking certification tests like the CMAA, CCA and CMAS exams does more than attest to the skills you have worked hard to develop. Pursing credentials demonstrates your commitment to the career field – especially if those credentials are optional.
Certification isn't mandatory to work as a medical administrative assistant, but that doesn't diminish the value of the credential. In fact, because you don't need a license or certification to work in medical office administration and management, it can sometimes be difficult for prospective employers to gauge or validate a job candidate's skills. A credential like CMAA, CCA or CMAS certification provides some external validation of your abilities, which can allow employers to more confidently make hiring decisions.
Deciding whether or not it is worthwhile to pursue a voluntary professional certification requires weighing the benefits of the credential against the costs – financial and otherwise – of attaining it. For graduates of an associate's degree program in medical office management or administrative medical assisting, there isn't an abundance of obstacles to overcome to qualify for certification.
For the CMAA credential, completion of a training program from an accredited school is enough to meet eligibility requirements for certification. You can pursue CCA certification as long as your program included studies in medical terminology, anatomy, physiology, ICD diagnostic and procedural coding and CPT coding. A degree alone can qualify you for the CMAS credential, as long as you graduated from an accredited institution that included 720 clock hours in training in medical records management, information processing, office financial responsibilities, healthcare coding and billing and an externship.
Once you meet eligibility requirements, achieving certification is a simple matter of applying for the credential and passing the exam. Certification organizations often include a detailed overview of the content covered on the exam to help guide your studies as well as practice exams and helpful studying tips. Often, medical office management and administrative medical assisting degree programs are structured specifically to help students prepare for future certification.
In some professions, credentialing exams cost hundreds of dollars. Administrative medical assisting exams are more reasonable. The costs to take the CMAS and CMAA exams are $120 and $117, respectively, as of 2020, while the CCA exam cost ranges from $189 to $299.
What Is Mandatory for Medical Administrative and Management Roles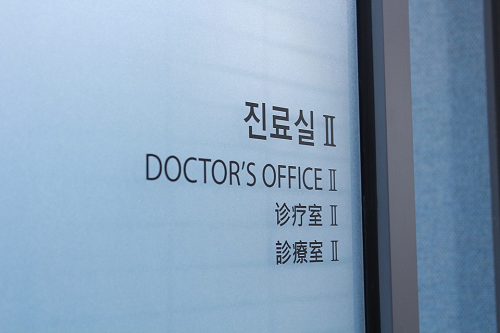 IMAGE SOURCE: Pixabay, public domain
If you don't need certification to work as a medical administrative assistant or a medical office manager, what do you need? Unlike physician and nurse – and, to a lesser degree, careers like diagnostic medical sonographer – there generally aren't required licenses or certifications needed to work in this career. Even a formal education is optional, with 37 percent of medical secretaries having only a high school diploma and 41 percent having some college education but no degree.
More important than any formal credential is a medical administrative assistant or medical office manager's knowledge of medical terminology and practices, medical records, medical codes and medical procedures, according to the BLS. This knowledge can be gained through an associate's degree program or certificate program, or through months of on-the-job training.
Although having professional certification can give you an edge in your job search, it isn't the number-one factor that employers look for in job candidates. They are more likely to look for experience and knowledge in specific skill areas, such as electronic medical records, medical coding practices and general computer proficiency and office administrative skills.
The most important skills you need for medical administrative and office management roles aren't technical in nature but instead include speaking, active listening, service orientation, reading comprehension and coordination, according to O*NET.
Additional Resources
Are Professional Tests for Medical Office Management Certifications Run By the Individual States and, If They Are, Will a National Degree Help Me Prepare for the Local Exam?