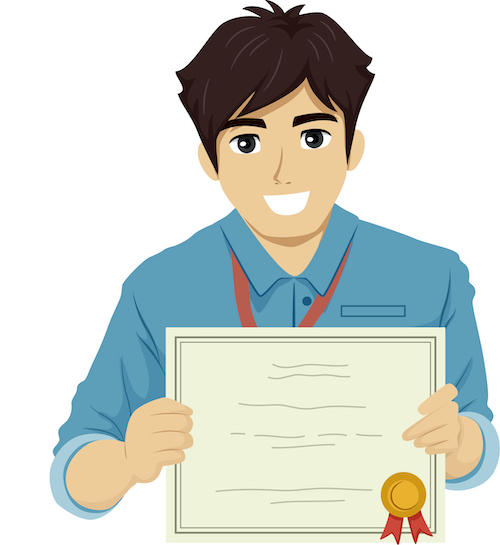 Web designers may be hired with an associate's, bachelor's or master's degree, but those with certifications in different areas of web design typically have the most to offer potential employers. Web design involves creating a website using graphics, fonts, text and pictures. They must also be proficient in computer programming and coding so they can put all these things together in a manner appealing to viewers. There are various certifications available for web design, and earning certifications helps to build the designer's skill level and enhance a resume. Here are a few of the most popular certifications for web design.
DegreeQuery.com is an advertising-supported site. Featured or trusted partner programs and all school search, finder, or match results are for schools that compensate us. This compensation does not influence our school rankings, resource guides, or other editorially-independent information published on this site.
Adobe Certified Expert
Adobe is one of the most popular web design tools in the industry, and Adobe-certified professionals are very much in demand in the world of web design and development. Adobe Certified Expert (ACE) is a valuable certification. While earning the ACE certification, candidates become proficient in various interactive and internet content areas, such as video, technical communications, web design, rich internet applications and eLearning. One of the things that makes this certification so easy is that Adobe offers a few different preparation courses to help prepare you for the examination. Because there are so many Adobe products on the market today, having ACE certification on a resume can be very beneficial.
Google Analytics IQ
When it comes to web design, it's important to understand web analytics, and Google Analytics is at the top of the list in terms of importance. Being knowledgeable of the importance of using data as opposed to assumptions when performing web design can make the difference between an adequate web designer and a great web designer. Proficiency in web analytics will make it easier for a web designer to not only discover what does and doesn't work on a web site but also create a site that meets the client's recommendations. Google is also a very well-known name, and seeing that a designer has Google Analytics Individual Qualification (IQ) certification can make a web designer look quite appealing. Google also offers some courses to help prepare for the certification exam. The certification is good for 18 months, and the test must be retaken at that time to maintain the certification.
freeCodeCamp Certification
freeCodeCamp is a popular internet tool that helps the student obtain valuable web design and development skills. It also offers many free educational articles, videos and interactive lessons as well as world-wide study groups. freeCodeCamp offers six certificates: front-end libraries; responsive web design; data visualization; information security and QA; algorithms and data structures; and APIs and microservices. One of the unique things about the freeCodeCamp certification exam is that it's free. They also offer various open-source software products users can use to obtain hands-on experience. Each certificate requires completion of five projects and takes about 300 hours to complete. Once they're all completed, the student receives a Full Stack Development Program certificate.
Become a Certified Web Developer: Web Developer Certification
Unlike some certifications that require knowledge of only one area, this program, created by Mark Lassof, covers a variety of areas, including CSS, JavaScript, HTML, and PHP. This affordable certification program is ideal for the candidate interested in gaining a basic background in web design and development. This program offers many hours of video instruction, more than 25 lab exercises and a few dozen code examples that can be downloaded for studying purposes. Students are also able to contact the instructor via email or forums.
Mobile Web Specialist Certification
The Mobile West Specialist is another certification offered by Google. Unlike other certifications that are based on a specific curriculum, the Mobile West Specialist offers a broader area of study and one that's beneficial to web designers and developers. It's designed to provide training for mobile web developers in response to the high number of people using mobile devices as opposed to desktop or laptop computers. This certification program requires students to write code for real-time tasks and covers topics like mobile web forms, progressive web applications, accessibility, and performance optimization. Upon successful completion of the exam, the individual's name is added to a directory of developers who also have earned this particular certification. Google also offers a free study guide to prepare for the examination.
Web design and development is a growing field with web designers very much in demand according to the U.S. Bureau of Labor Statistics. Between the continued use of e-commerce and the growing number of smart devices being used for advertising and marketing, talented web designers will continue to be needed to create the desired website. Earning as many web design certifications as possible will open many doors for web designers looking for high-paying jobs and lucrative careers.
Related Resources:
What are the Best Cities to Get a Job as a Web Designer?
I Love Where I Live. How Often Do Companies Allow their Web Designers to Work Remotely?
With All the Do-It-Yourself Web Design Sites, What is the Outlook for a Web Designer?