A master's in construction management, one of the highest-paying master's degrees, can help you advance to a construction manager role. Certifications can also help you on your career path, although they aren't strictly required, the United States Bureau of Labor Statistics (BLS)
reported. The certifications most favored by construction managers are the Certified Construction Manager credential from the Construction Management Association of America and the Associate Constructor and Certified Professional Constructor credentials from the American Institute of Constructors. On the way to your construction manager career, you are likely to work in other construction roles, in which you might earn other mandatory or voluntary certifications.
The Certified Construction Manager Credential
Probably the most relevant professional credential for this role is the Certified Construction Manager, or CCM, credential offered by the Construction Management Association of America. To become a Certified Construction Manager, you need to meet eligibility criteria that include experience and education requirements and pass the CCM exam.
Generally, candidates for the CCM credential need 48 months of work experience that constitutes "Responsible-in-Charge" (RIC) experience and a formal degree in construction management or another related field. If you don't have a formal education in construction management or a similar program of study, then you need eight years of experience.
The CCM exam consists of 150 scored questions in the content areas of program and project management, safety management, contract administration, time management, quality management and cost management. You should also study the sub-domains of sustainability, professional practice and risk management, questions in which appear throughout the exam content.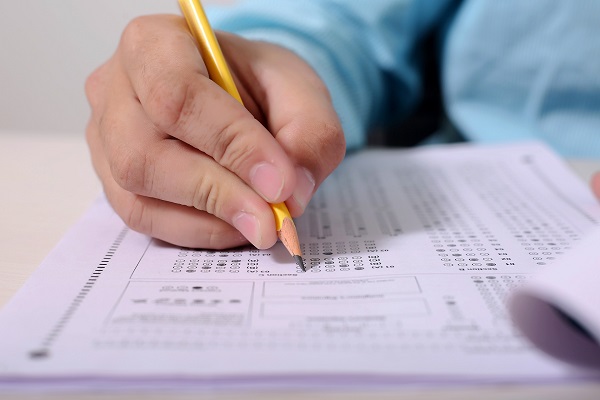 IMAGE SOURCE: Pixabay, public domain
It's not easy getting to the level of work experience that would constitute RIC experience. One way you can work toward these management roles is as a construction manager trainee. The Construction Management Association of America also offers a set of Construction Manager-in-Training (CMIT) credentials that build upon each other.
You can start working toward the Level 1 CMIT credential with just a letter of support from your supervisor in the construction industry. Being part of the CMIT program demonstrates your ambition and commitment to the field, helping you advance to a role that would count toward your RIC experience for a future CCM credential. Throughout each level of the CMIT program, you must take certain exams, complete required soft skills training and acquire experience in the fundamental practice areas of construction management.
An associate, bachelor's, or master's degree in construction management will help you meet CCM eligibility requirements, as will degrees in engineering, architecture and construction science or technology.
Certifications From the American Institute of Constructors
Two professional certifications from the American Institute of Constructors may be of interest to construction managers. Workers new to the field of construction management, including recent graduates of construction management programs, can start working toward the Associate Constructor (AC) certification. To achieve AC certification, you need to pass an exam that includes content on communication skills, engineering concepts, management concepts, construction materials and methods, project modeling and visualization, bidding and estimating, budgeting and cost control, planning and scheduling, construction safety, project administration and construction geomatics.
The Certified Professional Constructor (CPC) credential is the highest level of certification you can pursue through the American Institute of Constructors. To qualify for the CPC credential, you need a minimum of four years of work experience if you have the AC credential or eight years of experience and/or education if you are not certified as an Associate Contractor. In either case, at least two of those years must have been spent in a management role. The CPC Exam includes questions pertaining to construction resource management, construction risk management, construction cost control, construction start-up and support, working relationships, project scope development, project closeout, ethics and employment practices.
To prepare for the CPC exam, candidates may purchase the American Institute of Constructors' online exam prep course or enroll in a construction management certificate program at a college or university.
Certifications and Licenses in the Construction Industry
Although a degree in construction management is valuable, you may need more than an academic qualification to become a construction manager. Construction managers often arrive at this management career after acquiring work experience in other construction jobs such as, carpenter or glazier, according to U.S. News & World Report. Depending on what construction role you get started in, you may need a certification or license. For example, carpenters sometimes choose to seek certification from the National Association of the Remodeling Industry or the National Wood Flooring Association, according to the BLS. Glaziers, who install glass, need a license to work in some states, the BLS reported.
In the construction industry, many skilled trades are learned through apprenticeships rather than a formal college degree program. Less specialized roles are often taught on the job.
Additional Resources
What Are the Key Skills Needed to Succeed in Construction Management?
What Kind of Daily Duties Are Involved in Construction Management?
Am I Likely to Find a Full-Time Job in Construction Management Or Will I Likely Be an Independent Contractor?