If you're considering going to graduate school for construction management – allowing you to earn one of the highest-paying master's degrees – then you should think about what your career will look like. Opportunities in construction management are often a little different than what you find in many other career fields. Your day-to-day work may not mean commuting to the same office every day and working there from 9 to 5 on ongoing tasks. Instead, you will likely work on a project-by-project basis, going to different construction sites to get the job done. For a good chunk of construction managers, a work arrangement as a self-employed independent contractor takes the place of a traditional employment situation.
Self-Employment in the Construction Management Profession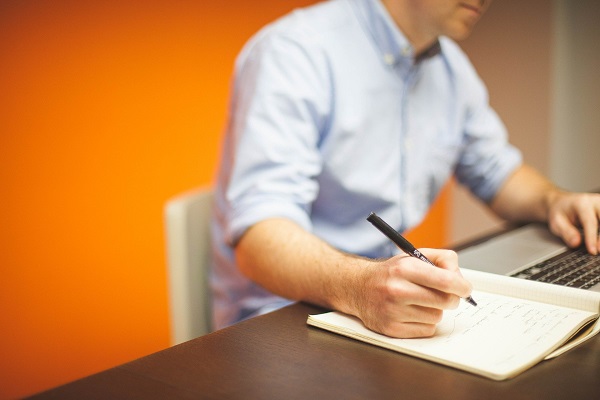 IMAGE SOURCE: Pixabay, public domain
Self-employed workers make up the largest share of construction managers in America. The United States Bureau of Statistics (BLS) reported that 38 percent of construction managers are self-employed as of 2019. More than one in three construction managers, in other words, fits the BLS definition of being self-employed, or being one's own boss. A worker who is self-employed is also referred to as an independent contractor, because they are independent of an employment relationship with any one company and instead accept work on a contract basis.
It's important to note that this figure likely underrepresents the number of construction managers who work for themselves. The BLS only characterizes a worker as self-employed if their business is unincorporated, which means that the founder of a corporation may be their own boss but wouldn't be counted among this 38 percent of construction managers that are considered to be self-employed. Other sources that use a different description of self-employment have put the number of self-employed construction managers closer to 50, 60 or even 75 percent.
When you're self-employed as a construction manager, individual homeowners may hire you for construction work to build or remodel a house, while business clients could hire you to oversee the construction of commercial projects. You might even be hired as an independent contractor by a construction company, especially if the project is a short-term one. While an independent contractor doesn't have the same commitment to one company that an in-house employee does, this arrangement allows you the flexibility to work with multiple companies and clients as you see fit.
There are pros and cons to self-employment in the construction management industry, just as there are to every work situation. While some construction managers prefer the stability of working for one employer, others enjoy the freedom and flexibility of self-employment.
Working With Clients
Regardless of whether you are self-employed or work as an employee of someone else, some aspects of your career will look the same. One of those aspects is working with clients.
Most construction managers working in traditional employment situations are hired by some kind of construction or contracting company. The specialty trade contractor industry accounts for 17 percent of the employment of construction managers, according to the BLS. More construction managers work for employers in the nonresidential building construction business – 16 percent – than in the residential construction business, which makes up 10 percent of the field. Another 8 percent of construction managers work for employers in heavy and civil engineering construction.
In these companies, it's often the case that a client will hire the construction company to build a structure. That structure may be a home for an individual client to live in or an office building, hospital or other commercial structure for a business. Like self-employed construction managers, professionals in this field who are employed by construction companies often work with the client directly. This includes keeping in touch with the client to inform them of the progress on the job site and notifying the client of any issues that arise.
Interacting with clients is an important aspect of a construction manager's job, regardless of whether the construction manager is self-employed or works for a company that the client hired to do the job. Having good communication skills and a personable nature is necessary for providing customer service and building a rapport with clients.
There's a lot of overlap between what's required to be a construction manager and what it takes to succeed in running your own business, including having business skills, leadership skills, decision-making skills and time-management skills.
Additional Resources
What Are the Differences Between a Construction Manager and a Project Manager?
What Is Construction Management?