A master's degree in statistics, one of the highest paying master's degrees, can help you get a job as a statistician. To truly excel in this career, though, you need more than the technical skills and proficiencies you develop through your coursework in statistical theories, methods and applications. You will also need to have the right personality traits, including communication skills, an ability to understand and solve problems, and proficiency in analyzing information that isn't' necessarily quantitative and thinking critically.
Communication Skills
As a prospective graduate student of statistics, you might feel that your skills lie more in the area of math and quantitative analysis than in the area of writing. However, communication skills are surprisingly important for professionals in the field of statistics. Businesses, government agencies, nonprofit organizations and clients of consulting firms all hire statisticians to help them better understand data and use that information to make actionable plans and decisions. Even though the main function of your job in statistics may be to use statistical methods to analyze data, you must have strong communication skills to convey your findings to your employer or client.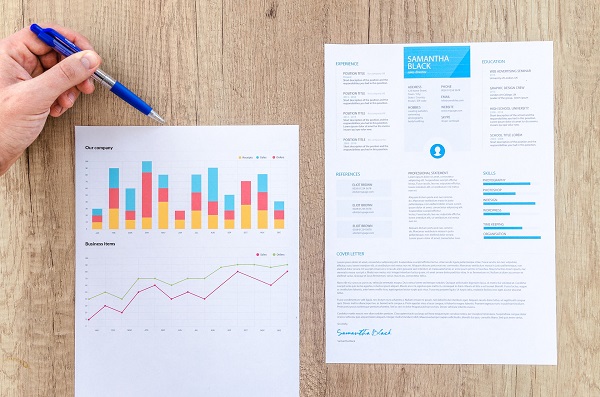 IMAGE SOURCE: Pixabay, public domain
What makes good communication skills especially important is that your employer or client doesn't have the same background in statistics and mathematics that you have. You must be able to explain your work process and conclusions in a way that's accessible to people with different strengths and knowledge bases, the United States Bureau of Labor Statistics (BLS) reported.
Statisticians and other professionals in the field of statistics communicate data in several ways, from data visualizations like graphs to oral presentations and written papers. Active listening skills are also crucial for understanding what an employer needs from your work.
Complex Problem-Solving Skills
One of the biggest challenges of applying statistical concepts and methods to real-world problems is being able to see the big picture of the problem as well as the small nuances. O*NET refers to this ability as "complex problem solving" because it encompasses aspects like identifying the problem and understanding the complex factors that cause, contribute to or result from it.
Once you take notice of a problem and the complicated aspects that revolve around it, you need to figure out how you can use statistical approaches to understand it and come up with possible solutions. Although not necessarily difficult in a mathematical sense, doing this can be a lot harder than just sitting down and working to solve a prompt or equation that was assigned to you. You may even have to procure the data set yourself by designing surveys that will provide the information you need and identifying an appropriate sample population to whom you can administer these surveys.
A great way to develop your skills in solving complicated problems is by working with real problems and real data in the course of your graduate studies, often as part of a thesis or capstone project.
Critical Thinking and Analytical Skills
You can't solve the kind of complex problems you encounter in applied statistics without having skills in thinking critically and analyzing information, both quantitative and qualitative. As you come up with possible solutions to problems, you need to be able to think about the merits and the drawbacks of different options to find the best one. For example, when you're trying to figure out how to approach an assignment or inquiry, you could probably think of a few different ways to design and administer a survey and quantify and evaluate subjects' responses. However, you would want to identify a way that is efficient and cost-effective without making your sample size too small or homogenous to yield useful, accurate results.
A big part of effective critical thinking and analysis is being able to look at data from the perspective of the different people, roles, job functions and agendas that come into play in any given project or assignment. This ability can help you understand and interpret the data you analyze. The questions these stakeholders in your work might ask – or the questions you should ask yourself when looking at the project from their perspective – may also guide future data collection and analysis. Because statisticians and data scientists often have to put themselves in the perspective of managers and executive officers, having leadership skills and knowledge of different leadership strategies can also be advantageous.
Although quantitative analysis skills are important for people working in statistics, some statisticians also rely on skills in systems analysis, operations analysis and quality control analysis. Statisticians excel at analyzing things, specifically – not exclusively – numbers.
Additional Resources
What Are Most Statistics Programs Looking for in an Applicant?
What Kind of Things Should I Look for in a Graduate Program in Statistics?
Which Undergrad Classes Are Vital to Being a Successful Grad Student in Statistics?