If you're as interested in mathematical and statistical methods as you are in health and biology, a master's in biostatistics – one of the highest-paying master's degrees – could be right for you. As you begin to explore degree and career options in biostatistics, you're likely to encounter a similar term, bioinformatics. One aspect where these fields differ is the area of focus, with biostatistics functioning more as a data science and bioinformatics focusing more on computer science. While biostatistics is primarily a subspecialty of statistics, a branch of mathematical sciences, bioinformatics is more interdisciplinary.
Emphasis on Data Science Vs. Computer Science
Despite the similarities in their names, biostatistics and bioinformatics are separate – though related – areas of work and study. Biostatistics and bioinformatics both revolve around the use of quantitative methods to understand data pertaining to living things. Biostatistics is both a mathematical science and a data science. This means biostatisticians are involved with the whole process of health-focused data science research, including capturing data and maintaining, processing and analyzing it and ultimately communicating their findings.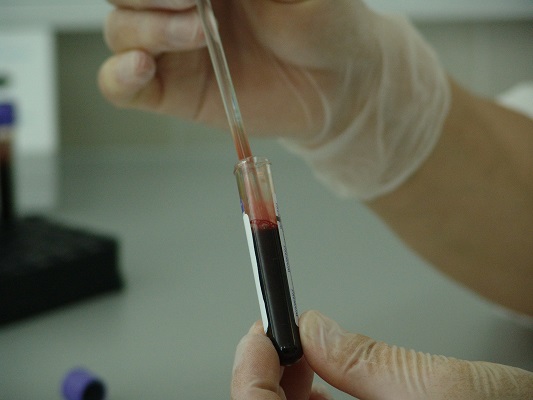 IMAGE SOURCE: Pixabay, public domain
Biostatisticians are the ones who develop the statistical methodologies that will be used to conduct biomedical research to better understand disease causes, connections and treatments. Designing the study and how information will be gathered is all part of a biostatistician's job role, according to the United States Bureau of Labor Statistics (BLS).
Biostatisticians analyze data and even use computer software in their analysis, but this is just one phase of their work on any given research endeavor. One factor that separates the field of bioinformatics from biostatistics is its emphasis on computer science. Developing the computational tools used for analyzing data is an important component of bioinformatics that you typically won't find in the field of biostatistics.
These computer-based methods and tools for analysis are important when working with high-dimensional data, or data in which the samples have a large number of features. High-dimensional datasets can occur in many instances when analyzing health-related topics. For example, patients in a hospital or human participants in a clinical trial may each count as a sample for which there are numerous measurements, such as different kinds of vital signs or the same measurements repeated over time.
Biostatistics is also used in the study of genetics and gene expressions, as well as in non-health-related areas like environmental concerns and agriculture.  
Math-Focused Career Paths Vs. Interdisciplinary Career Paths
Many biostatistics programs are part of departments or schools of either public health or medical sciences. Still, biostatistics is part of the field of statistics, itself a scientific discipline closely related to mathematics. Most of a biostatistician's education and work relates to statistical methods of quantitative data analysis, applied to matters related to biological research.
Bioinformatician, on the other hand, is considered an interdisciplinary career, according to the BLS, while biostatisticians fit into the category of statistician. The most important core job duties of a bioinformatics scientist, according to O*NET, include developing new software applications, adjusting existing software applications and developing new computational tools and approaches.
None of these responsibilities overlap with the most important job duties for biostatisticians, which O*NET identified as drawing conclusions from statistical analyses of data, designing research studies and using statistical methods to analyze clinical data.
Differences Between Biostatistics and Bioinformatics Curricula
If you look at the curricula of biostatistics and bioinformatics master's degree programs side-by-side – even from the same institution – you will likely notice some big differences. While students of biostatistics typically take some coursework in the use of statistical software, they devote more of their studies to probability and sampling, statistical inference, quantitative data analysis and reporting and linear models and multivariate analysis, as well as other topics in statistics. Data science and analysis are common areas of study, and some of the most specialized coursework in the subject include the principles of epidemiology and experimental design for clinical trials.
Students in bioinformatics may study the field from numerous angles, including bioinformatics computing, bioinformatics algorithms, databases for bioinformatics and translational bioinformatics. Bioinformaticians are also more likely to need a greater depth of knowledge in biology, so they may take courses in systems biology and molecular biology.
Because the fields of biostatistics and bioinformatics do overlap, the curriculum often does, too. Biostatistics students may study topics like machine learning for bioinformatics, while bioinformatics students may take an introductory class in biostatistics.
Additional Resources
Is Biostatistics a Data Science?
What Is the Difference Between Biostatistics and Statistics?