At first glance, the field of biostatistics – which happens to be one of the highest-paying master's degrees – may seem narrow and specialized already. Biostatistics refers to the application of quantitative methods to capture, process, analyze and interpret data pertaining to any area of biological research, which encompasses everything from public health threats and clinical health outcomes to studies of plants in the environment and agricultural production. There are many areas of biostatistics. There are also different skills you can prioritize when studying to be a biostatistician. One of the major types of biostatistics specializations is epidemiology. Other types of concentrations in biostatistics master's degree programs include clinical and translational research, biomedical data science and mathematical statistics.
Epidemiology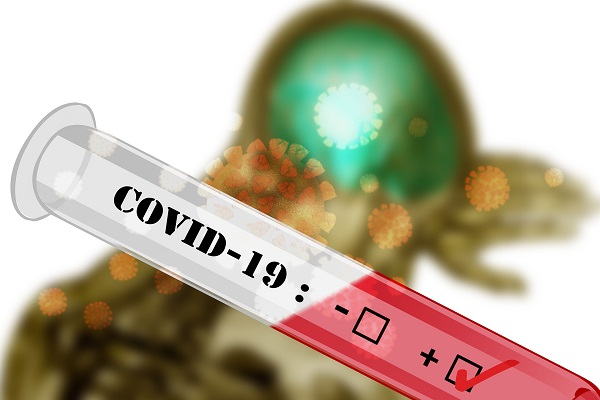 IMAGE SOURCE: Pixabay, public domain
Biostatistics is closely related to epidemiology, the study of disease spread, distribution, cause, control and prevention in patient populations. Although epidemiology and biostatistics are two distinct fields, they overlap on many issues because the methods and techniques of biostatistics are used to gather and interpret data that speaks to disease spread, cause and treatment.
If biostatistics studies are generally rooted in math and statistics, epidemiology studies are rooted in biology and science. If you're pursuing a biostatistics degree with an epidemiology focus, you can expect to take more coursework specific to epidemiology. Classes in the principles of epidemiology and the epidemiology of infectious disease are common parts of such a program. Your statistical and biostatistical coursework may also be tailored to emphasize applications in epidemiology, with courses such as statistical methods for epidemiological studies and research methods in epidemiology. Other possible areas of study include chronic disease epidemiology and epidemiological approaches to environmental health.
Epidemiologist and biostatistician are distinct careers. Biostatisticians tend to focus more on project management, the computer skills for statistical analysis and broad biological issues, while epidemiologists emphasize pathogens, disease epidemics and public health education.
Clinical and Translational Research
Clinical research is what allows for breakthroughs in medical care. Through different types of research studies that take place through different phases, researchers can learn about the effects of medical interventions. The findings gleaned from clinical research translate to changes in clinical care, including new or improved diagnostic tools, therapies and other healthcare interventions. Essential topics to study when you're learning the skills of clinical research are the design and analysis of clinical trials. There are different types of clinical research studies, including observational studies and clinical trials.
Working in clinical research gives you a chance to make a difference. Although biostatisticians don't develop cures and treatments themselves, they are the ones who assist with the process by assessing the efficacy and safety of these treatments in research studies.
Biomedical Data Science
What makes biomedical data science slightly different from basic biostatistics is generally a stronger emphasis on the computer science aspects of the field. A course in software tools for data science may cover an assortment of the tools and technologies used to collect, analyze and interpret quantitative data. Students interested in the data science aspects of biostatistics will often learn the programming languages, like R and Python, that are most commonly used in statistical analysis software programs. Further coursework is likely to focus on the analysis of big data, the large sets of complex data that are so common in the field of biostatistics.
Although biostatistics and data science are fields concerned primarily with quantitative data, a course in case studies can demonstrate how to put these computer science tools to use in biostatistics.
Mathematical Statistics
A lot of work in biostatistics revolves around health, but not all of it does. The field of biostatistics has applications in all areas of science, not just public health and clinical research. If you want to keep your options to explore other areas of scientific research open, pursuing a more general track in biostatistics, like mathematical statistics, is one way you can do so. Studies in the mathematical statistics area of biostatistics will typically include additional coursework in statistical inference and in linear models and inference. While studies in statistical theories and methods and statistical programming are common in other areas of biostatistics, the curriculum of a mathematical statistics track tends to delve deeper into inferential techniques and the models and methods used to make inferences.
Students may also consider pursuing a master's degree in statistics with a concentration in biostatistics. Compared to a biostatistics master's degree, this degree will include more coursework in general statistics with a small number of specialized biostatistics classes. 
Additional Resources
What Is the Difference Between Biostatistics and Statistics?
Is Biostatistics a Data Science?
What Is the Difference Between Biostatistics and Bioinformatics?