If you want to earn a master's in statistics, one of the highest paying master's degrees, you need to meet the expectations of admissions personnel. Different graduate statistics programs look for different things in their prospective students. Some of the factors most commonly preferred by admissions personnel include a strong math background, grades and test scores, letters of recommendation and the experience and ambitions of applicants.
A Reasonably Strong Mathematics Background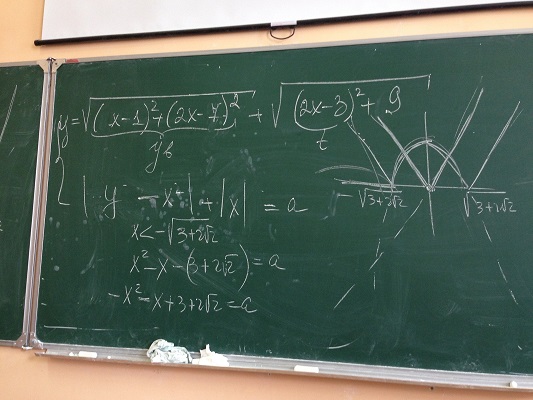 IMAGE SOURCE: Pixabay, public domain
To perform the advanced graduate-level statistical analyses required to do well in a master's in statistics program, you need a good background in mathematics. In particular, having some prior study in probability and statistics is helpful. So is a course in linear algebra. Many graduate statistics degree programs include prerequisites in calculus, as well. Although admissions personnel will definitely consider whether you meet all prerequisites and recommended courses in math and statistics, the extent of your prior math coursework isn't the only factor that matters.
What admissions teams are primarily looking for, when assessing your mathematics background, is whether you have a strong enough math foundation to handle the challenging coursework of a graduate-level statistics program.
Impressive Grades and Test Scores
Of course, admission to graduate school programs is competitive. To stand out, you typically need to have good grades in your undergraduate studies as well as strong test scores. Many schools don't have a minimum requirement for either grades or standardized test scores and instead consider your grades in the context of your entire application package. Your academic performance in the courses more relevant to your program of study, like math and statistics, are generally more important than an occasional less-than-stellar grade in a subject that's not as closely related.
Many master's in statistics programs require students to take the Graduate Record Examinations (GRE) General Test. Some programs also require or recommend that students take the GRE Subject Test in Mathematics. Both are standardized tests, but the GRE General Test measures test-takers' capabilities in quantitative reasoning, verbal reasoning and analytical writing. The GRE Mathematics Test is a lot more specialized, with the test content consisting 50 percent of calculus and 25 percent of algebra. The remaining 25 percent of the exam subject matter comes from various areas of math, including geometry, probability and statistics, discrete mathematics, algorithms, numerical analysis and many more.
Students whose first language isn't English and who haven't previously earned a degree from a school in the U.S. may need to take the Test of English as a Foreign Language (TOEFL), a standardized test that measures your English communication skills.
Compelling Letters of Recommendation
Transcripts, test scores and a grade point average provide useful information about your academic performance, but they don't tell the admissions team who you are or why you would make an excellent candidate for graduate school. The part of your application package that most effectively accomplishes this objective is the letter of recommendation.
Most master's in statistics degree programs require two or three such letters, usually from an academic or professional contact with significant knowledge of your abilities. Undergraduate instructors are often the preferred sources for letters of recommendation because they can speak to your academic success and mathematical capabilities. If you have been out in the workforce or made an impression during an internship in statistics, you may also be able to secure a strong letter of recommendation from a current or former supervisor.
Graduate schools are particularly interested in the activities and achievements that set you apart from other applicants. If you contributed to research, worked hard on a real-world project as an intern or simply outshone your peers in your ability to grasp complex mathematical and statistical concepts, those details included in a letter of recommendation can give you an edge over the competition.
Since letters of recommendation are so important, you should start planning for this requirement early. Think about which academic and professional contacts know you and your abilities best and politely ask them for a recommendation, giving them plenty of time.
Statistical Experience and Ambitions
You don't necessarily need industry work experience or extensive field experience to apply to a master's degree program in statistics. However, if you have relevant work experience, that's something you will want to highlight in your application. Your personal statement or essay is an excellent opportunity to concisely discuss the work you have done in statistics and data and what you plan to do with the master's degree you are pursuing. Your work experience attests not only to your commitment to the field but also to your proficiency, especially if you highlight specific accomplishments.
Graduate school admissions personnel generally like to hear about prospective students' ambitions because they want to know that, if accepted, the student will put their education to good use and contribute to the respect and prestige of the school and program.
Additional Resources
Which Undergrad Classes Are Vital to Being a Successful Grad Student in Statistics?
What Kind of Things Should I Look for in a Graduate Program in Statistics?
What Are Some of the Sub-Topics I Will Study in a Master's Program for Statistics?