Entrepreneurship goes hand-in-hand with innovation, usually pertaining to starting a ground-breaking new business venture. When it comes to entrepreneurship as an academic discipline, students learn the foundations of business but concentrate on the practical skills needed to get their own organization off the ground and help it grow. Quantifying the demand for an entrepreneurship degree is more complicated than calculating the demand for more traditional education and career paths. Still, given the numerous job roles in which self-employment is common, the overall increase in self-employed workers and the valuable skills students of entrepreneurship acquire, there's no doubt that this degree path can lead to a sought-after career opportunity.
Defining Demand
When students ask about the demand for a college education in entrepreneurship, the answer depends on how they define "demand." If you are looking solely at the number of job listings in which employers specifically seek out candidates with an entrepreneurship degree, then demand will typically be low, and certainly much lower than the demand for a general business administration degree.
However, by other measurements, entrepreneurship degree outcomes are in high demand across numerous industries and types of employment. Candidates with the know-how to grow and develop businesses are certainly in demand at existing companies as well as new business ventures. Skills in leadership, reasoning, problem-solving and communication are valuable in just about any job function, and acquiring those skills as you studied ways to start your own business doesn't limit their versatility.
We are used to judging the demand for a degree or career credential solely by numbers like expected rates of job growth, but that limited view keeps students and job seekers from seeing the big picture that is the value of what they have learned through their education.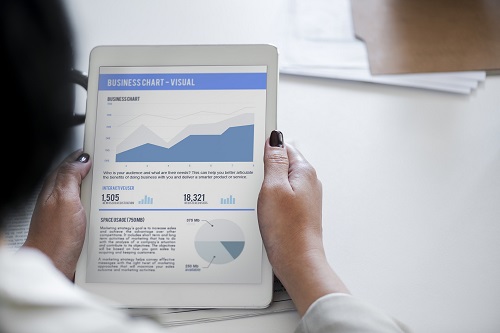 IMAGE SOURCE: Pixabay, public domain
Self-Employed Jobs in Business and Beyond
Self-employment is a more natural fit for some job roles than for others. Among business and finance occupations, self-employment is most common for personal financial advisors, 24 percent of whom are their own bosses, according to the United States Bureau of Labor Statistics.  So are 23 percent of real estate appraisers and assessors. About 17 percent of management consultants are self-employed, as are nine percent of meeting, conference and event planners and seven percent of accountants and auditors, according to the BLS. Interestingly, many of these business roles with high rates of self-employment are also among the fastest-growing jobs in business. All five of these occupations are growing at faster than average rates, and personal financial advisor opportunities are growing at a much faster than average rate of 15 percent, the BLS reported.
Business careers aren't the only ones with high concentrations of entrepreneurs. More than 70 percent of agricultural managers are self-employed. About two-thirds of funeral directors are entrepreneurs, as well, the BLS reported. More than half of all art directors and exercise physiologists in the United States work for themselves. Other occupations that report high rates of self-employment include musician, psychologist, chiropractors, lodging and food service managers, dentists, veterinarians and many other jobs.
The BLS recognizes more than 9.6 million self-employed workers in America. Entrepreneurship is growing so much that the BLS is predicting growth of self-employed workers to outpace the growth rate for all workers.
In-Demand Skills of Entrepreneurship Students
While employers may use degree titles to help filter out job candidates who don't have the relevant credentials, it isn't the degree itself that is most important for typical business jobs. Instead, it is what students learn as they work toward their degree that matters most.
Fortunately, the skills you cultivate as a prospective entrepreneur are in demand among conventional business employers and are valuable in the process of starting a new business of your own. For example, the business development and leadership skills students learn in an entrepreneurship degree program can also prime them for jobs in management, recruiting, training, communications and sales at established companies that are looking to grow. Additionally, many of the most in-demand business management skills, including communication, problem solving and planning, are the same kind of soft skills students pick up as they pursue an entrepreneurship degree.
The number-one most in-demand job skill is not the ability to concoct complex financial reports or make winning investment recommendations, but simple communication skills, according to job search website Glassdoor.
Additional Resources
What Self-Employed Career Opportunities Do You Have With A Business Degree?
Why Do You Need a Degree If You Want to Be Your Own Boss?