A thesis is a lengthy document, usually based on original research, that graduate students typically complete as they work toward a graduate degree. If you're contemplating a master's degree program in astronomy, you might be looking ahead to your thesis and wondering when you need to narrow down a topic to focus on in your research. Generally, prospective students should have some idea of which areas of research interest them but should still begin a master's degree program with an open mind when it comes to choosing a specific topic for a thesis.
What You Need to Know About Thesis Research as You Begin Graduate School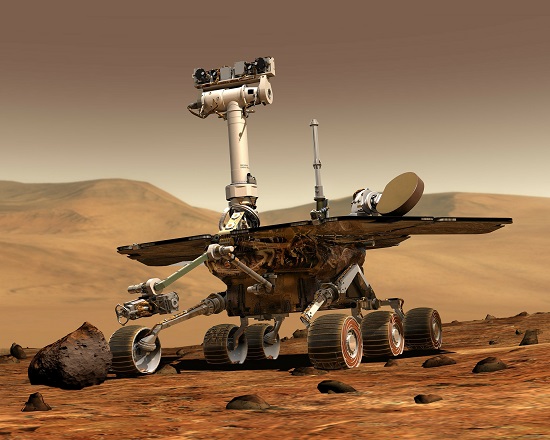 IMAGE SOURCE: Pixabay, public domain
Having an area of research in mind is important when looking for a graduate school program that fits your interests. As part of your graduate school search, you might look at the research interests and published papers by the faculty of any university to which you're considering applying. A review of the astronomy research projects currently underway at the school and the thesis projects produced by recent graduates can help you determine if your general research interests align with the program's research efforts and resources.
You should select a program that will afford you an opportunity to pursue your research interests. Otherwise, you might not have the support, resources and faculty guidance you need to conduct the research that interests you.
Identifying some potential areas of research interest can also help you get into graduate school in the first place. Often, graduate schools expect applicants to highlight their research interests in a statement of purpose or personal essay. This doesn't necessarily mean that your program will hold you to those intended areas of study if you wanted to change your mind later. However, graduate admissions personnel may consider whether your goals fit well with the astronomical research happening at the university.
Your letters of recommendation may also mention your research interests and your aptitude for that work. For example, an undergraduate professor in a subject that pertains to your research area or an internship supervisor who oversaw a relevant opportunity can speak to your enthusiasm for the field and the work you have already done in this area.
Tentatively planning a potential thesis topic, or at least subfield of astronomy research to consider, will also help you when it comes to choosing a professor to serve as your advisor and picking a concentration area, such as astrophysics or planetary science.
Why Incoming Graduate Students Should Keep an Open Mind About Thesis Topics
It's not unusual for students in graduate school to find that their interests change as they go through the program. After all, the point of graduate study in astronomy is to learn things about the field – breadth and depth – that you didn't already know. By diving deeper into advanced topics and new areas of specialization, you're likely to identify interests you didn't know you had. You may end up working on a thesis on a topic that you didn't fully understand or weren't even aware existed at the time you began graduate school.
For many students, graduate school is the first real exposure to hands-on, in-depth research. Undergraduate degree programs don't always emphasize research when they're focusing on giving astronomy students the science and math foundation through lecture-based courses and their limited laboratory components. Research is a big part of graduate degree programs in astronomy, and students pursuing a master's degree in the field may be expected to start undertaking research as soon as they begin their first year of study.
A topic that seems interesting to you in the classroom may not live up to your expectations when it comes to research. On the other hand, a subject that didn't quite catch your attention in textbooks might really come to life when you get to the research component. If you find that your research interests are evolving once you're in the thick of your graduate school curriculum, it may make sense to talk to your advisor and other trusted instructors about whether you could pivot your focus or branch out into a new area. Graduate students spend a lot of time and effort working on their thesis project, so you don't want to settle for a research topic for which you have little enthusiasm. The research on which you base your master's thesis will also set the stage for the trajectory of your career.
Your thesis research may form the basis of your first presentations and publications. Doctoral programs, post-doc training opportunities and prospective employers are likely to inquire about your thesis and associate your candidacy with this area of research.
Additional Resources
Other Than Astronomy, What Are Majors That Will Help Prepare Me for a Master's in Astronomy Program?
Am I Better Off Considering a Ph.D. in Astronomy at the Same School I Got My Master's?
Other Than Research, What Are Some Jobs That I Can Get With a Master's in Astronomy?