When you earn a master's degree in astronomy, you're prepared to work in jobs pertaining to the study of the universe, the galaxy, the stars and the planets. If you're not big on theory and research, you might wonder what roles in astronomy aren't research-focused. Research is part of many astronomer jobs, but aspiring astronomers who prefer more hands-on roles might be interested in careers like observational astronomer, private industry roles in engineering firms and consulting companies and positions that emphasize support analysis and data science.
Observational Astronomer Roles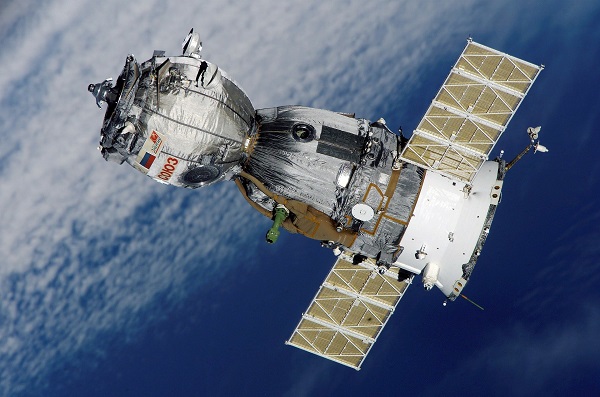 IMAGE SOURCE: Pixabay, public domain
In astronomy career paths, completely getting away from research isn't easy to do. Research is a big part of the job for most astronomers. The 55 percent of the field employed by universities or university-affiliated observatories and laboratories, according to the American Astronomical Society, are highly involved in cutting-edge research in astronomy. So are the approximate 33 percent of astronomers who, the American Astronomical Society reported, work for either the federal government directly or federally funded national observatories and labs.
When students of astronomy say that they prefer non-research opportunities, they may be thinking of observational astronomer roles compared to theoretical astronomer roles. Theoretical astronomers and astrophysicists primarily use supercomputers to analyze and model data to develop theories about star and planetary systems, according to the United States Bureau of Labor Statistics (BLS).
In contrast, observational astronomers are more hands-on, using the high-tech equipment found in an observatory and observations gathered by spacecraft to learn more about the planets, stars and galaxies, the BLS reported. Still, even observational astronomers spend much of their time analyzing data. Generally, an observational astronomer spends 10 to 30 nights per year actually acquiring observational data, the American Astronomical Society reported.
There are different names for astronomers with different areas of focus. Stellar astronomers study the stars. Planetary astronomers focus on the planets. Galactic astronomers research the galaxies. Someone who studies the universe is a cosmologist.
Private Industry Roles in Astronomy
Even private industry roles in astronomy frequently revolve around research, although this research is applied in nature. For example, a company that works in aerospace engineering may hire an astronomer to research matters pertaining to the vessels and instruments they create, such as analyzing the risk of meteors to spacecraft and satellites.
There are some roles for professionals with a background in astronomy, such as a master's degree in the field, that don't involve the study of astronomy itself. Instead, these astronomy graduates find work using their knowledge of special technologies, including spectral observations, remote sensing and astronomical instrumentation and computer applications, according to the American Astronomical Society.
If you really want to work on the application side of astronomy rather than the research side, you might be in the wrong profession. Astronomy refers to the scientific study of the stars, planets, galaxies and other celestial bodies, so some amount of research and study is to be expected in most jobs in this field. Astronomers' findings can be put to practical use in areas like communication, medicine and energy. However, turning the results of astronomical research into applications outside the field of astronomy isn't really in an astronomer's job description.
If you're more interested in creating the tools and technologies used to study space, a role as an astronautical engineer, a type of aerospace engineer, might be more to your liking. Engineers use the principles of science to design practical solutions. Engineers in other disciplines might also draw on astronomical findings to create electronics, build clean energy systems and develop biomedical treatments and interventions.
Some of the everyday applications that can be traced back to research in astronomy include solar panels, MRI scanners, GPS technology, communication satellites and personal computers and cell phones, according to the International Astronomical Union.
Astronomy-Related Roles in Support Analysis and Data Science
If you want to branch out from research, you might look for jobs like astronomical data scientist or observatory science support analyst. Data analysis is an important part of roles like these. Working in environments like science institutes and observatories, support analysts perform technical work involving the calibration and collection and organization of data using instruments and equipment such as space telescopes. For roles with a job title like data scientist, skills in data mining and the analysis of meta-data are particularly important.
Careers like support analysis and data science in areas such as observatory science are part of the astronomy field. Unlike astronomer roles, which emphasize research, they don't revolve directly around undertaking scientific studies of the stars, planets and galaxy.
Additional Resources
What Kind of Job Title Should I Be Looking for at NASA With a Master's in Astronomy?
What Degree Do I Need to Be an Astrobiologist?