If you're considering earning a master's in occupational therapy, one of the highest paying master's degrees, you might also be concerned about credentialing requirements in different locations. Occupational therapists must acquire a state-issued license to practice in that state, which means that if you relocate across state lines, your prior credentials may not help you get a job. Although licensure requirements for occupational therapists vary from state to state, similarities among common licensing criteria and a national, rather than state-specific, licensing exam make the process of relocating easier for professionals in this occupation.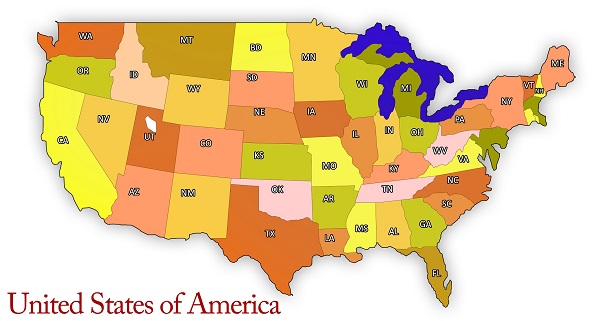 IMAGE SOURCE: Pixabay, public domain
Differing State Licensure Requirements
All occupational therapists working in the United States must have a license to practice, and all licenses are issued by the state in which you plan to practice, according to the U.S. Bureau of Labor Statistics (BLS). Because what exactly is required to get a license is up to individual states, there is no one set of criteria that applies to all aspiring occupational therapists in America. Instead, students of occupational therapy should proactively research the licensing requirements where they plan to live and work.
Some of the licensing requirements that are most likely to be unique to one state include tests that focus on state laws, sometimes called state jurisprudence exams, according to the American Occupational Therapist Association. Not all states require aspiring occupational therapists to take a test about state laws in the first place. Naturally, when a state does require a jurisprudence exam, the subject matter of that exam is unique to the state.
Other factors that may differ between states include the format of the licensure application itself, the amount of the application fee, the type and extent of the background check required and supplemental application materials, like professional recommendations.
One National Certification Exam for Occupational Therapist Licensure
The good news is that a lot of the requirements for licensure as an occupational therapist are the same or similar between states. The American Occupational Therapist Association calls these common criteria "core" licensing requirements, and they include fieldwork and graduation from an entry-level master's or doctoral degree program that is accredited by the Accreditation Council for Occupational Therapy Education.
The other—very important—core licensing requirement that states across the U.S. share is the licensing exam. While licenses in some occupations, such as public schoolteacher, are awarded upon passing a licensing exam unique to that state, all states use one national exam for occupational therapist licensing, the BLS reported. That exam is the Occupational Therapist Registered (OTR) exam administered by the National Board for Certification in Occupational Therapy.
Once you pass the OTR exam in any state, you are eligible to pursue a license in any state, provided that you meet the other licensing requirements established by officials in that state. You don't have to worry about another professional exam that tests your knowledge of occupational therapy theory and practice with slightly different content areas of focus or question formats.
This common licensing exam makes it easier to acquire a license in a new state, especially for occupational therapists who have been in the field for some time and aren't accustomed to cramming for exams anymore.
The American Occupational Therapy Association's Interstate Professional Licensing Compact Plans
Even with the core licensing requirements that are common across state lines, the prospect of needing a new license can be daunting enough to keep occupational therapists from relocating. That limits their opportunities for advancement and higher earnings as well as preventing occupational therapists from moving to areas that are experiencing occupational therapist shortages.
To help solve this problem, the American Occupational Therapy Association has been advocating for the creation of an Interstate Professional Licensing Compact. States that pass legislation to join the compact would allow occupational therapists with a valid license in another participating state to provide therapy in clinical practice, in person or through telehealth services, in that state.
The Interstate Professional Licensing Compact won't take effect right away. The American Occupational Therapy Association took the first step in August 2019, when it first established a contract with the Council of State Governments National Center for Interstate Compacts. Since then, the professional organization has taken numerous steps toward improving license portability through the compact.
Ideally, the Occupational Therapist Licensure Compact will be fully in place with at least 10 states participating by 2024, according to the American Occupational Therapy Association.
Additional Resources
Do States Have Certification Requirements to Become an Occupational Therapist?
What Is the Difference Between an Occupational Therapy Assistant and an Occupational Therapy Aide?
What Is Involved in the Fieldwork Education Aspect of Becoming an Occupational Therapist?