If you aspire to become a physician assistant, you should be happy to hear that this field is one of the highest-paying bachelor's degrees. However, only about 30 percent of physician assistants only have a bachelor's degree, according to O*NET. Most physician assistants have a master's degree, and some even hold doctorates in the field of physician assistant studies.
DegreeQuery.com is an advertising-supported site. Featured or trusted partner programs and all school search, finder, or match results are for schools that compensate us. This compensation does not influence our school rankings, resource guides, or other editorially-independent information published on this site.
Pursing a Master's Degree
Most people who choose to pursue a physician assistant master's program already have a bachelor's degree and work experience, according to the United States Bureau of Labor Statistics. In order to be considered for admission, work experience as an EMT or registered nurse, or in some other health care position, is recommended.
While some physician assistant master's degree programs will accept a student with any bachelor's degree, you will need to have completed numerous science courses in your undergraduate studies. Generally, a Bachelor of Science degree is a better choice for an aspiring physician assistant than a Bachelor of Arts degree. A bachelor's degree in physician assistant studies will provide a foundation that will prepare you for graduate studies in this field, but so will an undergraduate program in biology, chemistry, physiology, nursing and even psychology (as long as you took enough science courses).
Once you have your work experience and bachelor's degree, you're ready to apply to a physician assistant program. Physician assistant programs typically take about three academic years to complete and include scientific courses such as biochemistry, microbiology and behavioral science. In addition to your studies, you will need to do clinical rotations, although you do have options as to where you complete these rotations. Some places where you might decide to do your clinical rotations include ambulatory clinics, physician offices and acute or long-term care facilities. Your rotations can be in different areas of healthcare, such as family medicine, pediatrics, general surgery and psychiatry.
For students who need more flexibility, there are some online physician assistant master's programs, according to U.S. News & World Report.
Going for a Doctorate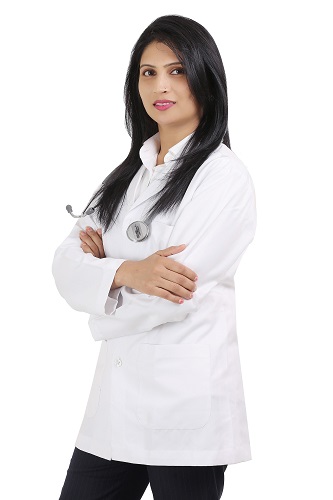 IMAGE SOURCE: Pixabay, public domain
To set your self apart in this growing field, you might want to consider going for a doctorate degree. Before applying for a Doctor of Science of Physician Assistant Studies (DScPAS) program, you will need to have earned a Master of Physician Assistant Studies, or similar degree, and have some experience working as a physician assistant.
Earning this degree will help you accommodate and assist patients, because as this field grows, so do the responsibilities. A doctorate in physician assistant studies can help you branch out into research roles, prepare to work as an educator of the next generation of physician assistants or move into a leadership role in the healthcare industry or in an academic institution.
Physician assistants who want to earn a doctorate can also choose to pursue a Doctor of Medical Science, which can be completed online.
Becoming Certified
After you have completed a physician assistant program, the next step to advancing your career is becoming certified. The Physician Assistant National Certifying Exam is issued by the National Commission on Certification of Physician Assistants (NCCPA). Passing this test and attaining certification will allow you to use the title of Physician Assistant-Certified.
This exam is a multiple-choice exam that consists of 300 questions and evaluates your knowledge in basic medical practices as well as surgical information. The Physician Assistant National Certifying Exam is five hours long, broken into five one-hour blocks with 60 questions each.
The top two categories the exam focuses on are formulating the most likely diagnosis and pharmaceutical therapeutics, both of which make up 18 percent of the test. Questions about taking patients' history and performing physical examinations make up 16 percent of the exam. Both clinical intervention and using laboratory and diagnostic studies make up 14 percent of the exam questions. The smallest two content areas on the NCCPA exam, both accounting for just 10 percent of test questions, are health maintenance and applying basic science concepts. After becoming certified, your salary potential increases and you are able to change specialties.
Physician assistant certification lasts for ten years, divided into five two-year periods. During each two-year period, you must continue to earn at least 100 continuing medical education credits. At the end of the last period, you have to take the recertification exam.
Additional Resources
What Degree Do I Need to Become a Physician Assistant?
Top 20 In-Demand Healthcare Careers
What Associate's Degrees are Good for a Career in the Health Care Industry?