Getting into a master's degree program in pathology – one of the highest paying master's degrees – isn't easy. In addition to having grades that convey a history of strong academic performance and completing an assortment of laboratory science courses as an undergraduate student, you will need letters of recommendation that speak to your suitability for the program. Who these letters are from and what they say about you can play a big role in determining whether you make it into graduate school for pathology or whether you have to give up, at least for now, on your plans to pursue a career as a pathologists' assistant.
The Benefits of Letters of Recommendation from Professors and Others
Ideally, at least some or most of your letters of recommendation will be from the college professors who taught your undergraduate courses. In fact, some pathologists' assistant master's degree programs specifically require letters of recommendation to be from your former college professors.
Since the purpose of getting a recommendation from a former professor is to underscore your academic success in a discipline that is related to what you plan to study in graduate school, you definitely want to choose professors in relevant fields like the sciences. A letter from an English, art or history professor is unlikely to carry much weight with the admission personnel of a master's degree program in pathology, a field in which having a strong foundation in laboratory science is vital.
Besides a former college professor, from who else might you request a letter of recommendation? Some master's degree programs in pathology programs encourage students to consider seeking recommendations from former or current employers, particularly if they work in a field relevant to healthcare or laboratory science.
For example, it may make sense to ask your supervisor for a letter of recommendation if you currently work as a clinical laboratory technician, a role that you can acquire with only a bachelor's degree, according to the United States Bureau of Labor Statistics. This type of work experience is clearly relevant to your intended career as a pathologists' assistant, and the supervisor recommending you can speak to your ability to use relevant equipment, understand the needs of a medical laboratory workplace and work with other healthcare professionals. You might also ask for a letter of recommendation from a pathologists' assistant with whom you engaged in job shadowing and observation as you prepared to apply for a master's in pathology degree program.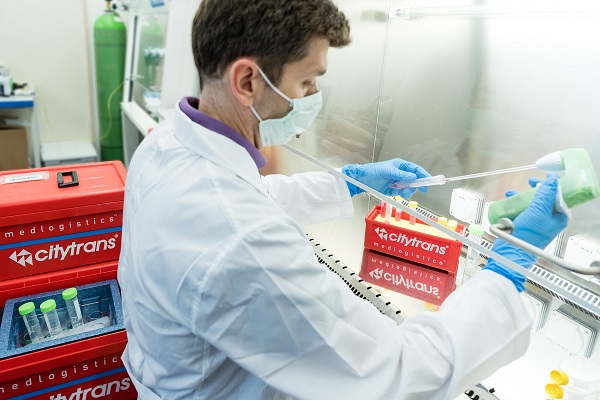 IMAGE SOURCE: Pixabay, public domain
If you don't have work experience in healthcare, avoid asking a supervisor for a letter of recommendation. A letter that talks about your dependability as a retail worker or restaurant waitstaff isn't relevant enough to help you get into pathologists' assistant school.
What Do You Want a Letter of Recommendation for a Pathology Program to Say
Who you get a recommendation from matters, but so does the content of their recommendation. You want your letters of recommendation – two or three of them, for most programs – to speak to different strengths and qualities that would make you a good candidate for a master's in pathology degree program.
Letters of recommendation that highlight your academic and educational aptitude and performance are ideal, because a master's degree in pathology is a difficult program of study to undertake. The graduate school admissions team wants to know that you are capable of handling the advanced science and medical coursework involved in the program, and a letter of recommendation that emphasizes your academic skills can reassure admissions personnel that you have what it takes to succeed.
Similarly, if one of your letters of recommendation is from an employer, it should draw attention to your professional capabilities, particularly the ones that are relevant to your intended program of study. Perhaps you quickly learned the skills to use equipment, tools and procedures on the job that compare to the microscopes, slides and other tools you will uses as a pathologists' assistant. A letter of recommendation from a supervisor may also speak to your work ethic and habits more generally, including your professionalism and maturity.
Qualities like compassion and integrity are important for pathologists' assistants to possess, and it's appropriate and even beneficial for a letter of recommendation to draw attention to these traits. However, a recommendation that only addresses soft skills and personality traits may leave admissions personnel wondering whether the applicant is academically and professionally capable of thriving in the program.
A letter of recommendation should be succinct but detailed. If the person you ask for a recommendation doesn't know you well enough to speak to concrete examples of occasions when you demonstrated your aptitude, the letter will be generic and unconvincing.
Additional Resources
Is the Prerequisite Work for a Pathology Degree Similar to Preparing to Go to Med School?
What Should I Try to Find Work/Internships in During the Summers of My Pathology Master's Programs?