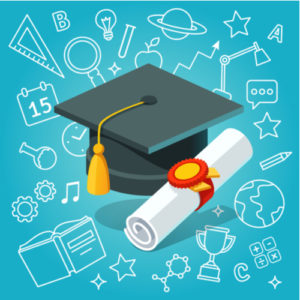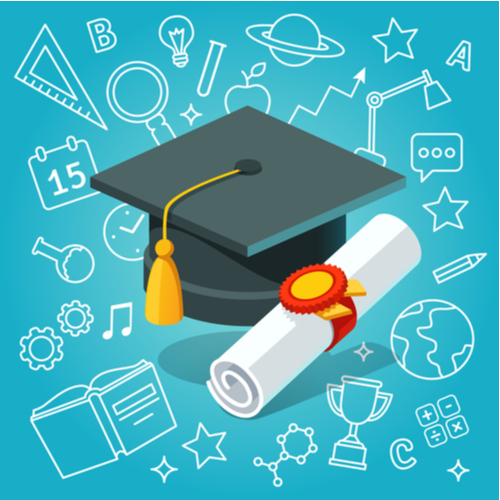 If you've been working for a few years and have recently felt like you need a change, you may be looking at graduate degrees. Or maybe, you're holding your bachelor's degree in your hand and have no idea where to apply to jobs or what to do next. Or perhaps you went through something tough with a family member these last few years and now you want a different education that will set you up to serve the community in the way it has served you and your family.
Whatever your reason for looking into additional education, you are not alone in wondering if you can get a graduate degree completely unrelated to your bachelor's degree. Passions fade, interests change, and sometimes, we just need something new and fresh.
There are many bachelor's degrees that can lead you to a master's in healthcare management. You can probably guess some of the common ones: nursing, business, or health administration. But what if your bachelor's degree is completely unrelated? What then?
DegreeQuery.com is an advertising-supported site. Featured or trusted partner programs and all school search, finder, or match results are for schools that compensate us. This compensation does not influence our school rankings, resource guides, or other editorially-independent information published on this site.
Obtaining a Graduate Degree in Healthcare Management
Today, healthcare ranks as one of the fastest growing professional fields. According to the U.S. Bureau of Labor Statistics, in 2018 medical and health service managers made $100,000 annually and the job outlook is to increase by 18% (much quicker than other industries). It is no surprise then that many professionals are looking to advance their careers via a masters in healthcare management.
There are two ways to achieve a graduate degree in healthcare management.
Masters of Healthcare Administration (MHA)
Masters of Business Administration (MBA)
An MBA is a business-focused degree, with an emphasis on healthcare specialization. An MHA is a more immersive health management degree. The consistently changing world of healthcare has led to significant overlap between these two degrees. Professionals with either of these degrees continue to be in demand.
Regardless of what graduate degree you are pursuing or where you want to pursue it, you will find similar steps to the process. Those steps are outlined below.
Step One: Obtain a Bachelor's Degree
If you haven't yet achieved a bachelor's degree, it is worth pursuing one in a related field. Typically, MHA and MBA candidates come from a business, nursing, or liberal arts background. They may possess a bachelor of science in nursing, a bachelor of arts in business, a bachelor of arts in social science, or a bachelor's of human resources management.
If you already have a bachelor's degree that does not fall into any of those categories, you can still apply to graduate degree programs. Take a moment to consider if your bachelor's degree makes more sense for an MBA program or an MHA program. That clarification may help you choose which direction to move.
Ultimately, a quick perusal of 10-15 programs, both online and on campus, shows that the admission requirement for each program is a bachelor's degree from a regionally accredited institution. There is no clarification about which bachelor's degrees are appropriate.
Step Two: Gain Employment
A bachelor's degree is going to qualify you for many entry-level positions. You may already be in one. If you are not, it is a good idea to begin working. Know that it is not typical for larger organizations to hire bachelor's level employees for higher-level administration or management positions. A graduate degree will gain you access to those positions. However, smaller organizations may have greater opportunities for middle management or upper level positions, even with only a bachelor's degree.
While it can be tempting to head straight into a master's program, potentially defer your loans, and begin working later, as you look at graduate programs, you will find that almost all of them prefer 2-5 years of working experience as a prerequisite in the application process. If you are applying to a master's in healthcare management program with an unrelated bachelor's degree, you will want some solid years of working experience to support your application and make yourself a competitive candidate.
Whether or not you are seeking or have gained appropriate employment, consider membership in professional organizations as well. These organizations will bolster your application, offer career-planning tools, and (often) try to connect employers with members desiring work.
Step Three: Choose Programs to Apply To
As with any degree choice, in addition to your own eligibility there are a variety of factors to consider as you choose a program to apply to. Whether or not you feel that you are a competitive candidate, pay attention to program details before you make your choice.
Accreditation: Look for a program that is CAHME accredited. The Commission on Accreditation Healthcare Management Education is an interdisciplinary group of commercial, educational, professional and clinical organizations. The commission is considered the benchmark for health management professionals, responsible for evaluating, upholding, promoting and improving the quality of education in both the U.S. and Canada. CAHME accredits both online and on campus programs.
Program Location: Many working professionals need the freedom of online education when pursuing advanced degrees. There are a variety of on campus and online master's in healthcare management programs available today. You may find some online programs offer a longer length of time to complete your program (greater than the standard two years).
Cost: Finances are often an issue for many advancing professionals. Pay attention to program costs. Many websites compare programs via different rating systems (usnews.com, niche.com, forbes.com). Look for a ranking system that places a larger emphasis on cost. If you are already working, there is a chance your employer offers tuition reimbursement as well.
Concentrations: If there is a specific area of healthcare management you are interested in, look for graduate programs that offer that specialty or concentration. Healthcare operations, health policy, financial management, and healthcare informatics are some typical concentrations offered.
Moving On in Healthcare Management
The choice to pursue a healthcare management degree is a sound one. With both an MHA and an MBA, there is good job security, salary potential, and career opportunity. There are a variety of specialties and avenues available inside of each degree type and after graduation, you are sure to find a niche in which you can add value and grow.
Without a related bachelor's degree, it would be dishonest to say that your application process won't be a little tougher. But good work experience, professional organization membership, and desire are going to make you an attractive and competitive candidate. Don't let an unrelated bachelor's degree stop you. There is a program that will recognize the passion in you; go find it.
Laura Mansfield
Master's of Science in Nursing (MSN) | Sacred Heart University
Associate's Degree of Nursing (ADN) | North Seattle Community College
Bachelor of Business Administration (B.B.A.), Marketing, Sales | University of Washington (Seattle)
October 2019
More Articles of Interest: