In high-level roles in health administration and management, you could make a great living. Medical and healthcare managers enjoy a six-figure median salary, which is why a bachelor's degree in health administration or health management is one of the top degrees for the highest-paying business careers. You can pursue a master's degree in these fields, but you don't necessarily need one, and most medical and healthcare managers don't have a graduate degree.
Your Opportunities With a Bachelor's Degree in Health Administration
Strictly speaking, you can become a medical or healthcare manager with only a bachelor's degree, the United States Bureau of Labor Statistics (BLS) reported. Further, a bachelor's degree is the single most commonly reported level of education among medical and healthcare managers, accounting for almost one-third of the occupation, O*NET reported. In fact, more medical and healthcare managers have an associate's degree than a master's degree, at 19 percent and 12 percent, respectively.
With a bachelor's degree in health management or administration, you could find a role as a medical office manager, a medical records manager, a practice administrator, a program manager or a health manager. Although jobs in hospitals may be the first type of opportunity that comes to mind, you can work in any number of employment settings with your healthcare administration degree, including outpatient medical facilities, government public health agencies and health insurance companies.
Depending on your role in healthcare administration, you may be responsible for a variety of different tasks. The higher the level of your position, the more you will focus on big-picture decisions and solutions while first-line supervisors handle the more immediate duties of overseeing individual teams and procedures. The healthcare administrator jobs you can secure with a bachelor's degree are often lower-level management roles. Your job may include hiring and training workers, developing work schedules, maintaining records and managing budgets, finances and matters of legal compliance, the BLS reported.
Before you can advance your career to a higher level of management, you need work experience in a healthcare setting. Health administrators in non-clinical roles often start as financial clerks or administrative assistants before they move into management.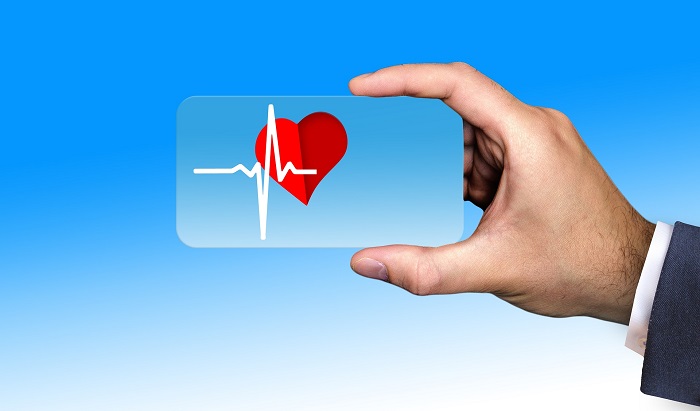 IMAGE SOURCE: Pixabay, public domain
What to Know About a Master's in Health Management
When do you need a master's degree? Usually, when you want to move up into senior-level roles like healthcare executive or health director. Generally, the higher your level of responsibility in the healthcare system or organization, the more will be expected of you in terms of education and experience. When you work in these senior-level roles, your job duties often include developing goals and plans to meet those goals, taking steps to measurably improve quality and efficiency of service and representing the organization.
Even though the majority of medical and health service managers report not going to graduate school, the BLS noted that master's degrees are both "common" and "preferred" in this occupation. Additionally, there are benefits of having a master's degree in terms of both career outlook and earning potential. Although the occupation is projected to grow by a much faster than average rate of 18 percent over a decade, the best opportunities are likely to go to candidates with a master's degree. Those more highly educated managers can also expect to make considerably more money. The BLS reported a wage premium of 29 percent – around $20,000 per year – for medical and health services managers who earn their master's degree.
With more than 406,100 Americans already working in medical and health services manager roles, the rapid rate of growth expected for this occupation should add another 71,600 new job openings over the course of a decade.
The Importance of Certification and Internship Experience
Although graduate-level study is valuable in this field, what really makes a master's degree so appealing to many employers isn't the curriculum itself, but instead, the experience students gain during their graduate internship. As a result, students who choose an undergraduate program that includes a rigorous internship requirement are in a better position to advance their careers without a master's degree, according to job search website Monster.
In particular, students can benefit from seeking out bachelor's degree programs certified by the Association of University Programs in Health Administration (AUPHA). Under the AUPHA certification standards, all certified bachelor's degree programs must include an internship requirement. Students in AUPHA-certified programs must complete a minimum of 120 hours of work experience, although some programs require far more hours.
In addition to strengthening your qualifications for a job, your internship can also help you build networking connections that may help you quickly find your first job out of college.
Additional Resources
Are There Any Programs Completely Online to Get My Master's in Healthcare Management?
Can I Get a Graduate Degree in Healthcare Administration If My Undergraduate Degree Is Totally Unrelated?
Do Most Master's Programs in Healthcare Management Require Me to Take the GRE?