Although it's not one of the primary branches of engineering study at the undergraduate level, engineering management is one of the highest-paying bachelor's degrees out there. This major is ideal if you want to work in a leadership role in engineering, because it equips you with the specialized knowledge needed to succeed in managing engineering projects, departments, or firms. Being ambitious, you might wonder if double majoring in business as well as engineering management may be worthwhile to boost your career prospects even further. Although you'll likely find some degree of overlap between these two programs of study, pursuing both can give you a strong foundation in both business and engineering, a combination that is increasingly valuable in the business world, according to U.S. News & World Report.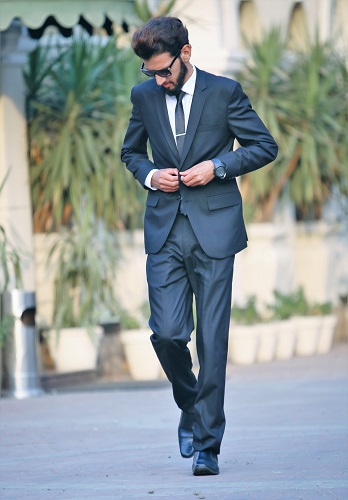 IMAGE SOURCE: Pixabay, public domain
What to Expect in an Engineering Management Major
What makes an engineering management program different from other engineering majors is that its emphasis is on developing the business and leadership skills needed for management roles in engineering. By the time you complete your engineering management bachelor's degree, you will be able to handle necessary responsibilities like analyzing and visualizing data, managing projects and processes, integrating complex systems and overseeing the economics of business practices, in addition to performing engineering design work. This set of skills can help qualify you to begin moving up the ranks toward increasingly higher-level managerial roles once you have the experience to do so.
Some of the most important courses in your engineering management degree program are specialized classes like engineering project management, operations management and process engineering, engineering economics, managing the development enterprise, management modeling and simulation and statistics for engineering managers. Many courses integrate business principles into engineering subject matter, such as innovative systems design and data mining and risk assessment.
Of course, engineering management programs at the bachelor's degree level prepare you for the technical aspects of work in engineering, not only the managerial aspects, so they also include an engineering core that covers topics in different engineering fields.
A Difference of Focus
Some of the core coursework in an engineering management bachelor's degree program includes studies in microeconomics, macroeconomics, operations research, accounting and business analysis and entrepreneurial thinking. These classes provide a lot of context in the field of business that students in other engineering disciplines often miss out on. However, they still don't provide even a condensed overview of what you would cover in a full business degree program, which is one reason why students often choose to double major.
While engineering management is a program that focuses on specialized knowledge, business administration is a program that emphasizes a breadth of studies. When you major in business administration, you take a wide array of courses in topics like the fundamentals of finance, operations management, organizational behavior, managerial accounting, financial accounting, strategic management, marketing and business law. As you see, there are a lot of business subjects in a business administration curriculum that don't appear in an engineering management curriculum, so double majoring in these programs isn't redundant.
Often, you have the opportunity to either pursue more extensive coursework in one of the major fields of business or to flesh out your knowledge of the field as a whole with intermediate coursework in each subject area.
Leveraging Your Double Major for a Graduate Degree
If you really want to work in a high-level leadership role in engineering, there's a good chance your bachelor's degree won't be the end of your academic pursuits. More than 40 percent of architectural and engineering managers report having some formal education beyond a bachelor's degree, according to O*NET. A master's degree is the most popular form of post bachelor's education, with 32 percent of engineering managers reporting this level of education, but another 9 percent of the occupation has a post-baccalaureate certificate.
Choosing to double major in business and engineering management as an undergraduate can improve your opportunities for graduate study, because you are more likely to meet the prerequisites for a master's degree program. In fact, some students who dual major in business and engineering management also look for opportunities to apply some of their coursework to a master's degree through a "4+1" program. These accelerated programs allow highly motivated students to begin taking graduate studies during their undergraduate years of study and apply those courses to both their bachelor's and master's degrees, earning both levels of degree within five years.
With your dual degree background, you'll likely meet prerequisites for a Master of Business Administration (MBA), Master of Engineering Management (MEM), Master of Science in Engineering Management (MSEM) or Master of Science in Technology Management.
Additional Resources
What Are the Highest Paying Jobs in Engineering?
What Kind of Business Jobs Can You Do With a Degree in Engineering?