Whether you study in person or online, a master's degree in petroleum engineering is among the highest-paying master's degrees you can earn. Students who are thinking of online learning might wonder if they are giving up important aspects of the graduate school experience when they choose to study online. While there may be some tradeoffs to be aware of, many students gain the flexibility to earn a degree that they otherwise wouldn't be able to pursue. Petroleum engineers who are considering online learning should determine what they're looking for in a degree program and weigh the pros and cons of online study.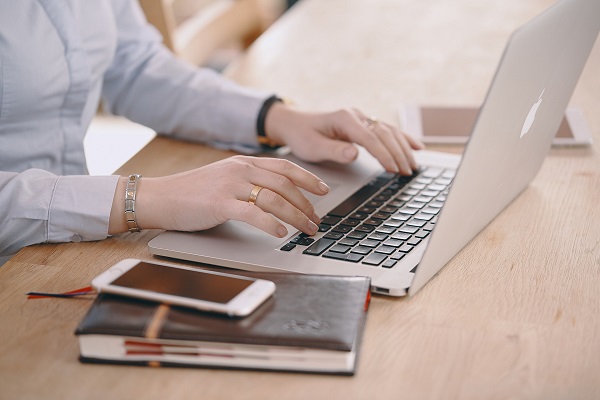 IMAGE SOURCE: Pixabay, public domain
Featured Programs
Non-Thesis Programs May Be Your Most Plentiful Options
If you're heading back to school because you want to contribute to research in the field of petroleum engineering, you may miss out on that opportunity by studying online. It's not unusual to find online master's in petroleum engineering programs that are limited to non-thesis formats.
This means that you won't write and defend an academic paper based on original research as the culmination of your graduate studies.
If you really want to write a thesis, there are online master's in petroleum engineering programs that include a thesis component, but they may be harder to find. You may also feel that you have less support from faculty and school facilities when you're conducting your research online rather than on campus.
Not having to write a thesis doesn't mean you're necessarily "missing out" on anything. Plenty of traditional in-person petroleum engineering programs are non-thesis programs, too. For students whose primary motivation in earning a master's degree is increasing their opportunities, expertise or earning potential in professional practice, the research thesis may not be relevant. While you certainly could learn from partaking in research, these non-thesis programs – whether online or on-campus – are meant for students who want a practice-focused master's degree instead of a research-focused one.
Rather than writing and defending a thesis, you might end your graduate studies in petroleum engineering with a final examination, a seminar course or another type of culminating or capstone experience.
You Have Fewer Opportunities for Laboratory Learning
When you study petroleum engineering on campus, you have plenty of access to laboratories where you can perform hands-on examinations of specimens and experiments. Laboratory work is particularly important for undergraduate students who are getting their first taste of the petroleum engineering field. Classes in drilling engineering, reservoir engineer, production engineering, formulation evaluation and drilling fluids are all likely to include laboratory components.
However, graduate programs in petroleum engineering make use of laboratory facilities as well. These programs often highlight as a selling point any specialized labs that are available to students, such as drilling simulator laboratories, drilling fluids laboratories, fluids characterization laboratories and reservoir characterization laboratories.
If you're an experienced petroleum engineer with an undergraduate degree in the field, you might not need lab experience as much. You already apply petroleum engineering concepts and practices to the real world at work. As a result, some online graduate programs in petroleum engineering include no lab requirements at all.
If going back to school is just a means to improve your career prospects, not having to do lab work may not feel like missing anything. Still, some graduate students enjoy and get excited about laboratories and research opportunities, so it's good to know what to expect.
What You Gain by Studying Petroleum Engineering Online
Although you do miss some of the in-person graduate school experience by studying online rather than in person, you also gain a lot. The flexibility of online studies means that you can work toward your master's degree from anywhere in the world. Considering that travel – sometimes international – is often part of the job for petroleum engineers, this convenience is a big deal. Otherwise, you might have to choose between your career and your education.
You also have more options to choose an engineering school and program that fit your needs and interests. Since you don't have to make the commute to and from campus, you're not limited to schools in your area, and you don't have to uproot your life to go to your dream school.
Online programs in petroleum engineering are often made for working professionals, which means your time learning and your professional experience are valued. Despite the reputation that online courses sometimes have for leaving students feeling isolated, some online programs go above and beyond in fostering student engagement through small class sizes and close-knit alumni networks. Of course, this varies by engineering school and by program, so it's important to look at the benefits offered by the specific programs you're considering.
When you earn a master's in petroleum engineering degree online from a school that offers traditional on-campus programs, your degree typically won't specify that you studied online rather than in person. You will be awarded the same degree as traditional students.
Additional Resources
What Classes Will I Have to Take for a Degree in Petroleum Engineering?
How Long Does It Typically Take to Get a Master's in Petroleum Engineering?
Due to the Pandemic, Are Schools Generally Requiring the GRE as Part of the Application Process?
Is the Work for a Master's in Petroleum Engineering Too Intense to Be Able to Hold Down a Job While Studying?