If you're interested in designing solutions by applying the science of metals to real-world problems, you may want to earn a bachelor's degree in metallurgical engineering. Metallurgical engineering is one of the highest-paying bachelor's degrees and can prepare you for careers in mineral and materials processing, the technical processes of metallurgical extraction from minerals, the physical processing of metals and materials engineering. Much of your coursework in metallurgic engineering, specifically, and engineering principles, more generally, comes from your engineering core and major coursework. However, you can also develop a stronger knowledge of metals through courses in different branches of science, such as physics, chemistry and geology.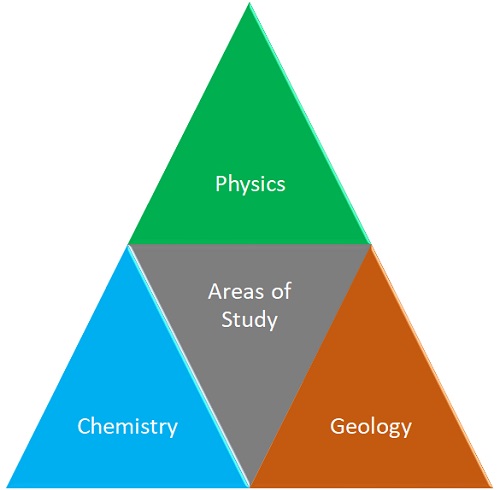 Physics Courses in a Metallurgical Engineering Curriculum
Physical metallurgy is one of the main branches of metallurgical engineering. This area of work and inquiry focuses on the processing of metal materials into different products through a variety of technical and physical processes. Although physical metallurgists use processes like welding, alloying, casting and forging to process metals, they're more than welders or smiths. They have a detailed knowledge of the physical, chemical and mechanical properties of raw and processed metals, and they use this scientific knowledge to strategically process metals for distinct purposes.
A course in general undergraduate laboratory physics courses is the first college-level physics class most metallurgic engineering students take. You will likely take additional courses in physics, especially if you have an interest in physical metallurgy. Students of metallurgical engineering often take courses in the physics of metals, as well as electromagnetism, thermodynamics and matters of physics that deal with heat, sound, mechanics and motion.
A major-specific class in physical metallurgy would usually cover the properties and structures of metals – and, possibly, minerals and crystals, as well – along with the laws of physics that apply to them. Some of the topics you might cover in a class in the physics of metals include mathematical understanding of the structure of metals and materials and the mechanisms that influence this structure.
Not all physical metallurgy courses are offered from a physics perspective. Others are offered from a chemical and materials engineering department and focus more on engineering applications than a course offered through a physics department.
Chemistry Studies for Metallurgical Engineering Students
Chemical processes play an important role in different areas of metallurgical engineering, from mineral processing to metal extraction. Besides the basic college-level laboratory chemistry courses, you may take classes in analytical chemistry, organic and inorganic chemistry, biochemistry and environmental chemistry.
The study of physical chemistry is particularly important for metallurgical engineers. In one or more courses in physical chemistry, you will learn about chemical kinetics, quantum mechanics, thermodynamics, chemical equilibrium, physical transformations of substances and more. In some programs, you might take a specialized physical chemistry course that focuses on the principles of producing metals like steel and iron.
The chemical and technical processes used in extractive metallurgy compare to those used in the broader branch of chemical engineering, but unlike chemical engineers, metallurgical engineers usually work with inorganic materials rather than organic ones.
Geology Classes for Expanding Your Knowledge of Metals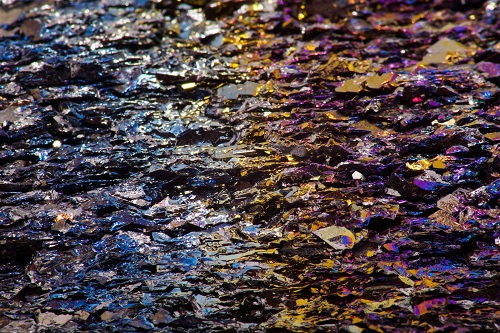 IMAGE SOURCE: Pixabay, public domain
Metal deposits occur naturally in mineral concentrates, ore and other rocks. If you want to better understand metals – especially the mineral processing and extractive technology components of metallurgical engineering – then you should consider taking courses in geology. Often simplified as the study of rocks, geology is the study of the Earth – including the materials that make up its surface and interior, the physical and chemical processes that occur in these materials and how the Earth changes over time.
A geology class in introductory mineralogy teaches metallurgic engineering students about the different types of minerals and classes of rocks, along with the process of rock formation.
Many students of metallurgical engineering choose to take elective courses in geology. You might decide to study Earth materials and geochemistry to better understand how to use the principles of geochemistry to test samples and identify and classify minerals and crystals. Other popular geology electives for this major include physical geology, studies of Earth resources and the environment, the theories and applications of remote sensing technologies and courses dedicated to the study of different kinds of rocks, like minerals, crystals and sedimentary rocks.
If you find that you really enjoy your studies in geology, you might consider further studies or career opportunities in geological engineering, geophysical engineering or mining engineering. There's considerable overlap between these related fields of engineering.
Additional Resources
Do I Need to Decide as an Incoming Freshman What Particular Area of Engineering I Want to Study?
Do Different Personality Traits Help Make Someone More Likely to Be Successful in a Particular Area of Study in Engineering?
What Is the Benefit of an Engineering Degree Vs a Science Degree?