Construction engineering is one of the highest-paying bachelor's degrees. You don't need a master's degree to work in this field, but having one can expand your career opportunities, especially in management. Most construction engineers who go to graduate school opt for a degree in a field like construction engineering and management. This program is closely related to the background they already have and allows them to develop more specialized knowledge as well as cultivating new skills in business management.
A Master's in Construction Engineering and Management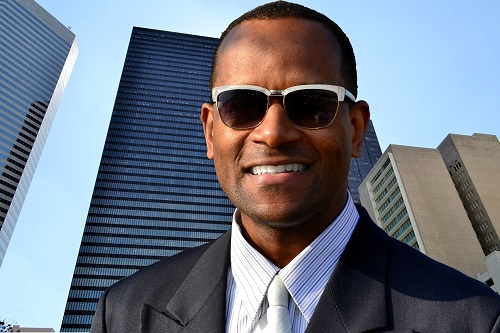 IMAGE SOURCE: Pixabay, public domain
One of the benefits of earning a master's degree is having the opportunity to develop more advanced, specialized knowledge of your field. Students in a master's degree program in construction engineering and management may start off with core courses in topics like construction business management, construction project controls, analytical methods for construction operations design and the selection of construction equipment and materials. Beyond your required foundational courses, you may have the option to choose classes that are more relevant to your interests and career aspirations.
You may, for example, choose to explore the applications of virtual reality technologies to the field of construction engineering. Sustainable building design, construction and operation is another popular course, particularly if you are interested in reducing your environmental impact and in resource-conserving aspects of construction engineering. Depending on your interests, you may consider courses in the legal aspects of engineering, advanced project management skills or computer applications in construction. Many graduate-level construction engineering courses revolve around modeling, including studies of built environment modeling, building information modeling and modeling and visualization of construction operations. Besides courses in engineering, students in these programs may also take classes in areas like management, economics, computer science and statistics.
If construction engineering and management doesn't sound like the right fit for you, you could use a master's degree in civil engineering or one of its specializations, like structural engineering, to make a career change or a graduate business degree, like an MBA. 
Thesis and Non-Thesis Options in Construction Engineering
How do you feel about conducting original research and writing lengthy papers? There's no wrong answer, but it is important to ask yourself this question before you apply to a master's degree program in construction engineering. Construction engineering graduate programs come in both thesis and non-thesis varieties, so you want to make sure that you're signing up for a program that aligns with what you want.
Generally, a master's degree program in construction engineering that requires a thesis is a more research-focused program. That doesn't mean you won't learn professional skills and practical applications, but it means that you may spend a good chunk of your education on matters of research. Non-thesis options are usually professional programs that are meant for construction engineers who want to improve their skills and career opportunities but aren't necessarily interested in carrying out original research.
Non-thesis degree programs aren't necessarily easier than thesis programs. They still require high-level coursework and often require more formal coursework than thesis programs, which devote a portion of their credits to research experiences and efforts.
Advanced Education Options Outside of Master's Degrees
Advancing your education can almost always offer some value, whether in terms of improved job opportunities and salary potential or simply personal and professional growth. However, prospective students should think carefully about what they want out of their education and weigh all of the relevant options. A master's degree program isn't the only option for construction engineers.
Some construction engineers find that a graduate certificate better fits their needs. A certificate program often requires one-third to one-half of the credits needed to complete a master's degree program and doesn't require a thesis, as some master's degree programs do. Rather than emphasizing research, a certificate program is likely to focus on the skills and knowledge used in professional practice. A graduate certificate program may be a great opportunity to brush up on your knowledge of a particular subject area to improve your career.
On the other hand, if it's the research component of construction engineering that really interests you, a master's degree might not be enough education. Instead, you may be better off pursuing a doctorate in construction engineering. Doctoral degree programs in this field often focus on applied research and include an independent original research project that culminates in your doctoral dissertation.
Doctoral programs in construction engineering may be designed for students with a bachelor's degree or a master's degree. Some programs offer multiple tracks with separate course requirements and timelines to graduate depending on the starting level of education.
Additional Resources
What Degree Do You Need to Be a Civil Engineer?
What Are the Highest Paying Jobs With a Degree in Civil Engineering?
What Classes Will I Have to Take for a Degree in Civil Engineering?
What Kind of Job Can You Get With a Degree in Civil Engineering?