Choosing a master's degree program in curriculum writing is a difficult task. Many schools offer graduate programs in this specialization. Narrowing down which program is right for you can take a good deal of research. Three high performing and well-recognized schools that offer master's-level programs in curriculum and instruction are Michigan State University, the University of Texas at Arlington and the University of Wisconsin—Madison. Although these schools come highly recommended, there are many other colleges that offer quality degree programs in curriculum writing at every price point.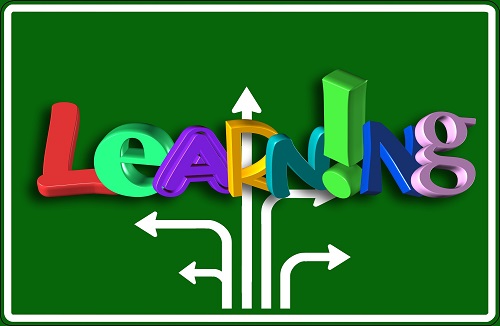 IMAGE SOURCE: Pixabay, public domain
Michigan State University
Michigan State University (MSU)'s Master of Arts in Teaching and Curriculum degree program is number one in the nation among graduate curriculum and instruction programs, according to U.S. News & World Report. The fully online program also ranks high on the publication's list of the best online graduate options in this specialization.
The flexible program lets students choose from seven different concentrations. Students who aspire to instructional coordinator and curriculum specialist roles will be most interested in the educational technology concentration, which culminates in an Educational Technology Certificate. Specialized courses in Teaching for Understanding with Computers, Adapting Innovative Technologies to Education and Applying Educational Technology to Problems of Practice make up nine of the 30 credits required to complete this concentration.
The base curriculum includes classes like Inquiry into Classroom Teaching and Learning, Curriculum in its Social Context and Curriculum Design, Development and Deliberation in Schools. Students round out their education with 12 credits of elective courses, which may include classes like Creativity in Teaching and Learning, Learning Mathematics with Technology, The Nature and Design of Compelling Experiences and Technology, Teaching, and Learning Across the Curriculum.
For those not yet in the teaching field, MSU's master's program isn't the best fit, because it does not qualify students for new teacher certification or licensure.
The University of Texas at Arlington
At the University of Texas at Arlington College of Education, there's a dedicated Department of Curriculum and Instruction. Here, you won't find just one master's program in curriculum and instruction, but four specialized program options. Additionally, the Department of Curriculum and Instruction offers a unique Master of Education Degree in Mind, Brain, and Education program and two teacher certification options.
Instruction and design concentrations offered include Mathematics Education, Science Education, Literacy Education and Open Option. Students in the Mathematics Education, Science Education and Open Option concentrations all complete the same core coursework:
Effective Teaching and Learning for 21st Century EC-12 Students
Advanced Teaching Models for Diverse Learners
Understanding and Designing Classroom Research
Implementing and Disseminating Classroom Research
In the Mathematics Education specialty, students choose courses from a wide variety of mathematics topics, ranging from measurement concepts, whole numbers and operations to more advanced topics like algebra, geometry and calculus. Science education majors learn laboratory methods and topics of physics, chemistry, biology, environmental systems, geology and other disciplines of science. In the open option, students have the flexibility to choose from a breadth of focus area courses but must work with their program director to build a sequence of courses that provides value.
Students pursuing the Literacy Studies emphasis complete a different curriculum that includes multiple practicum courses. In addition to basic content area studies in reading, writing and teaching the writing process, students learn about the foundations of literacy learning, literacy assessment, literacy research and literacy for a pre-adolescent and adolescent audience.
In the Literacy Studies specialization, students can pursue a certification in English as a Second Language or as a Reading Specialist. Although out-of-state students can enroll in the online program, they should check their state's certification requirements first.
The University of Wisconsin—Madison
The master's-level option at the University of Wisconsin—Madison isn't a Master of Arts or Master of Education degree. Instead, the Master of Science in Curriculum and Instruction has more of a research basis than many other degrees in curriculum and instruction. As a result, this program is a great choice for students who want to keep their options open and are considering a doctoral degree in the future.
Although the master's Curriculum and Instruction program at the University of Wisconsin—Madison equips students with the research and scholarly skills to go on to earn a Ph.D., it also provides the practical knowledge needed to work in instructional coordinator and curriculum specialist roles. Coursework may include Cultural Foundations of Learning and Development, Educational Game Design, Literacy Across the Curriculum, Teaching Diverse Learners and Implementing Universal Design: Curriculum Development & Analysis. Many courses offered focus on subject areas like mathematics, science and English.
In some ways, this Master of Science program may be more challenging than other master's-level programs in instruction and curriculum. While many of these professional programs are non-thesis programs, the University of Wisconsin—Madison's program requires students to complete either a thesis or another form of master's project that involves scholarly analysis and writing. The 30 credits of coursework required to graduate do not include students' thesis and research credits. Once they complete their coursework, students must pass a master's examination prior to graduating.
Students can also choose from experience-based courses, including graduate-level practicum and student teaching classes.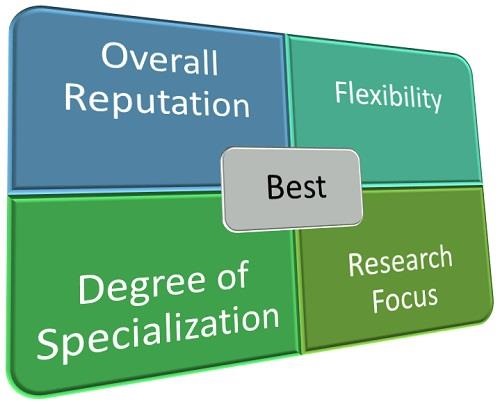 Choosing the Best Master's Programs in Curriculum Writing
Identifying the "best" programs is always somewhat subjective, but that's particularly true in the case of curriculum and instruction degrees. There are fewer objective measures of quality, like professional exam pass rates, in this discipline than in other areas of study. Our top choices for the best master's programs in curriculum writing were based on the program's overall reputation and unique factors like flexibility, degree of specialization and research focus.
Ultimately, what may be the best program for one student may be a poor fit for another. Before you choose a master's program in curriculum writing, it's important to figure out what you want and need from such a program. Are you interested in research, or do you prefer a program that focuses more on professional development for curriculum design? Are you willing to take graduate standardized exams and write a thesis, or is a non-thesis program that may not require the GRE more in line with your strengths and preferences? While some students like a program that is tailored to a specific content area, others would rather not be pigeonholed into only writing curriculum for math, science, or literacy.
Knowing your state's requirements may also impact what graduate programs will be the most valuable to you. An online program in another state may qualify you for an extra certification in that state, but not in your own state.
Additional Resources
Is Instructional Design the Same Thing as Curriculum?
How Much Does It Cost to Get a Master's in Curriculum?
What Other Kinds of Jobs Can I Get With a Master's in Curriculum Creation?