If you're thinking about earning an advanced degree in curriculum and instruction, one of the highest paying master's degrees, the prospect of writing a dissertation may be looming in your mind. Theses and dissertations are lengthy academic papers, usually conveying the results of original research, produced by students pursuing a master's or doctoral degree, respectively. Graduate students of curriculum and instruction programs may conduct their research on many different topics in learning and pedagogy. Some programs that emphasize the professional practice of curriculum development and instruction training, rather than research, may not require a thesis or dissertation at all.
Topics of Theses and Dissertations in Curriculum and Instruction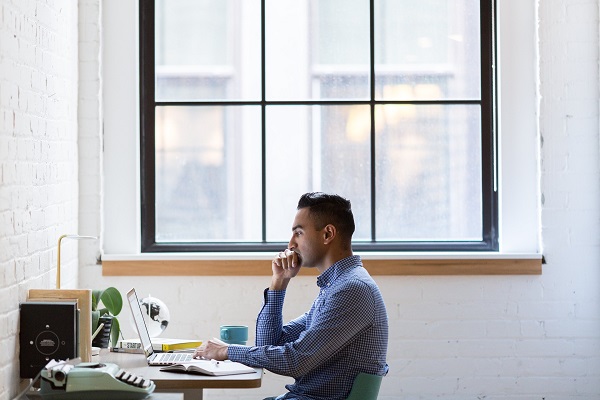 IMAGE SOURCE: Pixabay, public domain
When you think of research, it's probably fields like science and engineering that most readily spring to mind. Research is a big part of advancing the body of knowledge in just about any field, even less technical ones. The purpose of research in curriculum development is generally to better understand teaching and learning, such as how students learn best, what types of issues affect learning or arise in teaching and what teaching approaches are most effective. This research is important even to instructional coordinators and curriculum specialists who don't plan on any research involvement after graduate school, because research findings are what influence our understanding of best practices in the field.
What, specifically, might you write about in a thesis or dissertation as a graduate student of a curriculum and instruction program? Some students focus their research on technology, evaluating how tools and technologies like laptops, tablets, multimedia learning environments and virtual field trips influence learning outcomes. Theses and dissertations sometimes focus on different content areas, like socialization in science instruction or the use of learning objects in statistics classrooms.
Often, research in curriculum and instruction emphasizes understanding and identifying ways to solve issues in the field. These types of curriculum and instruction thesis topics might include, for example, how African-American students perceive the development of social capital in high school STEM (science, technology, engineering and mathematics) classes or the experiences of students from East Asian or Indian cultures in educational settings that range from college-level English literature classrooms to mainstream middle schools. Other thesis and dissertation topics in this field might include research on teen stress, the challenges of increasing the number of female students studying computer science in high school and how introducing speech-generating devices into preschool classrooms can help students with autism spectrum disorder.
Some thesis and dissertations present case studies of teachers or the curated experiences of students, while others are more experimental and quantitative in nature. Before students set out to conduct research and write a thesis or dissertation, they will probably complete some coursework in an area related to their research focus and in the quantitative and qualitative methods used for research in the field of education.
If you find while pursuing your master's degree that you have a strong interest in research, embrace it by specializing in curriculum evaluation and research, a concentration that prepares you for research and academic roles, or by going for your doctorate.
Thesis and Dissertation Requirements for Graduate Curriculum and Instruction Programs
Not all graduate-level programs require a thesis or dissertation at all. Generally, the more heavily a program emphasizes research, the more likely it is to include a formal thesis or dissertation requirement. Master's and doctoral programs that market themselves as professional practice programs – meaning that they prepare students for putting their coursework directly into action in a school environment – are less likely to require students to complete a thesis or dissertation.
Not needing to embark on a rigorous research project and compose a lengthy academic paper certainly makes a program easier in some respects. However, if you don't need to write a thesis or dissertation to earn your graduate degree, it's important to find out what is required of you. Often, non-thesis and non-dissertation degree programs require some form of culmination experience, like a capstone course in which you create a portfolio that reflects what you have learned and accomplished. Different schools have different requirements, but you may need to complete an internship or pass a comprehensive examination to qualify for graduation.
Don't assume that just because a degree program does require a thesis or dissertation, you won't have to complete an internship, examination, portfolio or capstone course. Each institution establishes different requirements for its graduate students.
Additional Resources
What Is the Capstone Project in a Curriculum and Instruction Master's Degree Program?
What Are Some Areas I Can Specialize in as a Curriculum and Instruction Student?
What Kind of Classes Will I Be Taking in a Curriculum and Instruction Master's Program?