Just because educational leadership is considered one of the easiest online master's degrees doesn't mean the program is "easy." In fact, educational administrators are expected to meet strict standards, often referred to as the PSEL. A master's degree in educational leadership should strive to meet these standards through its core curriculum.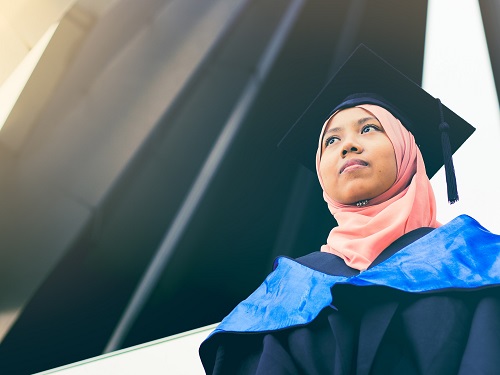 IMAGE SOURCE: Pixabay, public domain
Professional Standards for Administrators of Educational Institutions
PSEL is an abbreviation for Professional Standards for Educational Leaders. In 2015, the PSEL standards replaced the ISLLC standards that had been in place since 2008. The development of the PSEL was a joint effort by the National Policy Board for Educational Administration (NPBEA) and the Council of Chief State School Officers that stretched over two years of study and encompassed feedback gathered from over 1,000 educational leaders.
A set of 10 standards makes up the PSEL. The first standard — Mission, Vision, and Core Values – addresses the responsibilities of educational leaders to purposefully develop their school's mission, vision and values and to take steps to promote these properties. The second PSEL standard, Ethics and Professional Norms, emphasizes the importance of acting with integrity and professionalism in all aspects of service as an educational leader. This includes all tasks from handling interpersonal relationships and communications to making ethically sound decisions and to modeling for their students characteristics such as perseverance and fairness. The third PSEL standard, Equity and Cultural Responsiveness, focuses on the necessity of treating students with a blend of equity and cultural understanding to remove barriers that keep students from diverse cultures marginalized and limit the quality or outcomes of their education.
The fourth PSEL standard is Curriculum, Instruction and Assessment, a standard that revolves around the academic coursework, teaching methods and evaluation of learning. In the fifth PSEL standard, Community of Care and Support for Students, the focus is on cultivating an environment within the school that is safe and acts as a support system academically, socially, mentally and emotionally.
The sixth PSEL standard, Professional Capacity of School Personnel, emphasizes hiring and training teachers and other school personnel to mee their full potential in effectively educating students and contributing to overall positive whole child development. The seventh PSEL standard, Professional Community for Teachers and Staff, emphasizes making the school workplace into an environment where teachers are accountable, supported and able to collaborate to bring out the best in each educator.
The eighth PSEL standard, Meaningful Engagement of Families and Community, looks at the ways an educational leader can foster positive relationships and interactions with the families of the school's students and with the larger community. In the ninth PSEL standard, Operations and Management, the emphasis is on how to use and allocate a school's resources and how to effectively run all of the institution's operations. Finally, the tenth PSEL standard is School Improvement, which focuses on not only improving a school's weaknesses and deficits but also on continuous growth and improvement over time, including using data to measure and plan for improvements.
What most differentiates the PSEL standards from the previously used ISLLC is the focus on support and human relationships, according to the NPBEA.
Master's Degree Programs Aligned to the PSEL
What's important about the PSEL isn't memorizing the 10 standards and the subset of expectations that comprise each standard, but rather being prepared to meet these high standards in real-life work in education leadership. To help students succeed in this endeavor, many master's degree programs in educational leadership create their curriculum according to the PSEL standards.
Some of the PSEL standards correspond obviously to certain courses in a master's in educational leadership program. For example, a course titled Leadership of Curriculum Design and Instruction will naturally help you meet the fourth PSEL standard, Curriculum, Instruction and Assessment. A Cultural Competency and Social-Emotional Learning class may cover topics that help you meet the third standard, Equity and Cultural Responsiveness, as well as the fifth PSEL standard, Community of Care and Support for Students. Other standards may be covered in a combination of classes the student takes over the course of their program. By making these standards a crucial part of the core coursework, master's degree programs integrate these values into the program structure in a way that goes beyond just checking off a list of requirements.
In addition to the PSEL standards finding their way into master's in educational leadership curricula, these standards are considered by state boards of education when revising licensure requirements, the NPBEA reported.
Additional Resources
Is a Degree in Education Leadership Something That Will Give Me Skills That I Can Use Outside of Academia?
What Positions Would I Usually Look for at Universities and Colleges With a Degree in Educational Leadership?