To teach children with special needs, you need an extraordinary academic background. Master's degree programs in special education equip teachers with an understanding of the disabilities and disorders that affect students' learning and behavior as well as the skills to provide the instruction these students need. These graduate-level degree programs can differ in important ways. Some provide the foundations for attaining your initial teaching certification, while others build on the fundamentals established teachers have already mastered. The content of a master's program in special education may focus on teaching younger or older students and may emphasize the development of generalist or specialist knowledge of special education topics. Although most special education master's programs focus on classroom teaching, some prepare graduate students for leadership and administrative roles.
Initial Certification and Non-Certification Programs
The first factor to consider when choosing a master's degree program in special education is whether or not you need a licensure program. Certification and licensure programs are meant for new teachers whose bachelor's degree was awarded in a subject other than education. These programs include the basic coursework in teaching and learning that you need to satisfy the state's alternative route certification requirements. Teachers who have already earned their certification don't need to go back over these foundations and can instead choose a non-certification program that will help them develop new knowledge and skills in the theories and methods of special education instruction.
Some schools offer licensure and non-licensure tracks in a graduate program in special education. Depending on your state and school, you may need to choose a level of special education certification based on the extent of students' disabilities, from mild to intense.
Elementary and Secondary Grade Level Concentrations
General education teachers typically focus on educating one grade level group, with the most common choices being the elementary and secondary grade levels. It stands to reason that special education teachers, too, should have the opportunity to differentiate their teaching strategies based on the age of their grade level group. Managing a special education classroom of elementary school students is very different than working with high school students with special needs and helping plan for life after high school.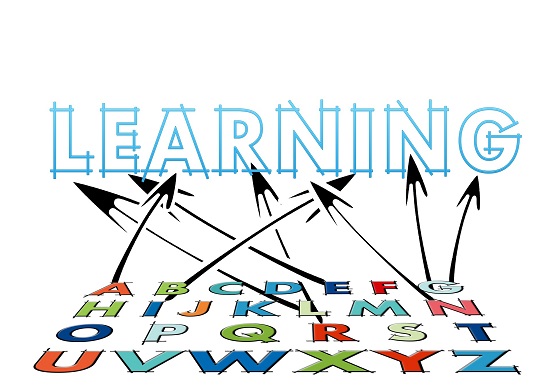 IMAGE SOURCE: Pixabay, public domain
Some distinctions between elementary and secondary special education coursework may seem obvious, like a difference between studying child development and adolescent development. Others focus more on the teaching of content areas at levels appropriate to elementary school children and high school children with special needs.
A lot of the coursework needed for a master's degree in special education is consistent across grade level concentrations, because teachers at both elementary and secondary grade levels need to understand the foundations of special education instruction methods.
Generalist and Specialist Options in Special Education
It may seem that a master's degree in special education is already specialized, at least compared to a degree in general education. However, within this crucial area of teacher education, a program can either focus on breadth – learning about as many different disorders and disabilities as possible and the strategies for teaching students who have these conditions – or on depth of knowledge in a smaller category of disorders. The former are considered generalist special education programs. In these programs, students develop an overview of the different disorders that may present in a child in a special education classroom and the strategies that are effective for understanding children's behavior and needs. Graduates of the program know how to differentiate instruction so that all students in a special education class can receive the best instruction to help them succeed.
Other master's in special education programs have a narrower focus. Specialist general education programs could focus on particular roles in special education, like intervention specialist, or on a specific disability or disorder, such as autism, visual impairments or hearing impairments.
Neither a generalist nor a specialist master's degree option is a better choice than the other. Teachers who aspire to work with a specific population of students or better understand a common diagnosis might choose to specialize, while generalist programs are more versatile.
Administrative Paths in Special Education
Not all special education professionals are classroom teachers. If you aspire to an administrative role in special education, such as school principal or director of a special education program, look for a master's degree program with an emphasis on leadership and administration in special education.
Some master's programs in special education administration focus heavily on special education, including only a few courses in the administration specialty, such as special education law and special education program administration. Other educational leadership and special education administration programs are the opposite, consisting of a curriculum full of general educational leadership coursework plus specialized courses in supervision, administrative planning and program evaluation in special education.
A special education administration master's degree may prepare you for job roles like special education supervisor or special education director.
Additional Resources
Which Certifications Would Help Me as a Special Ed Teacher?
Are There Different Master's Programs in Special Education Based on Age (Elementary Vs. Secondary)?
Would Any Area of Study in Psychology Help Me Get a Job as a Special Ed Teacher?