Criminal justice is a popular program of study in graduate school. Although you can pursue a well-rounded generalist education in graduate-level criminal justice studies, there are also degrees, concentrations and specialization tracks in many different subfields within the discipline. Some of the different types of criminal justice graduate degrees you may encounter include behavior analysis, behavior management, federal law enforcement, crime analysis and cybercrime.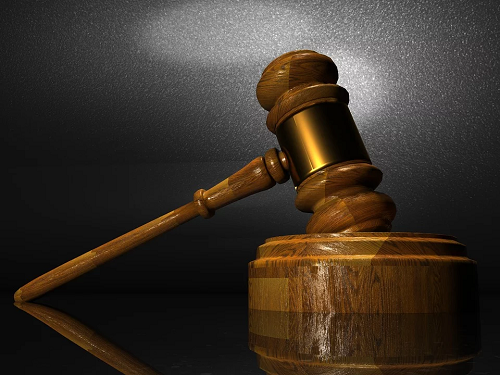 IMAGE SOURCE: Pixabay, public domain
Graduate Programs in Behavior Analysis and Management
Two separate but related specialties within master's-level criminal justice programs are behavior analysis and behavior management. Despite the similarities in their names, behavior analysis and behavior management programs have important distinctions.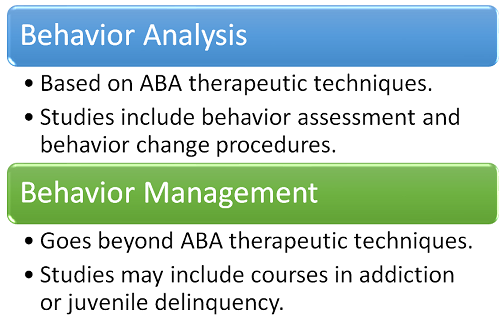 The study of behavior analysis is based on the psychological perspective of applied behavior analysis, or ABA. Studies in a behavior analysis specialization of criminal justice often include coursework in behavior assessment, measuring and evaluating behavior and behavior change procedures using ABA therapeutic techniques.
Behavior management has a somewhat different focus, despite sharing similar goals of shaping behavior. Although students of behavior management studying the therapeutic strategies and counseling principles used in criminal justice, their coursework extends to other approaches beyond ABA therapy. Often, these programs explore more specific types of behaviors pertaining to criminal justice rather than delving deeper into the complex theory and principles of one approach to behavior change. Students may take courses in addiction, juvenile delinquency, cultural deviance and the intersection between mental health and criminal justice.
Often, colleges offering a graduate criminal justice program in behavior analysis align their curriculum with the Association for Behavior Analysis International so that, upon graduation, students are on the path to becoming a Board Certified Behavior Analyst.
Federal Law Enforcement Programs
Although there are challenges in all branches and levels of law enforcement, federal law enforcement officers face particularly dire situations. If you aspire to work in a federal law enforcement agency, like the Federal Bureau of Investigation (FBI) or the Secret Service, a master's degree with a specialization in federal law enforcement can help equip you with the skills and foundation you need. Coursework in one such program will likely cover the structure, funding and responsibilities of the different agencies that make up the federal criminal justice system. Students also learn about what constitutes a federal crime and the procedures involved in enforcing federal laws, investigating and making arrests in federal criminal cases, federal prosecution practices and sentencing in federal convictions.
Some colleges offer an even more specialized program of study in Homeland Security, the department of federal law enforcement focused on national security. Graduate students in a Homeland Security program study risk assessment, sociological issues in handling disasters and terrorism and the strategies used to investigate and address national security threats. Part of the coursework in a Homeland Security program includes an overview of the different government agencies at each level of jurisdiction that work to preserve security and the responsibilities and roles of each of these different agencies.
If you are thinking about a career in federal law enforcement, give some thought to whether you would benefit more from a broader background of a general federal law enforcement degree or the more focused but less versatile degree in Homeland Security.
Graduate Degrees in Crime Analysis
Solving crimes requires strong analytical skills. In graduate criminal justice programs with a concentration in crime analysis, students develop the skills used to collect and prepare specimens from crime scenes and use multiple analytical techniques. Coursework may include crime and intelligence analysis, data mining, data science and structures and analysis and visualization techniques.
In a program in crime analysis, you may have the opportunity to focus on white-collar crime or forensic financial analysis. Crime analysis programs focus more on computer-based techniques than the natural sciences that are crucial to forensic science programs.
Studying Cybercrime Investigation and Cybersecurity
Speaking of computers, there are numerous programs in criminal justice that focus specifically on cybercrime and cybersecurity. Studying cybercrime helps you learn to use the constantly evolving forensic tools that aid in the forensic examination of computers and other digital technologies and devices. In addition to learning how to investigate cybercrimes, or crimes committed with the use of a computer, students also learn strategies to prevent future crimes through improving cybersecurity measures. Coursework may include studies in information technology security procedures, applied digital forensic investigations and mobile forensics and security measures.
Besides building your knowledge base in cybercrime and cybersecurity, earning your graduate degree in this area of criminal justice can help you prepare to take one of the numerous exams available to attain some form of forensic examiner certification.
Related Resources:
What Bachelor's Degree Concentrations Are There in Criminal Justice?
What Kinds of Jobs Are Available to Someone With a Criminal Justice Degree?
Are There Requirements to Be an Agent for Homeland Security?